February 27, 2015
Photo Inspiration from the Most Bicycle-friendly Nation on Earth
Photographer Shirley Agudo captures Dutch culture in her street photography book, "The Dutch & Their Bikes: Scenes from a Nation of Cyclists."
Photo by Shirley Agudo
Photo by Shirley Agudo
Photo by Shirley Agudo
Photo by Shirley Agudo
Photo by Shirley Agudo
Photo by Shirley Agudo
Photo by Shirley Agudo
Photo by Shirley Agudo
When Shirley Agudo moved to the Netherlands from her hometown of Pittsburgh, PA, she was struck by the regularity with which the Dutch rode their bikes. She had ridden a bike for enjoyment as a child, but had never even considered it an option as a mode of transportation as an adult in Pennsylvania. But when her husband's job took the two of them to the province of Drenthe in the Netherlands in 1993, all of that changed. Agudo quickly came to realize that, to the Dutch, riding a bike is simply viewed as the most practical means of transportation.
"Cycling is completely ingrained in the Dutch culture," said Agudo, "They don't think about it, they just do it – daily." As a street photographer and author, Agudo was instantly drawn to the Dutch on their bikes and she began photographing the people she saw riding in her daily life. "As a photographer, I wanted to capture the essence of what cycling looks like in the Netherlands, the most cycling-friendly nation on earth," she said. "So that people from other countries could be inspired."
The result of this ongoing project is Agudo's latest book, "The Dutch and Their Bikes: Scenes from a Nation of Cyclists". The collection of nearly 700 photographs of everyday cycling scenes highlights just how ingrained cycling really is in Dutch culture. From couples riding hand-in-hand to parents transporting four kids on a cargo bike to a man transporting a full-size mattress on a city cruiser, Agudo's images present a striking visual representation of what can happen when cycling is taken seriously as a way of getting people where they need to go.
Over the course of the project, Agudo came to realize that bikes in the Netherlands are regarded as tools, a simple, practical way to transport people and goods. And in publishing her book, Agudo was able to show the Dutch something about themselves. "When they see my book, the Dutch always remark, 'Wow, I never looked at it this way. To us it's just normal. We don't think about it,'" Agudo said. "That's why it took a foreigner to recognize it."
---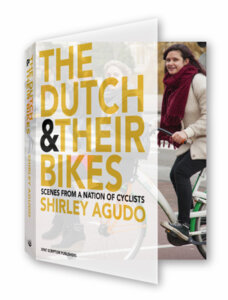 "The Dutch and Their Bikes: Scenes from a Nation of Cyclists" is available online at dutchandtheirbikes.com. It is also available on Amazon.com and in select North American bookstores. Agudo is also the author of five other books: "Bicycle Mania Holland," "Hot Pink," "Fodor's Holland," "Here's Holland," and "Network Your Way to Success."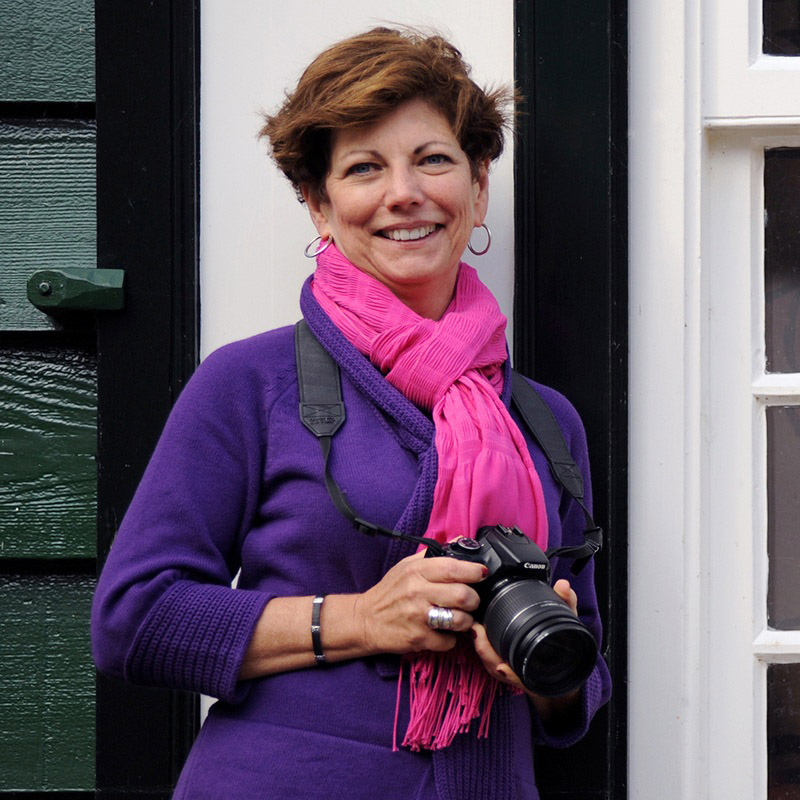 Shirley Agudo is an American photographer and the author of six books. As a social documentary or 'street' photographer, she also conducts Amsterdam Street Photography Workshops. She is also the assistant editor of Global Living Magazine. Originally from Pennsylvania, Shirley has lived in the Netherlands for 15 years, and five in Paris.
Autumn Gear Guide
Find inspiration in our Gear Guide that will keep you out on your bike through wind or rain.
Download Now