May 31, 2016
10 Adventure Cycling Instagram Accounts That Will Make You Quit Your Day Job
Consider this my two weeks notice.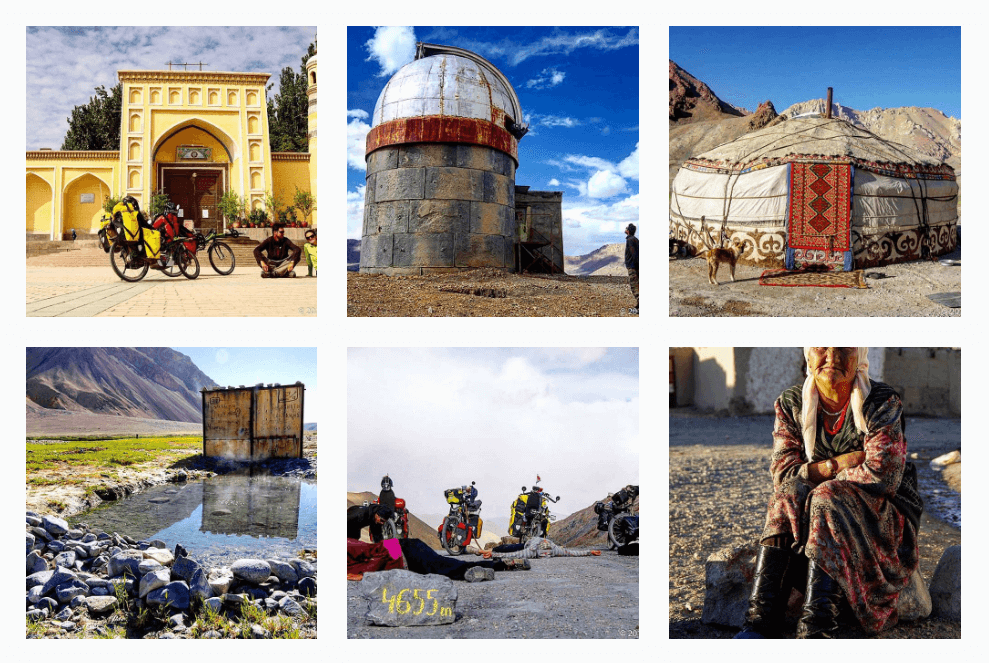 Gökben et Nicolas
Gökben et Nicolas, a couple originally from Turkey and France, set out on a recumbent bicycling tour around the world in 2014. Since then, they've been documenting their journey both on a blog and their Instagram account, and the results are stunning. The adventurous couple's account features not only the requisite camping and bike shots, but beautiful scenery and portraiture of the people they people they meet along the way.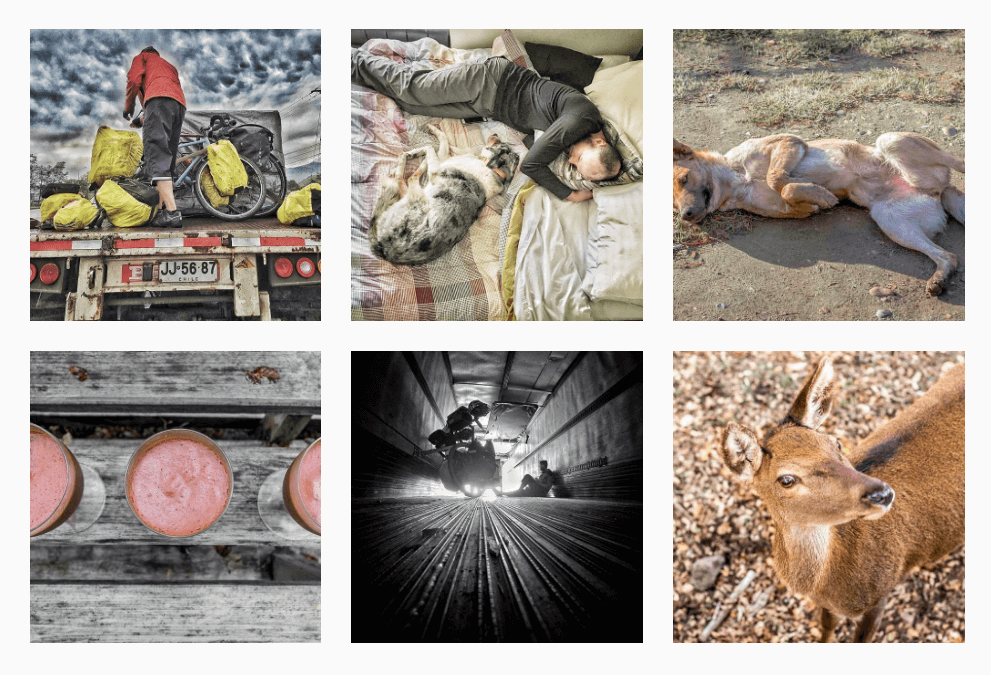 Jen, Dave, and Sora
www.instagram.com/longhaultrekkers
Jen, Dave, and their dog Sora have been touring around the world by bike since 2015, sharing stories, beautiful photos, and advice about touring with a pooch in tow on their Instagram and blog. Originally from Portland, Oregon, the couple and their canine have been all over the world, and their photos of animals, multi-modal adventuring, and delicious vegan camp recipes are sure to give anyone the travel bug.
Nicolás Marino
Nicolás Marino is basically rewriting the rules on adventure cycling. The Argentinian architect and photographer swapped his day job for a bicycle 10 years ago and has never looked back. He rides some of the world's most remote regions in an effort to connect with the communities who live there in a way only bike travel can allow. His Instagram is an awe-inspiring collection of scenery shots, pictures of the people he meets, and more than a few photos of Marino pushing his heavily-loaded bike out of three feet of mud in the Congolese rainforest.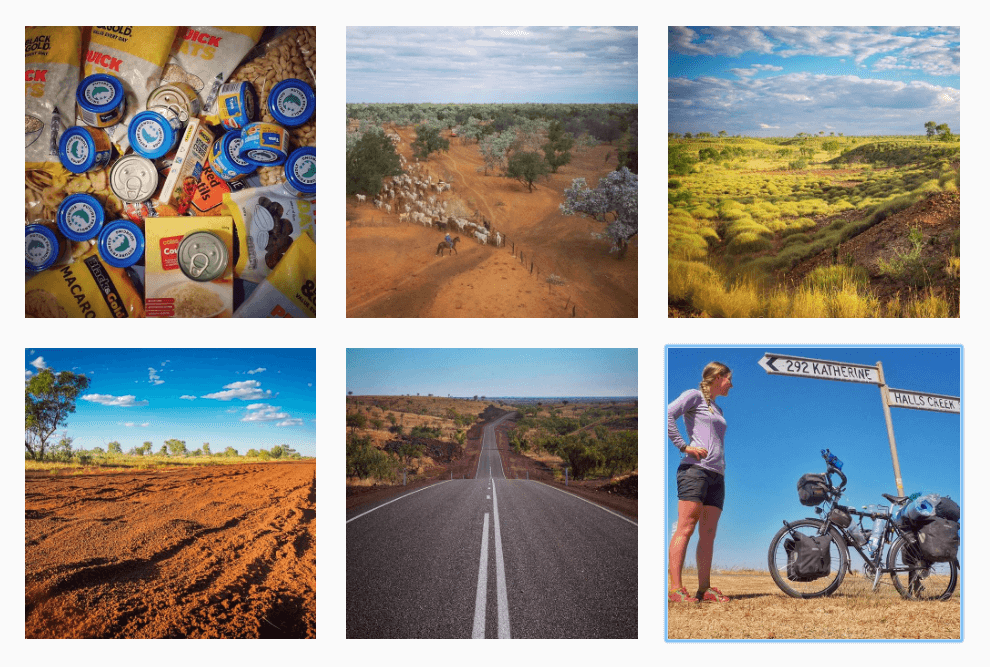 Fredrika Ek
Fredrika Ek is a young Swedish woman who has been tackling the world solo for over a year. Setting on off on her Long Haul Trucker (in the dead of winter no less), she's been taking on some insane distances, most recently packing up 14 days worth of food and water to cross northern Australia's Tanami Desert.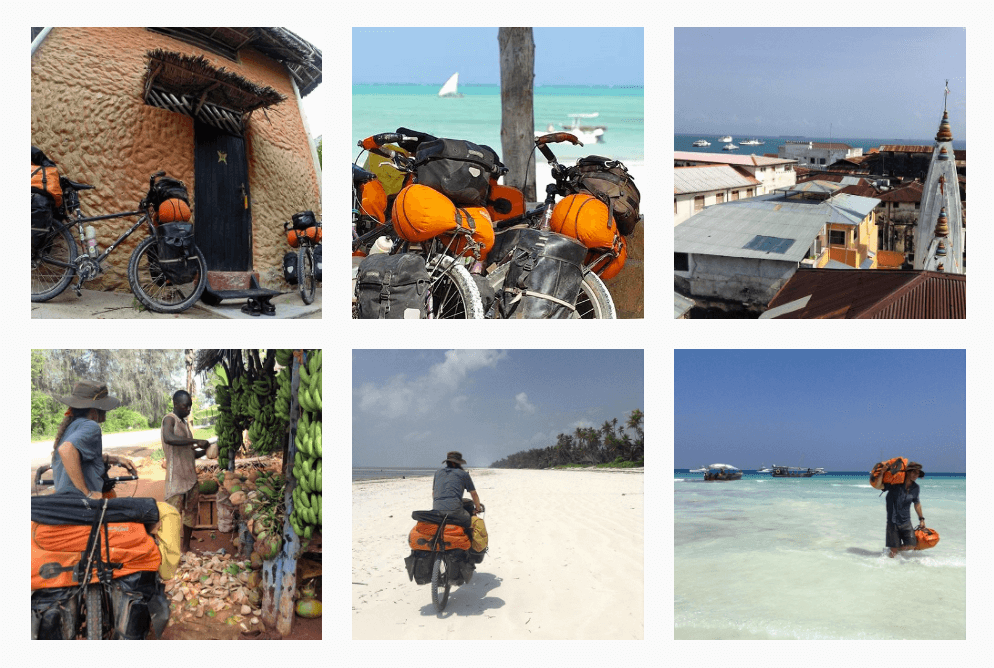 Janick & Pierre
Janick and Pierre take adventure cycling to the next level. The French-Canadian couple has been on the road off-and-on since the late 90s, together cycling over 124, 274 (200,000 km) in about 60 countries of the Americas, Europe, Asia and Oceania. After a 6-year journey to bike the Pacific Ring of Fire, the couple took a short breather in Vancouver to restock, and have now set off on a ride from northern Europe to the horn of Africa.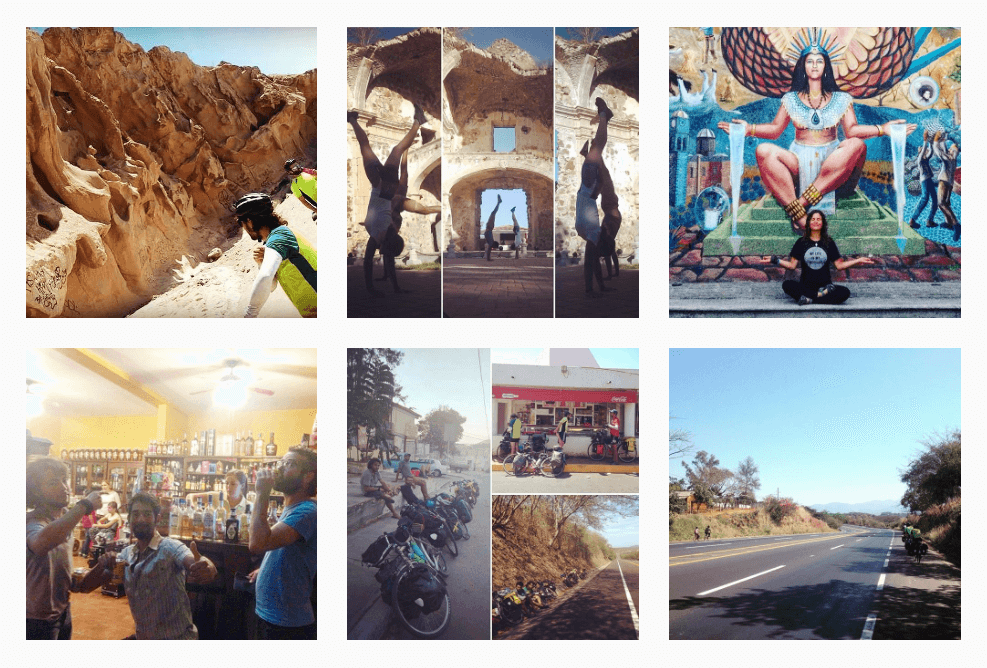 Megan & Gordon
instagram.com/bikelivingtheamericas
An American girl and a Scottish man set off from Alaska, with a goal to reach the southern tip of the Americas by bike in order to promote sustainable living. Megan and Gordon share their adventures and stories of the inspiring people they meet on their Instagram and on their blog. Their account is a collection of pictures of the open road, tales about those they've met along the way, some impressive acrobatics, and no shortage of goofing around.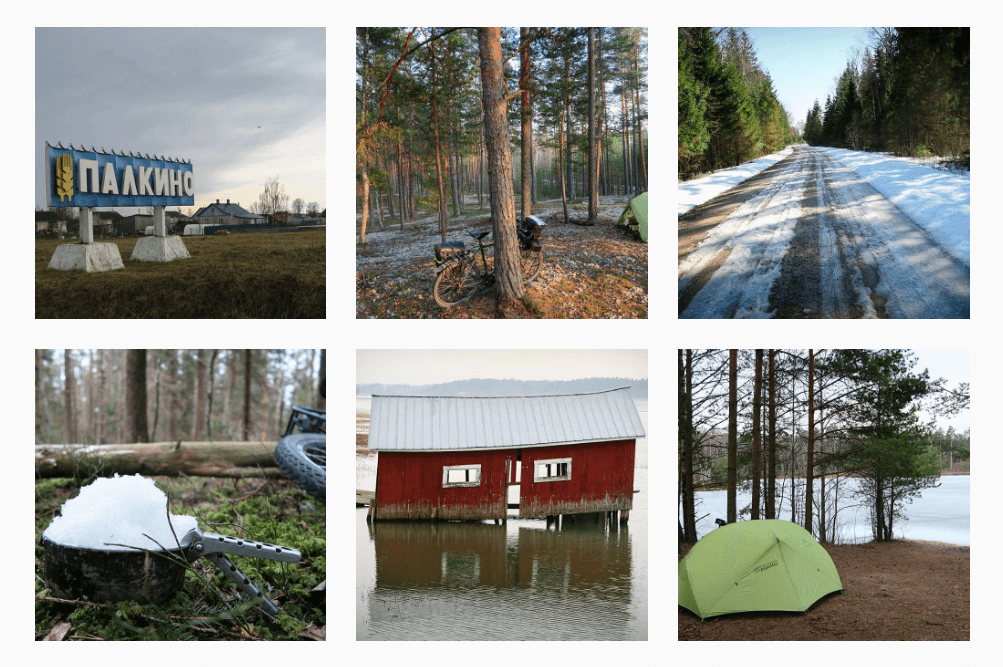 Lars Bengtsson
Lars has traveled the world extensively by bicycle and river, riding solo through 92 countries, with over 56, 644 miles (91,000 km) logged in the saddle. Lars is currently cycling to Mongolia via Russia, and you can track the epic journey on his Instagram account.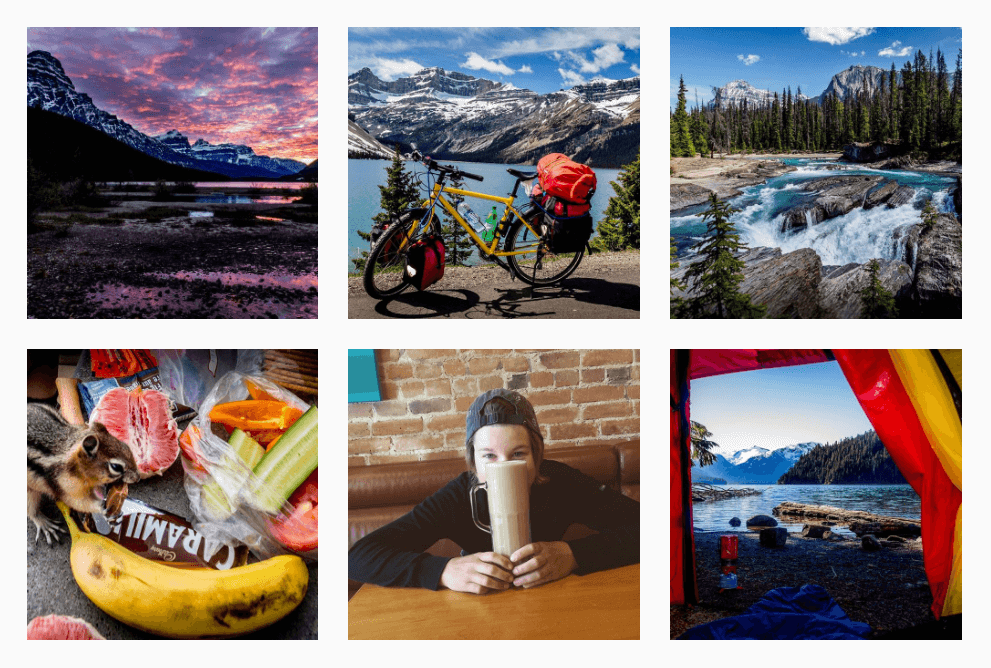 Laura Villiger
Laura Villiger is a German adventure cyclist riding solo around a few of the world's more mountainous places. She started out her adventure cycling around New Zealand for 5 months, and is now travelling from Vancouver, BC to Alaska, US. Laura's account is a colorful collection of striking scenery, eclectic towns, and amusing moments on the road.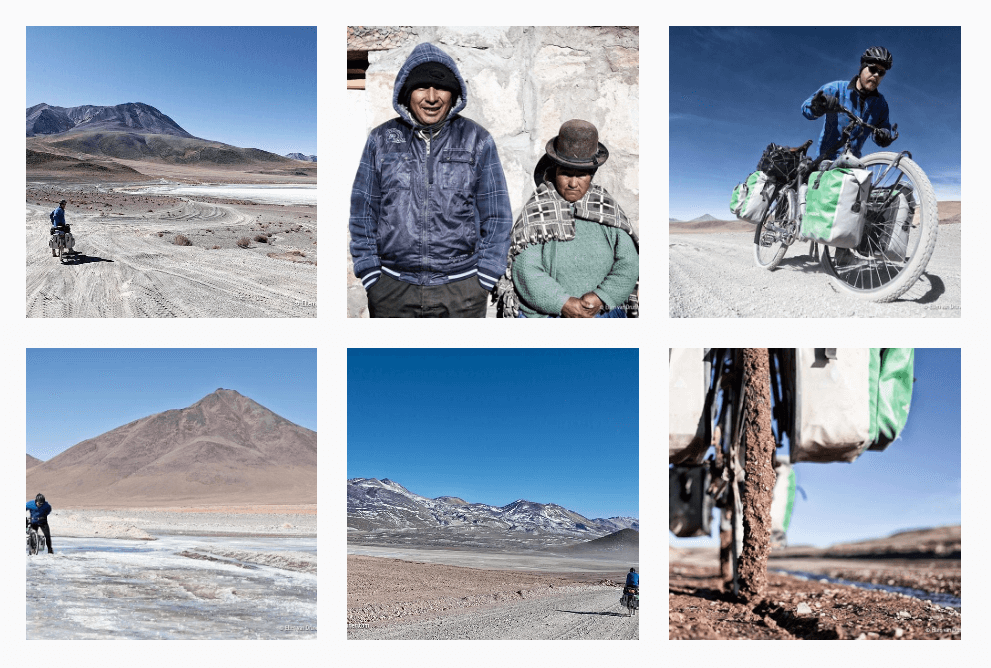 Elmar & Ellen
Elmar and Ellen are a Dutch couple who have been touring the world by bike since 2003. Branding themselves "bicycle junkies," they aim to inspire people into cycling and outdoor adventure through their Instagram and their blog. Ellen is a photographer, so you can look forward to epic scenery shots, beautiful portraiture, and a few cool nighttime camping shots for good measure.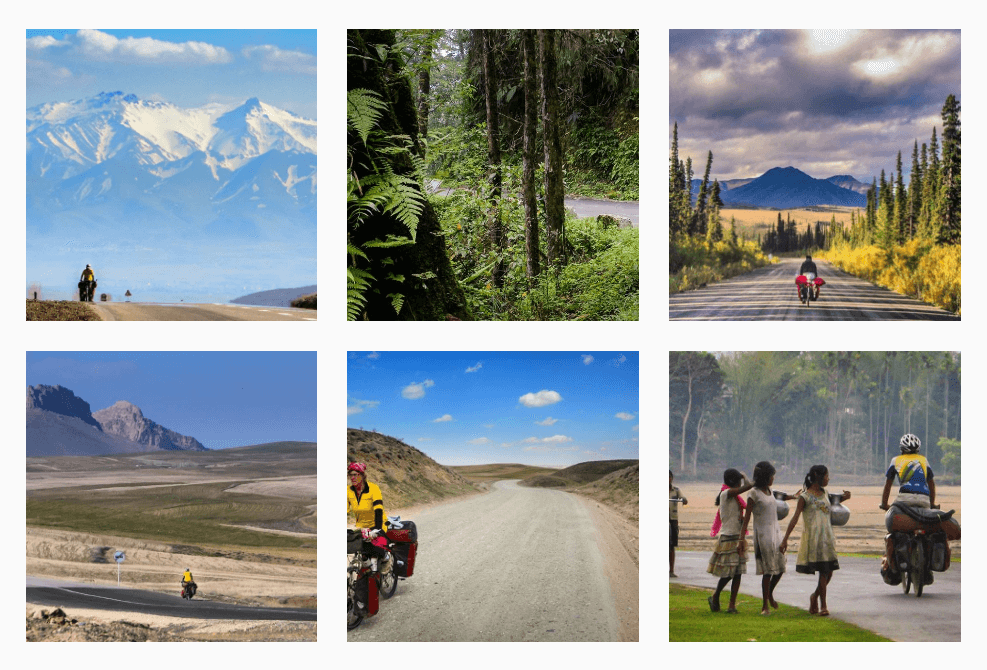 Eric & Amaya
Eric & Amaya peg themselves as "two ordinary people on a quest to bicycle through every country on the planet." Setting off in 2003, they've since pedalled 111,846 miles (180,000 km) through 10-2 countries on all six permanently inhabited continents. Their Instagram is largely scenery shots with a bike in the foreground, resulting in some seriously impressive perspective shots as they travel through some of the world's most mountainous regions.
Autumn Gear Guide
Find inspiration in our Gear Guide that will keep you out on your bike through wind or rain.
Download Now