October 11, 2016
2016 Reader Survey + Win a Bicycle
Complete Momentum Mag's 2016 Reader Survey for your chance to win a Step Through Classic bicycle from Simcoe.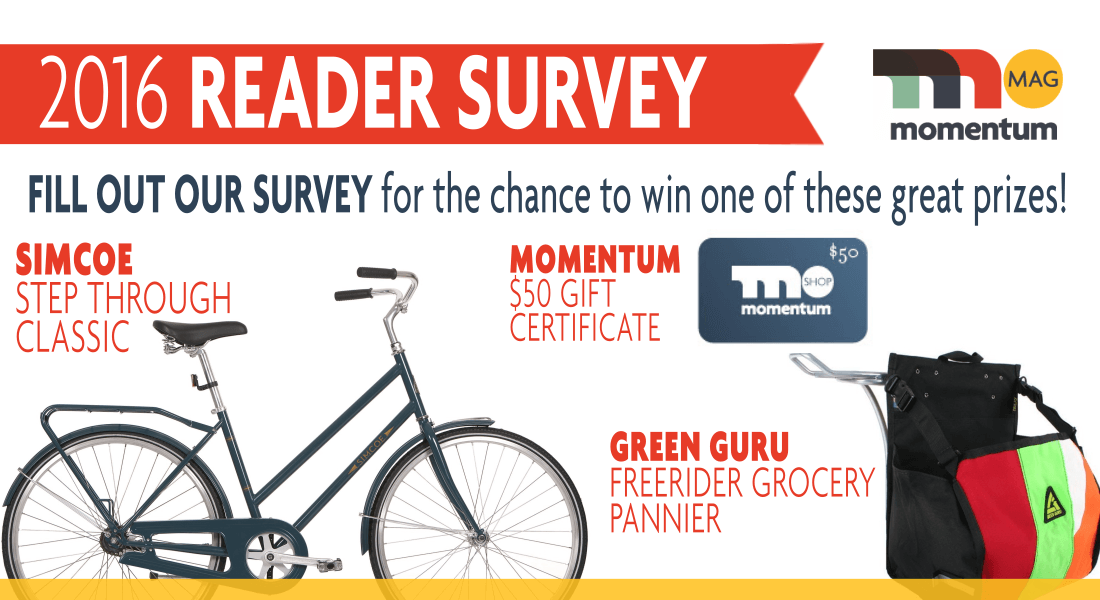 Dear Momentum Mag Reader,
Thank you for your participation in our 2016 survey. Your feedback is so valuable to us and we appreciate your time. Upon completion of this survey, you'll be entered to win one of the following below prizes:
Prize #1: Simcoe Step Through Classic
Prize #2: Green Guru Freerider Grocery Pannier
Prize #3: $50 Momentum Mag Shop Gift Certificate
The survey will close Thursday, Oct 13th and we will announce the winners on Friday, Oct 14th.
The Momentum Mag Team
Autumn Gear Guide
Find inspiration in our Gear Guide that will keep you out on your bike through wind or rain.
Download Now