March 23, 2018
ABUS Takes Security to Next Level With Bordo Alarm Bike Lock
For added security ABUS adds a 100DB alarm to the Bordo 6000 Folding Bicycle Lock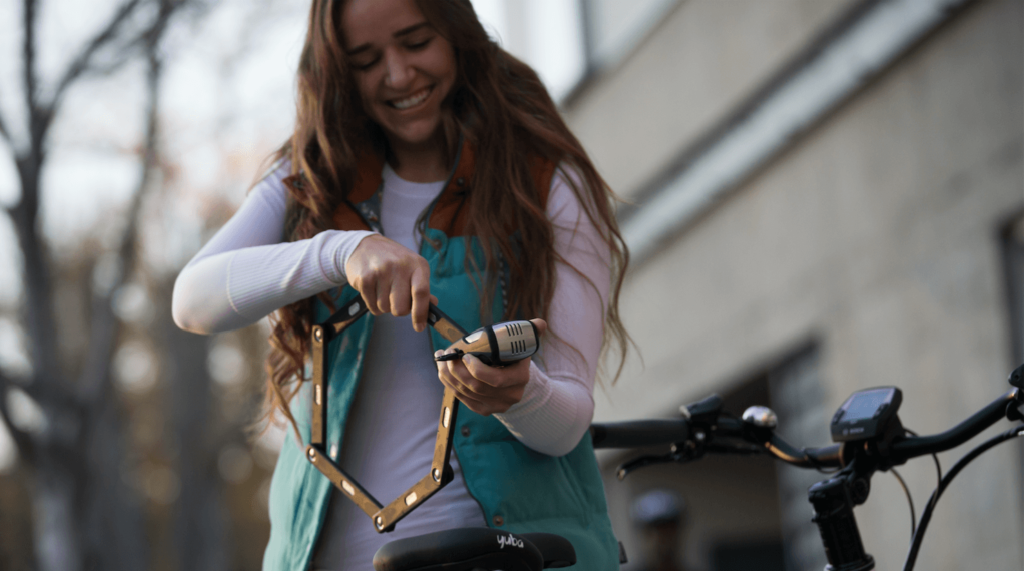 Does your bike lock seem like it's missing something?
Imagine someone attempts to break into your home by jarring a door or entering through a window. You would hope an alarm sounds. The obnoxious noise is tough to ignore and quickly gets the attention of neighbors and pedestrians in the area.  When someone attempts to break into a car an alarm goes off. The noise, impossible to ignore, soon attracts the eyes of those in the area as they wonder what set it off.  When some attempts to break a bike lock and steal a bike, likely the owners most valuable possession, nothing. No alarm. No unwanted attention. The thief gets away and nobody is the wiser. Well, we got ABUS to thank for a solution that should stop bike thieves in their tracks.
The Bordo Alarm takes the security of the Bordo 6000 bike lock to the next level with the inclusion of a 100dB intelligent alarm system. Using technology that has been used for years on ABUS motorcycle locks, a 3D movement sensor triggers an alarm should your bike or lock be tampered with. The idea, similar to many home and car alarms, is that the ear-piercing noise will deter thieves, attract unwanted attention and prevent them from finishing the job.
The Bordo Alarm has a security rating of 10 on a scale of 1-15. This means that the bike lock is subtable for use with "higher-end bicycles, bikes locked in urban areas and for use in areas of high-theft risk". If the ear piercing alarm isn't enough to deter the thief, the lock, made with corrosion resistance 5mm hardened steel bars, should do the job. The ABUS Plus Cylinder offers a high degree of protection against picking and is compatible with the YourPlace system, a one key solution that can be used on multiple locks. Soft-touch coating on the bars and matching silicone lock body cover protects your bike's paint job.
The alarm is designed to not prematurely activate, allowing for movements that might happen while a bike is locked in tight quarters. Continued movements will set off the alarm for 15 seconds and will repeat until movement stops. Thanks to the patent pending "intelligent transport position", activation is also avoided during transportation. The battery and activity status is displayed by means of acoustic signals giving the owner ample notice if a battery replacement is needed. When the battery does need replacing (about once a year) it uses a standard CR2 battery.
The Bordo line of locks have the added benefit of packing down fairly compact so that it's easy to strap to your bike or fit into your bag. When it's unfolded the lock has a length of 90cm so depending on the style of bike rack you shouldn't have an issue getting it around your frame and front tire.
The Bordo Alarm is available for $169.99.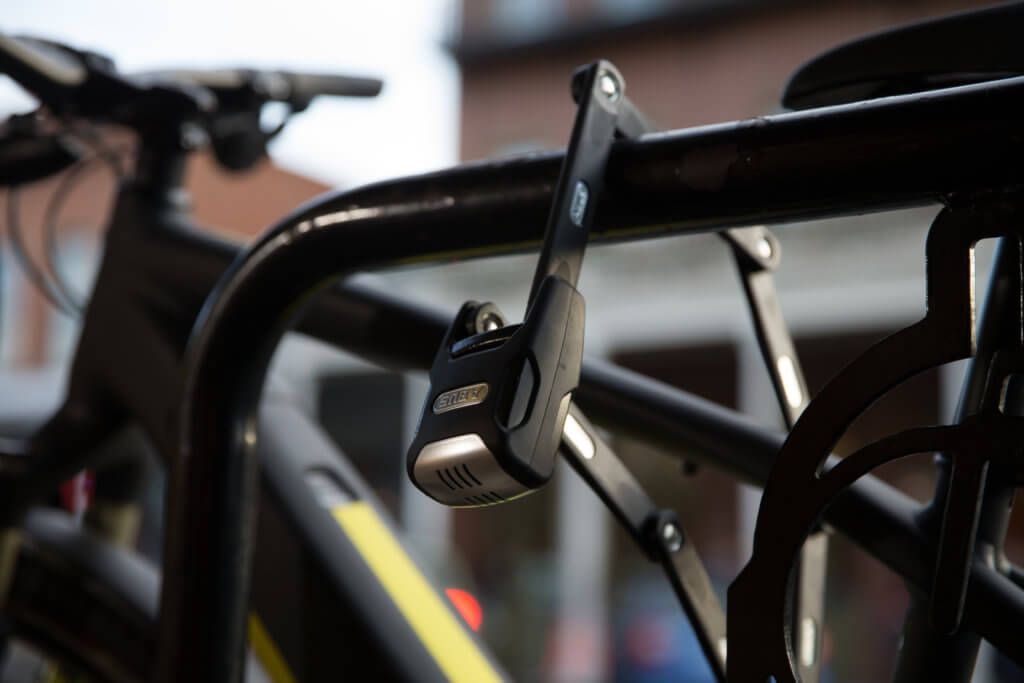 Autumn Gear Guide
Find inspiration in our Gear Guide that will keep you out on your bike through wind or rain.
Download Now