March 28, 2016
Arc'teryx A2B Commuter Hardshell Jacket Review
The A2B Commuter Hardshell is a waterproof shell from Arc'teryx's urban lifestyle line.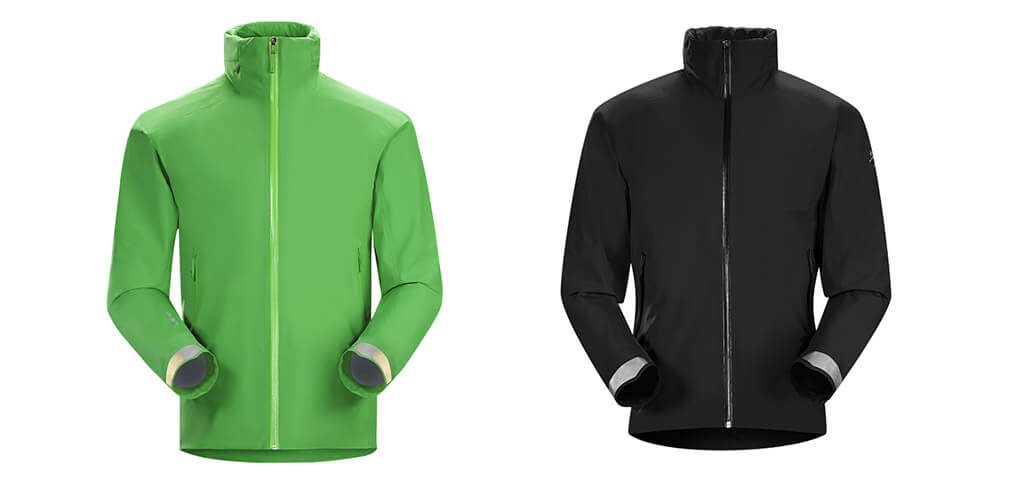 PRICE $399 USD / $480 CAD
FIND IT AT arcteryx.com
The A2B Commuter is a unique hardshell that provides waterproof/breathable Gore-tex protection for urban bike commuters. It is available in three different colors in both men's and women's models. It includes fully waterproof zippers, an adjustable hood, and reflective details to keep you visible at night.
TELL YOUR FRIENDS
This is the best waterproof commuting jacket that I have ever tried. It is completely waterproof and withstands even the wettest West Coast rainy days. Arc'teryx, a Vancouver company, knows what they're up against when it comes to weather and the waterproofing on this jacket does not disappoint. It is stylish, fitted, and has minimalist branding. The absolute best stand-out feature of this jacket is the hood. It provides complete coverage, including a brim, and it has two adjustable straps that fit it snug to your face, allowing you to maintain your peripheral vision while shoulder checking – a rare find in rain jackets. The ability to zip the hood away is a nice touch, as it gives the jacket a more refined look while off the bike, as it tend towards a sportier style.
The material is breathable, and the gusseted design allows for the promised freedom of movement while riding, I never find that it pulls at my shoulders or restricts my movement. The reflective accents are a great addition.
WISH LIST
It's hard to find things that I would change about this jacket, but I would prefer a Velcro strip on the sleeves to keep my hands more free. When the sleeves are folded down to reveal the reflective accent, they're long enough to cover half of my hands. While this is great for cycling because it doesn't expose my wrists, an option to tie them back while walking around would be ideal. I would also love a small outside chest pocket for quick access items such as a phone.
SUMMARY
I LOVE this jacket! It has become my everyday winter jacket, and I wear it whether I am riding my bike or not. Once you go Arc'teryx you will join the tribe and never turn back. While on the pricier side, you definitely get what you pay for in terms of quality. I highly recommend this jacket for wet rides, as well as wet hikes, wet walks, or general living in wet climates.
---
Aidan commutes year-round by bicycle in rainy Vancouver, BC.
Autumn Gear Guide
Find inspiration in our Gear Guide that will keep you out on your bike through wind or rain.
Download Now