Momentum Mag has teamed up with Two Wheel Gear,  Brodie Bikes and Noravera Visuals to give away an awesome Bike to Work prize. Join us in celebrating this sustainable and healthy option of commuting by entering to win a bike to work prize. The winner will receive:
One (1) Classic 2.0 Garment Pannier ( $249.00) – The world's best commuter garment bag designed for the business professional bike commuter. Pack clothes, lunch, shoes, shower gear, laptop, tools, and accessories in 55L of capacity. Attaches securely to any standard rear bicycle rack and constructed with waterproof coating and UV protection.
One (1) 2017 Brodie Roam w/ Rear Rack ($899.00) – Inspired by classic road bikes, the Roam is the perfect first step into road riding. With mid-reach caliper brakes, you can put on a set of fenders and commute like a pro while enjoying the comfort of a dependable steel road frame. Comes with rear carrier rack.
Total Value: $1,148.00 CAD
HERE'S HOW TO ENTER
Entering is easy. Just log in with your Facebook account or email address using the widget on this page. After entering you'll have the chance to pick up bonus entries by signing up for Momentum Mag's & Two Wheel Gear's Newsletter and sharing the sweepstakes with your social network. Open to residents of Canada and the USA. Deadline to enter is Dec. 16, 2016 at 3:00 pm PST.
Winner will be announced Friday, December 16th at 5 PM
Additional ways to enter:
1) Share the Two Wheel Gear Facebook video HERE and include hashtag #twowheelgear
2) Follow the Noravera Visuals + Two Wheel Gear Instagram accounts and tag a commuter friend on the #twowheelgear post HERE
3) "Like" Two Wheel Gear on Facebook and tag a commuter friend in the #twowheelgear video HERE
4) Post a link on Twitter to the Two Wheel Gear Youtube Video HERE and include hashtag #twowheelgear
Behind every brand is a story.
For Two Wheel Gear, it began in the corporate locker room where gear was the topic of conversation.
In the brand's infancy, Two Wheel Gear President Reid Hemsing shaped the prototype of the Classic 2.0 Garment Pannier through a series of 'bare all' locker room discussions with corporate execs. This group of 'old school' bike commuters provided feedback that helped turn the Classic into a revolutionary product for bike commuters. These comedic episodes were inspired by those early experiences.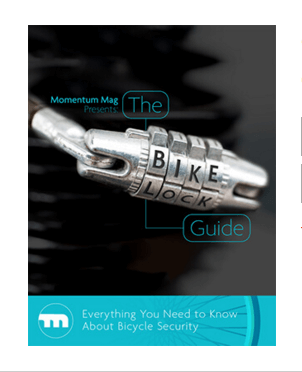 Download the guide for free