October 27, 2015
Bikie Girl Bloomers Cycling Shorts Review
We review the Bikie Girl Bloomers, a fun lacy cycling short for wearing under skirts and dresses.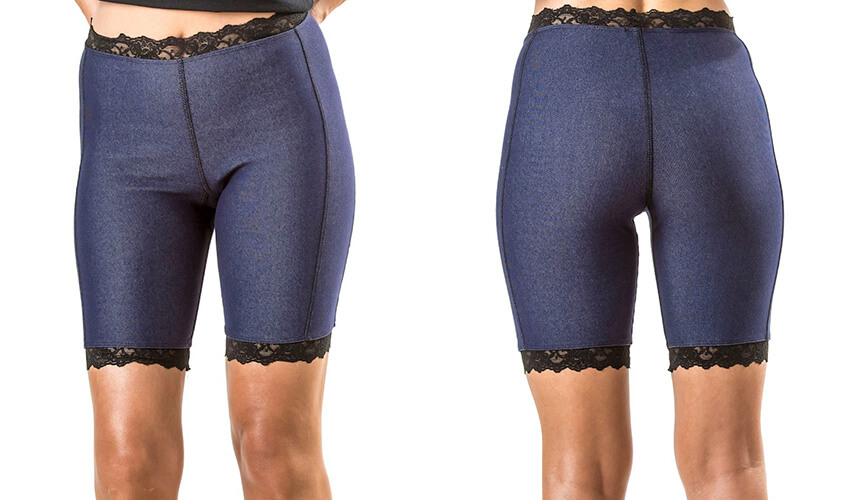 PRICE $59 USD
FIND IT AT bikiegirlbloomers.com
Bikie Girl Bloomers is a boutique cycle clothing company based in Los Angeles, California that makes cycling shorts, tops and skirts that are practical and comfortable, and most importantly fun. Founder and designer Karen Canady created this line so that women could feel comfortable wearing the same thing both on and off the bike, and by creating clothing that is both practical and fun she hopes to encourage more women to ride.
TELL YOUR FRIENDS
These bloomers can add a lot of fun to your daily wardrobe, particularly if you go whacky with your choice of patterns or colors. The comfortable material and non-padded shorts make these bloomers easy to wear both on and off my bicycle. I am a big fan of the jean pattern too, because it's a little more exciting than basic black but great for those who are not quite ready to make such a bold statement with a wild pattern. My favorite thing about Bikie Girl Bloomers is that they are also available in plus sizes, which is such an unfortunately rare occurrence for cycling specific clothing.
WISH LIST 
If anything, I would wish for the Bloomers to be available in more solid colors other than just black.
SUMMARY
The blue demin Bikie Girl Bloomers in classic length are made of stretch demin fabric, with black stretch lace at the hem and waistband. Made of 45% cotton/ 45% polyester/ 10% spandex there is lots of stretch to keep you comfortable all day long. Bikie Girl Bloomers also have a lined, un-padded crotch. Perfect for your daily ride, and for wearing in between the time you spend riding your bike.
Autumn Gear Guide
Find inspiration in our Gear Guide that will keep you out on your bike through wind or rain.
Download Now