October 19, 2015
CatEye Volt 700 Bike Light Review
We review the Cateye Volt 700, a USB rechargeable front bike like.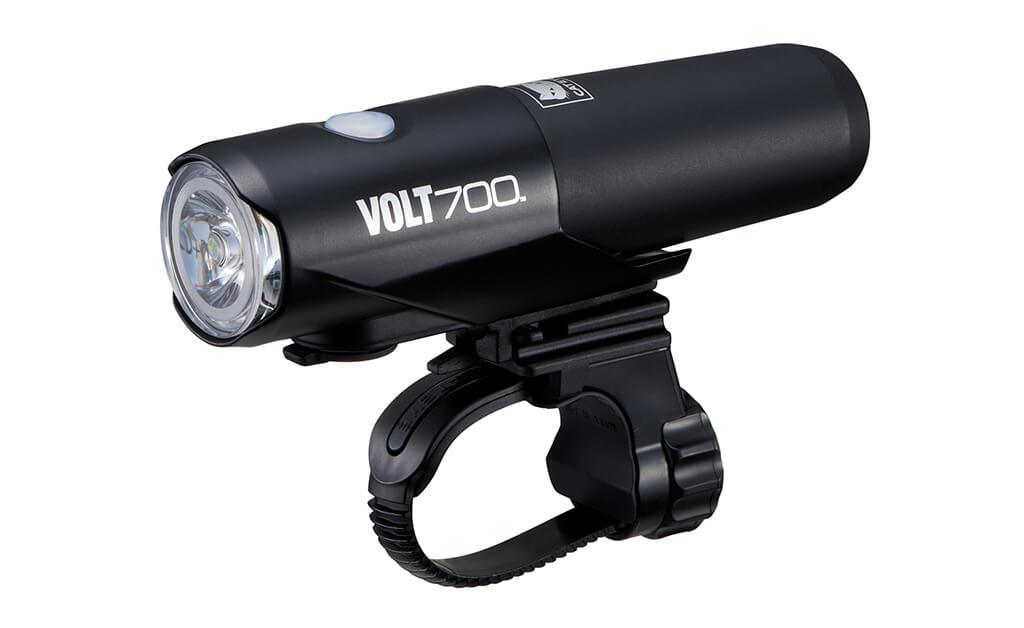 PRICE $130 USD
FIND IT AT  cateye.com
The Volt700 is a USB rechargeable headlight with 700 lumen output and a quick-change, large capacity 3100mAH Li-ion battery. It features five modes: Dynamic, Normal, All-Night, Hyper-Constant and Flashing.
TELL YOUR FRIENDS
This light is awesome for seeing far and wide in the middle of the night, on streets with very little streetlamps. The mounting hardware is the greatest on this light. Easily removeable for theft prevention. The hardware also allows the angle of the light to change which was great for going around a corner or signalling to a turning vehicle. It has a lot of different settings, with one in particular that I used alot which was a steady beam with bright flash to see and also be seen.
WISH LIST
The battery on this light disappointed me. Sometimes rechargeable lights will warn you when it is time to recharge, but the low battery indicator never gave me enough time to charge the light before being stranded dangerously with no front light. I ended up charging the light after every use, even if the use was only 15 minutes.
SUMMARY
This is a good light for cycling in the dead of night, it is very bright and effective light. The mounting hardware on Cateye products cannot be beat.
Autumn Gear Guide
Find inspiration in our Gear Guide that will keep you out on your bike through wind or rain.
Download Now