July 17, 2015
Classically Cool: Spotlight on the Iconic Cruiser Bike
The classic cruiser bike is the definition of early American bike style.
In 1933, Schwinn released a bicycle that would revolutionize the North American bike industry.
It all started with the balloon tire. Already in use in Germany by the early 1930s, balloon tires consisted of an outer shell and a replaceable inner tube. At the time, American bicycles had sew-up tires that were nearly impossible to repair. Replacing the inner tube of a balloon tire was a much easier fix. In addition, the tires also provided a much nicer ride, especially on uneven roads or cobblestones.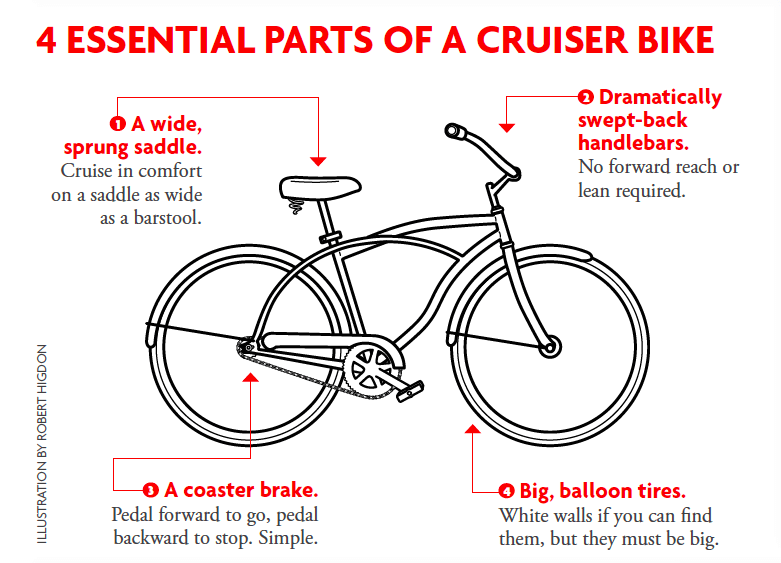 New tires weren't enough for Schwinn. Their redesign of the humble bicycle borrowed elements from motorcycles of the time and included a fake gas tank as well as a battery-powered headlight. The result was the Schwinn Motobike B10E, a children's bicycle design that would fuel demand for Schwinn bikes for years to come.
This initial design is the basis for the instantly identifiable cruiser bike. With a sturdy steel frame, wide balloon tires, dramatically swept-back handlebars, and a coaster brake, the humble cruiser has endured years of bicycle trends. In fact, it was modified cruisers that propelled the first mountain bikers on their off-road pursuits.
Today, the cruiser remains one of the most iconic North American bicycle designs.

Cyclone Coaster
Celebrating American historial bicycles, Cyclone Coaster is an award-winning vintage bicycle group based in Southern California. The group provides free events and information for anyone interested in learning about vintage bicycles, especially cruisers. A bi-annual Vintage Bicycle Swapmeet is held in Long Beach, CA, where collectors and enthusiasts can trade wares and share their passion for their rides. On the first Sunday of every month is the Cyclone Coaster ride that departs from Portfolio Coffeehouse by 10:30 am.
Autumn Gear Guide
Find inspiration in our Gear Guide that will keep you out on your bike through wind or rain.
Download Now