April 15, 2016
This Earth Day, Let's All Leave The Car At Home
Why should New York City get to have all the fun?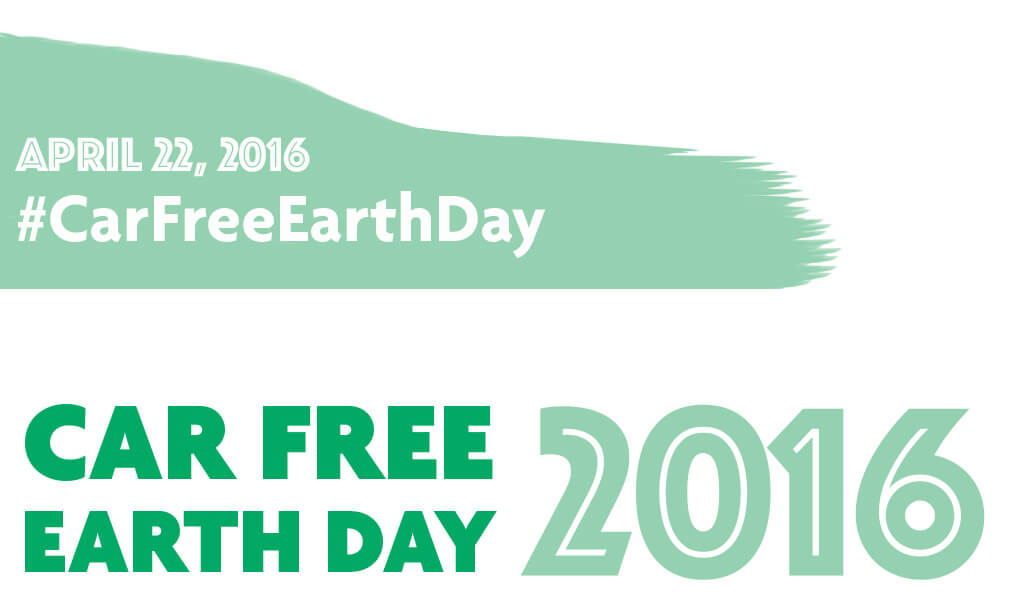 New York City is about to launch a first-of-its-kind event this upcoming Earth Day, encouraging New Yorkers to walk, bike, or take public transit rather than drive on April 22, 2016. Called Car Free NYC, the event aims to promote sustainability through the reduction of private vehicle use in the Big Apple. As part of the effort the city council will be shutting down three areas of the city to vehicle traffic, and has begun a campaign to encourage as many residents as possible to commute for the day by non-car means.
It's a beautiful gesture from the car-clogged city, and it's encouraging to see the council taking a top-down approach to reduce emissions on city streets. But we say, why should New Yorkers get to have all the fun?
This Earth Day, let's all leave our cars at home! While we probably can't convince our city councils to shut down the streets to auto traffic, many of us can make a personal choice not to drive on April 22, 2016, and encourage others to do the same.
Globally, transport is responsible for around 25% of CO2 emissions, and cars and light trucks represent 75% of those emissions. While skipping your drive to the grocery store may not make a difference in the grand scheme of things, if enough of us are on board it certainly could. Last year, when Paris closed off only 30% of the city to vehicle traffic, local air quality monitoring agency Airparif recorded a 40% drop in levels of nitrogen dioxide in affected areas.
Choosing not to drive this Earth Day is a small gesture that could make a huge difference.
So for our friends in the Big Apple participating in #CarFreeNYC, hats off to you. For the rest of us, let's make this thing go global! Tweet at @MomentumMag to show your support for Car Free Earth Day and use the hashtag #CarFreeEarthDay to encourage your friends and followers to join in on the fun. If you really can't get to where you need to go without a car, try organizing a carpool with your neighbors or coworkers.
It's nearly a month into spring, the birds are singing and the sun is shining. Let's walk, run, roll, cycle, bus, rollerskate or scooter to where we're going, and keep this Earth Day as car free as it can be!
Autumn Gear Guide
Find inspiration in our Gear Guide that will keep you out on your bike through wind or rain.
Download Now