August 21, 2015
Electra Presents New Townie Go! 8i 2016 Model
Electra's 2016 model, the Townie Go! 8i, includes a number of new features including a Bosch motor.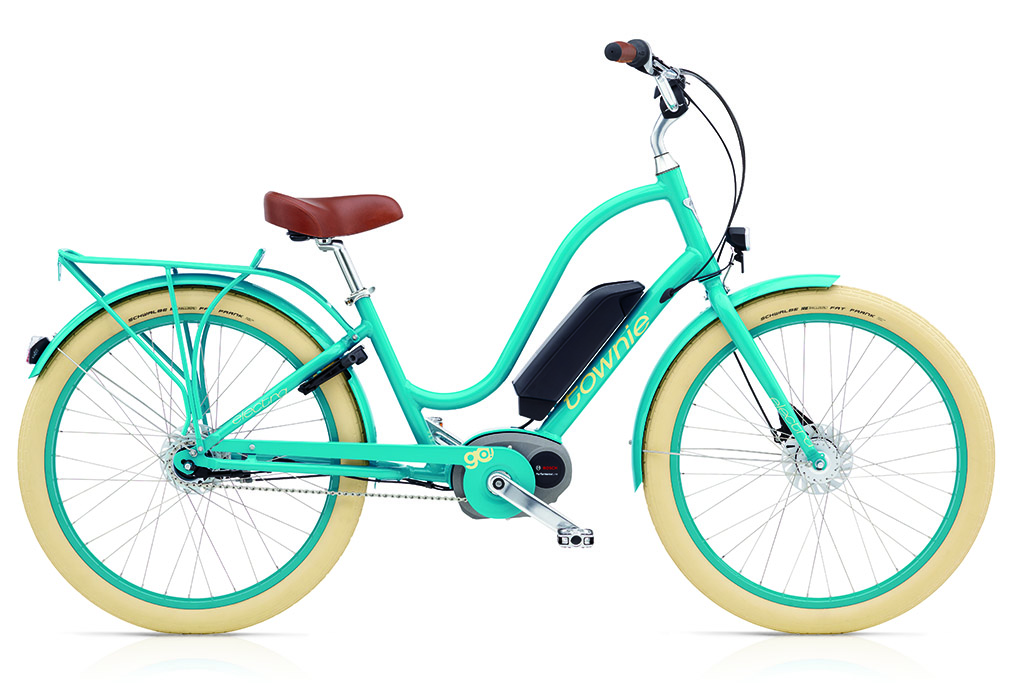 Electra has come out with a new model of the popular Townie Go! Model, the Townie Go! 8i. The original model, an easy to use, pedal assist bike consists of a system that kicks in immediately when you start pedaling to give you that extra boost. The pedal assist along with Electra's patented Flat Foot Technology, makes these fun, stylish bikes a pleasure to ride. The Townie Go! also includes the Bosch Performance electric-assist system that can be controlled with a simple on/off button.
The new 2016 model, the Townie Go! 8i includes some new upgrades; instead of the two-speed gear hub auto-shifts, the new model will feature a Shimano eight-speed internal gear hub, which allows the rider to adjust their cadence based on speed so that the rider can control output and battery life.
Moreover, clearly wanting to take the Townie Go! to the next level, Electra has paired up with Bosch. Though Bosch started out in the automobile industry, they have shifted their focus to the electric bike experience. Bosch looks to provide an experience that is safe, comfortable, as well as environmentally sustainable.
Their 250 watt mid-drive unit allows riders to cruise at speeds up to  20mph (32km/ hr) and doesn't require a throttle. Subsequently, the Lithium-ion battery allows the bike to function over different terrains: asphalt or gravel, riding up hills or over flat road.
Since Electra boasts adaptability, the new line will also feature the Bosch Performance Line eBike system that gives you four modes to choose from:
Eco: Effective support at maximum efficiency
Tour: Steady support for long tours
Sport: Immediate, powerful support for athletic riding off-road and in city traffic
Turbo: Direct, powerful support up to maximum cadence for athletic riding
The upgraded model will feature the Intuvia control center that acts as an on-board computer, trading data throughout the system. This new technology optimizes performance while concurrently allowing the rider to switch between the different modes, mentioned above. The rider will also be able to check their speed, distance, and battery power level.
The new model will also include a lightweight 606 T6 aluminum frame, as well as front and rear LED lighting. The Townie Go! 8i will be presenting a frame lock keyed to match the battery lock and an ally rear rack. To tie it all together, the new model will additionally include painted rims and alloy fenders.
The new line of Townie Go! 8i bikes will live up to Electra's stylish reputation and will come in a variety of colors from Azure, or Ebony, to Polished Silver. Townie Go! 8i is looking to make biking fun, whether commuting or for pleasure. You can do it stylishly, efficiently, and with this new model – without breaking a sweat!
Autumn Gear Guide
Find inspiration in our Gear Guide that will keep you out on your bike through wind or rain.
Download Now