January 13, 2016
Endura Thermo Roubaix Cycling Glove Review
The Thermo Roubaix are a light, cold-weather cycling glove with weather-resistant coating.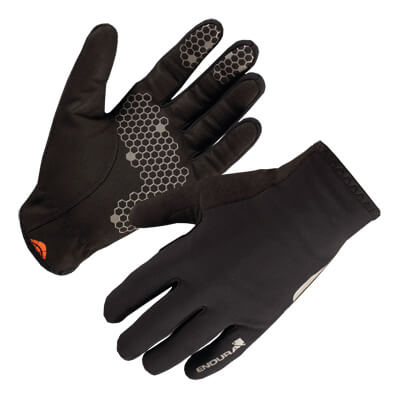 PRICE $34.99 USD
FIND IT AT  endurasport.com
The Thermo Roubaix from Endura are breathable full-finger gloves constructed with Thermolite fabric for warmth and coated in Teflon for weather resistance. The silicon-printed palm and select fingertips ensures you a strong connection to your handlebar grips and a terry cloth 'wipe' on the thumbs will keep your face free from drips. Six sizes from XS to XXL available.
TELL YOUR FRIENDS
While not created as a waterproof glove, the Teflon fabric coating does keep the rain out for a time, before finally seeping through the glove in heavy storms. However, the fabric does a great job of keeping your hands warm, even when wet — similar to the effects of a woolen garment. Reflective strips on the outside of the hand provide a little added visibility when signaling in traffic.
WISH LIST
Apart from a full waterproof membrane (available as required on other gloves in the Endura line), there isn't much needed to improve these. They have great dexterity, are thin, warm and easy to pull on and off while riding.
SUMMARY
As a product designed and tested in Scotland, I know they have cold and wet in mind for at least some of their rides. I rode with these in temperatures as low as 25 F (-4 C), which admittedly isn't really the full winter experience, but coupled with wind and rain this is indeed chilly riding weather. On all but the stormiest of days, the Thermo Roubaix gloves performed perfectly and kept my fingers nimble on the commute. When that Arctic air comes a blasting, adding a thin waterproof over-glove will take these to the next – warmer and drier – level. On their own, they are a go-to for almost all of my urban winter activity and a solid purchase under 40 dollars.
---
David Niddrie is Momentum Mag's begloved Creative Director and year-round rider – rain, sleet or shine. @davidniddrie
Autumn Gear Guide
Find inspiration in our Gear Guide that will keep you out on your bike through wind or rain.
Download Now