October 16, 2015
Explore Vancouver Foliage from the Seat of Your Cycle
Biking is the best way to experience the beauty of autumn in Vancouver, BC.
The sea of fir, hemlock, and oak trees that greets you in Vancouver becomes especially colourful during the autumn months. Why crane your neck to catch a glimpse of burgundy leaves from your car when you could get up close and personal from the seat of your bike? Feel the breeze whisk past your face, leaving your cheeks cool and rosy, while you take mental pictures of the stunning city scenery. At Expedia.ca, we've found three of the best places to go urban biking in Vancouver.
Stanley Park
Dwarfing New York City's Central Park by 150 acres, this mammoth West End retreat is the favourite Vancouver spot of everyone from photographers to joggers and cyclists. Strap on your helmet and make your way into the park from its Georgia Street entrance. Trails weave all around the 1,000 acre (400 hectacre) expanse, including past Beaver Lake and the Lost Lagoon. Hop on the Bridle Path to tour the inner greenery, or cycle the Rawlings Trail for a coastal tour that still affords views of the lush patchwork of trees that abounds here.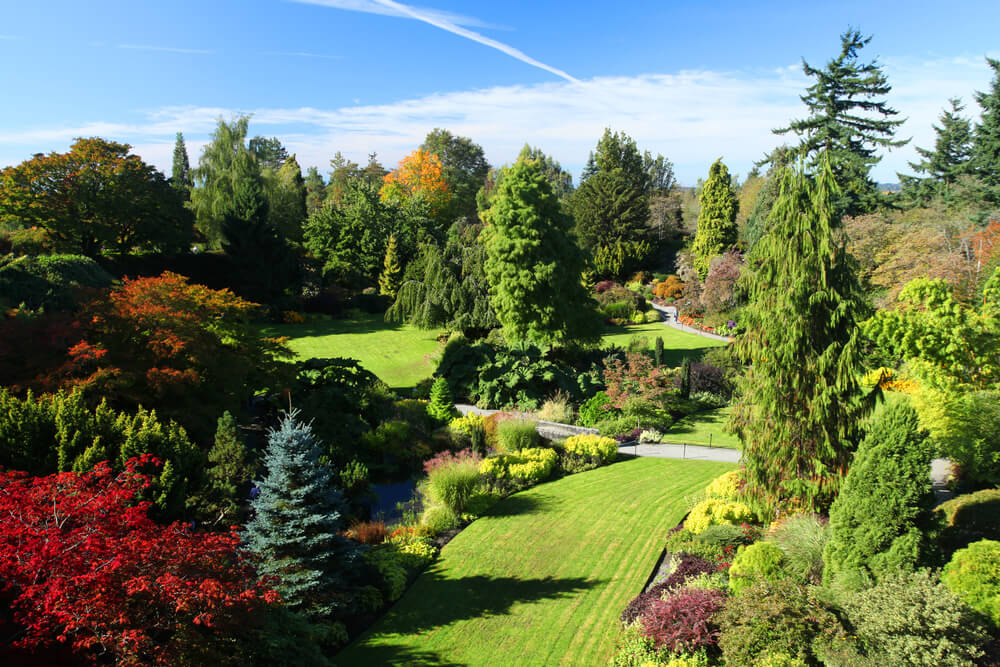 Queen Elizabeth Park
You can get to Queen Elizabeth Park in the centre of Vancouver on transit or via car, but making the journey on your bike lets you soak up the Vancouver landscape. Once you arrive at the park by way of the north-south Ontario Street bike route, you can either cycle your way past the Rose Garden and Bloedel Floral Conservatory, or stop and take a closer look. While you're in the neighbourhood, treat yourself to a tour of the elegant VanDusen Botanical Garden, which includes breathtaking waterfalls and fall maples.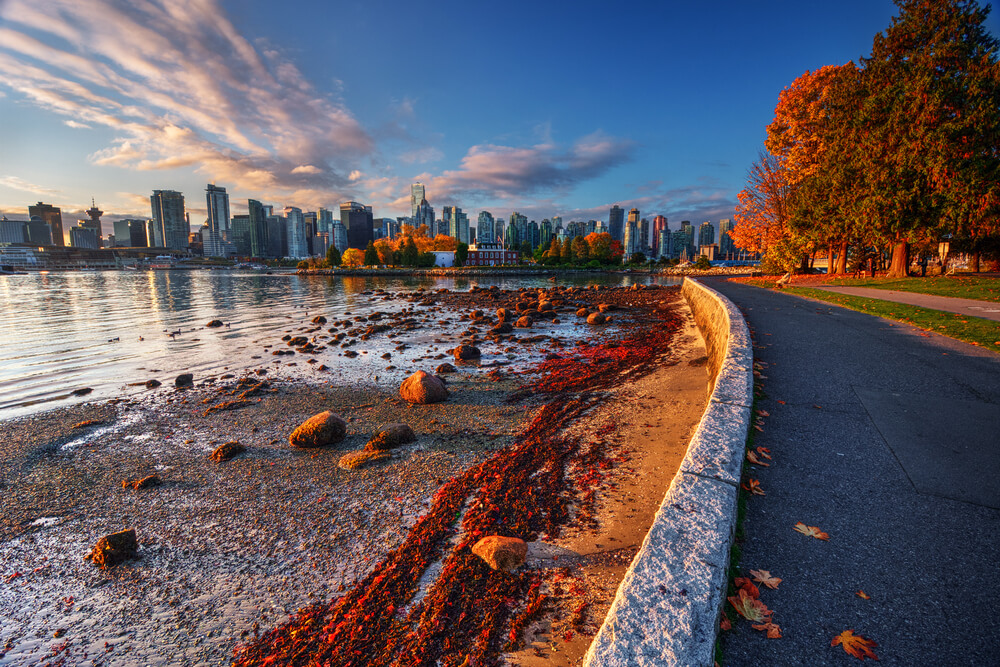 Vancouver Seawall
Along the outer edge of Stanley Park lies the Vancouver Seawall, otherwise known as the Seaside Greenway, which happens to be the longest bit of continuous waterfront trailway on the globe. The inside path is reserved exclusively for cyclists and inline skaters, so you can breeze along the waterway relatively uninterrupted. Your seawall journey originates at the Convention Centre on Burrard Inlet, and can lead you all the way to the Kitsilano Beach Park and back (a total of 22 km, or 13.7 miles). Along the way, keep your eyes peeled for sites such as the Lions Gate Bridge and Third Beach.
Find your way to fall bliss by taking your bike for a spin in beautiful British Columbia! From the waterfront to downtown, there is perhaps no better way to get to know Vancouver than atop your two-wheel chariot. Happy travels!
---
This post was written by Expedia.ca's Lara Vukelich in partnership with Momentum Mag. Lara is a writer, runner, and advocate of all things chocolate. When she isn't binge-watching a new Netflix series or exploring the world, she's trying to convince you to get out beyond your own backyard.
Autumn Gear Guide
Find inspiration in our Gear Guide that will keep you out on your bike through wind or rain.
Download Now