May 7, 2018
Five Different Bike Locks for Five Different Occasions
Are you using the right bike lock?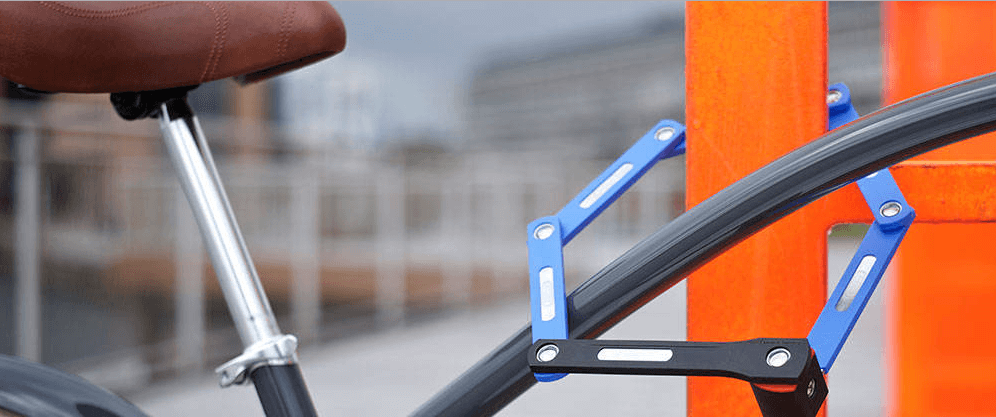 Not all locks are made equal which means buying the one that is right for you can be a difficult process. While you try to make a decision you find yourself in the muddle known as the paradox of choice. You know it's an important purchase but you question whether carrying around a five pound lock is necessary.
We're here to help you select the lock that best meets your needs based on how you use your bike to get around.
Discover a variety of locks for different occasions from ABUS below. Whether you're looking for high security so you can leave your bike unattended for hours or one that works well for quick pit stops ABUS has a lock for you.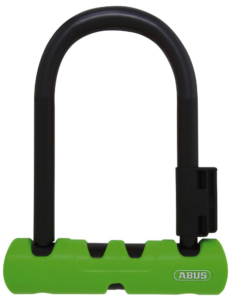 The Quick Stop: U-Lock Ultra Mini 410
If you don't plan on having your bike out of your sight for very long carrying around a heavy lock really isn't necessary. If you're just picking up eggs from the grocery store or making a coffee shop stop you'll want something that is easy to use and light to carry. Security doesn't need to be your top priority here. The U-Lock Ultra Mini 410 uses 12 mm, hardened steel and has an ergonomic shape making it easy and hassle free to use. It's even small enough to fit into the back pocket of your jeans.
ABUS Security Rating: 8/15
Weight: 1.6 lbs
The Overnighter: GRANIT XPlus 540
If you frequently lock your bike to a public bike rack or in your buildings bike room for a couple hours or more, security is of the upmost importance. You'll want a lock that can provide the highest level of protection against hitting and pulling attacks. It should fit around both your frame and a wheel. The ABUS Granit X-Plus 540 U-Lock's 13 mm, hardened steel square parabolic shackle can resist more than 13,000 tons of force which means no bolt cutters are going to get through this. Ask yourself, would you rather invest in a high security lock now or a new bicycle later?
ABUS Security Rating: 15/15
Weight: 3.5 lbs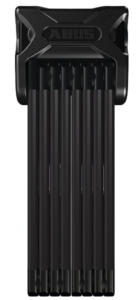 Riding With Friends: Bordo Big 6000
Find yourself riding with friends a lot? The "I forgot to bring a lock" scenario is probably nothing new to you and you're aware of the sticky situation it can leave you in. Or maybe your city just doesn't have enough bike racks to accommodate your bike gang meaning you need to find a way to lock to each other. The Folding Lock Bordo Big 6000 has a total length of 120 cm making it easy to lock two bikes together to a fixed object and offers high protection against manipulations.
ABUS Security Rating: 10/15
Weight: 3.1 lbs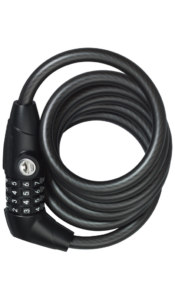 Family Riding: Key Combo 1650 Cable Lock
If the whole family loves to ride bikes having one lock you can share between each other can be a very economical option. The tough part is keeping track of the key. In situations like this it might be best to go with a lock that uses a combo that can be shared with anyone you want to be able to use the lock. The Key Combo 1650 Coil cable is a combination lock that can be opened with a key as well. No need to worry about the combo numbers fading on this lock and it's light enough to carry that you won't even notice it.
ABUS Security Rating: 4/15
Weight: 1.6 lbs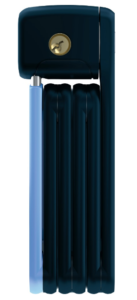 Bicycle Touring: BORDO Lite 6055 Mini

When you're going the distance and loaded up with gear the last thing you want to do is add more weight to your setup. You can't go touring without a bicycle lock though as you will surely need to make pit stops along the way. With the Folding Lock BORDO™ Lite 6055 Mini you'll get all the security you would need without the weight. Weighing just under a pound and small enough to fit perfectly into a jersey pocket this is a great option for the long hauls where every pound and square inch of space matters.
ABUS Security Rating: 7/15
Weight: 0.97 lbs
---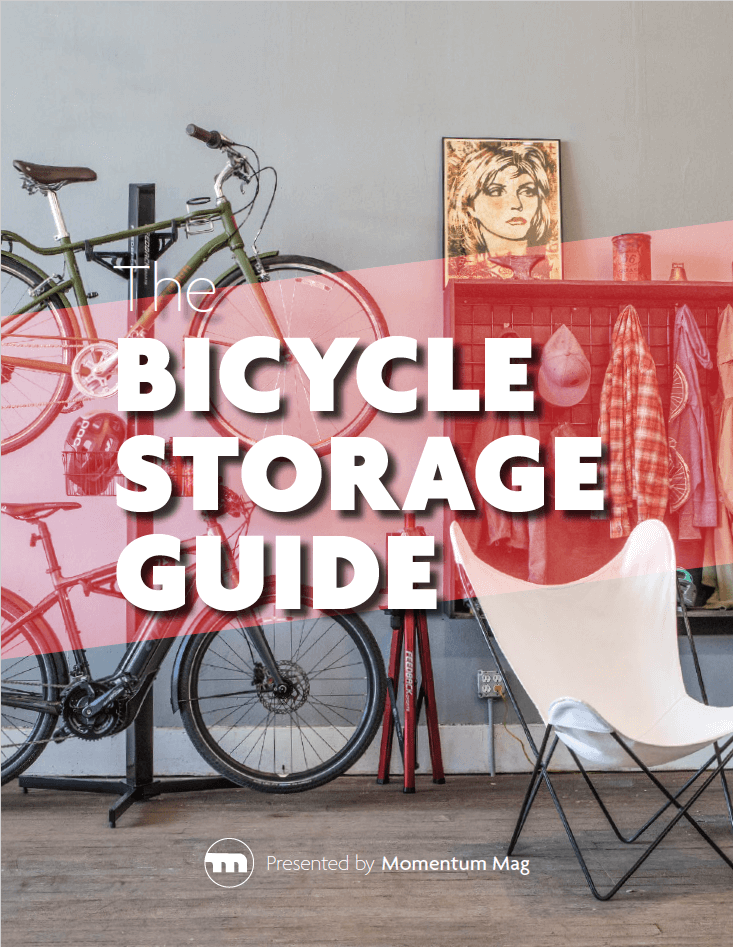 ---
Autumn Gear Guide
Find inspiration in our Gear Guide that will keep you out on your bike through wind or rain.
Download Now