March 11, 2015
Four Small-space Bicycle Storage Solutions
These products help manage indoor bike storage for those with space restrictions.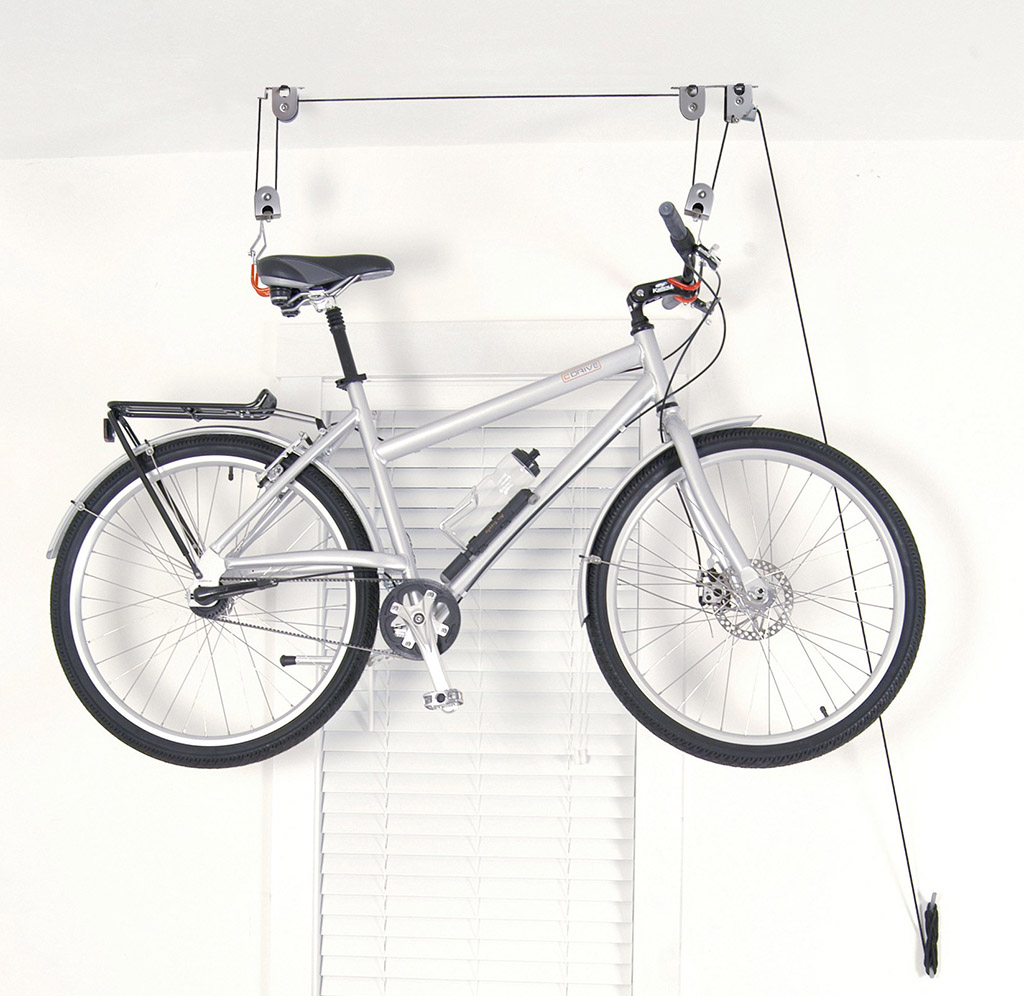 Delta Cycle El Greco Ceiling Hoist
$27.49 USD deltacycle.com
The El Greco ceiling hoist uses pulley-power to enable you to easily lift and lower your bike, keeping it out of the way and near the ceiling when you don't need it. The hoist carries a maximum load of 50 pounds (22 kilograms), has an auto-locking mechanism to prevent accidental release, and is suitable for ceilings up to 14 feet (4.2 meters) high.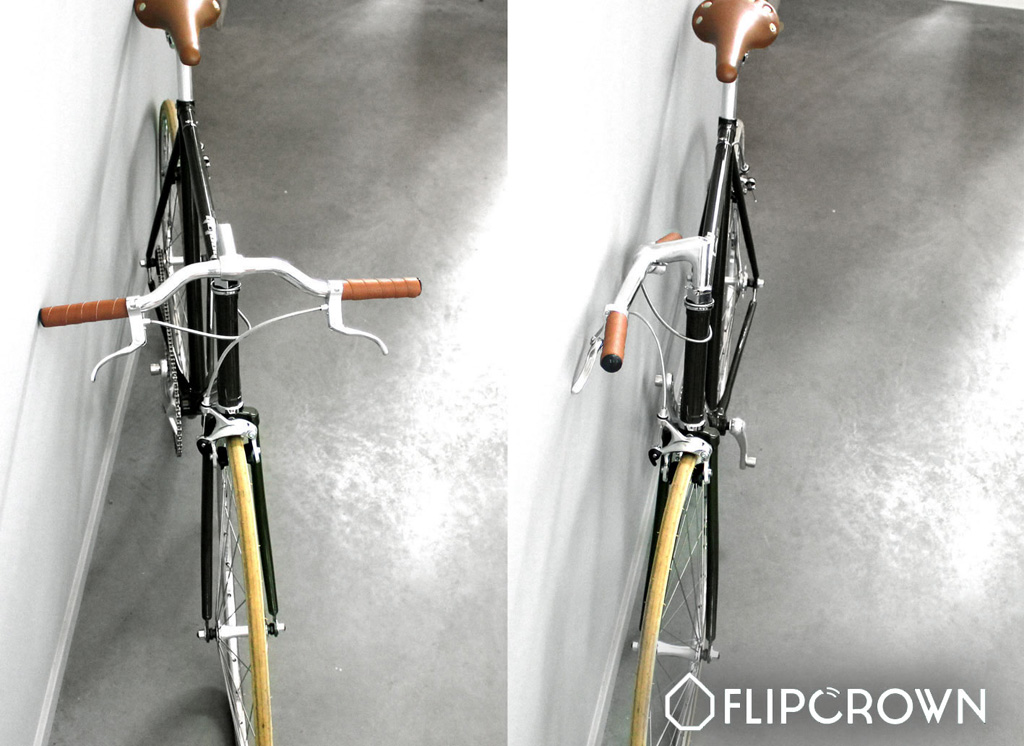 FlipCrown
$30 USD flipcrown.com
FlipCrown is an innovative headset locknut that fits many bikes and allows you to easily turn your handlebars 90 degrees to align with the frame and front wheel. Using the pocket-size FlipCrown tool, you simply loosen your handlebars, flip them 90 degrees, and fasten them again, allowing your bike to easily slide into crowded bike racks, cramped hallways, or any other small space you've been struggling to fit it into. The FlipCrown locknut consistently maintains the correct height and alignment of your handlebars and even allows you to lock your handlebars in the slimmed-down alignment to deter bike thieves.
FlipCrown has launched an IndieGogo campaign to fund the component's development.
The Knife & Saw Bike Shelf
$299 USD theknifeandsaw.com
When Chris Brigham visited friends' apartments, he couldn't help but notice a lack of practical, small-space bike storage that also took interior design aesthetics into account. An apprentice woodworker at the time, Brigham came up with the Bike Shelf. Elegant yet practical, the Bike Shelf is one part wall-mounted bike rack, and one part beautifully-designed wooden wall shelf. The shelf is easily installed into wall studs for maximum strength and is available in walnut or white oak.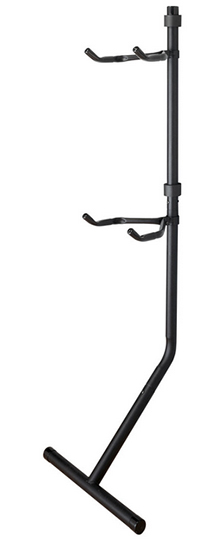 Saris Bike Bunk
$139.99 USD saris.com
The Bike Bunk is a sleek, modern, two-bike storage rack that exceptionally easy to install. Simply lean it against a wall and add bikes. The creatively engineered rack uses the force of gravity to support the weight of the bikes and two pairs of adjustable arms can hold different frame sizes. There is the option to add more arms for smaller bikes. The rack is cushioned to protect both the floor and wall and can be easily moved around as needed.
Autumn Gear Guide
Find inspiration in our Gear Guide that will keep you out on your bike through wind or rain.
Download Now