November 21, 2014
France's Tour de Force in City Biking
Building one of the world's great urban cycling nations.
In this age of rethinking how we plan cities, intense urban change, and information sharing, focusing on what inspires is important. Many cities inspire me with their fast and effective change and vision in reestablishing the bicycle on the urban landscape, but what of nations? Where do we find change at the national level?
We look to France.
Nationally, France is the country moving the most quickly and most impressively towards once again taking the bicycle seriously as a form of transportation. Let's explore the state of the nation for urban cycling in La Republique.
Once one of the world's great urban cycling nations, France suffered the same fate as many other places when planners and engineers started to focus on creating space for cars in the 1950s – at the expense of every other way to travel. Bicycles were rudely bullied off the streets as French cities thumbed their nose in the general direction of cyclists.
Before the shift to car-centric planning in the 1950s, the bicycle was inseparable from city life. The great photographers Henri Cartier-Bresson and Robert Doisneau featured many people on bikes throughout their bodies of work. Even LIFE magazine included a whole Cycle Chic-esque photo series of elegantly dressed bicycle riders in Paris in the late 1940s.
Using a bicycle to get around was normal before the dark age of urban planning took hold. Luckily, France emerged earlier than most nations from the darkness. Pinning down this point of departure and the modernization of French cities brings us directly to LOTI.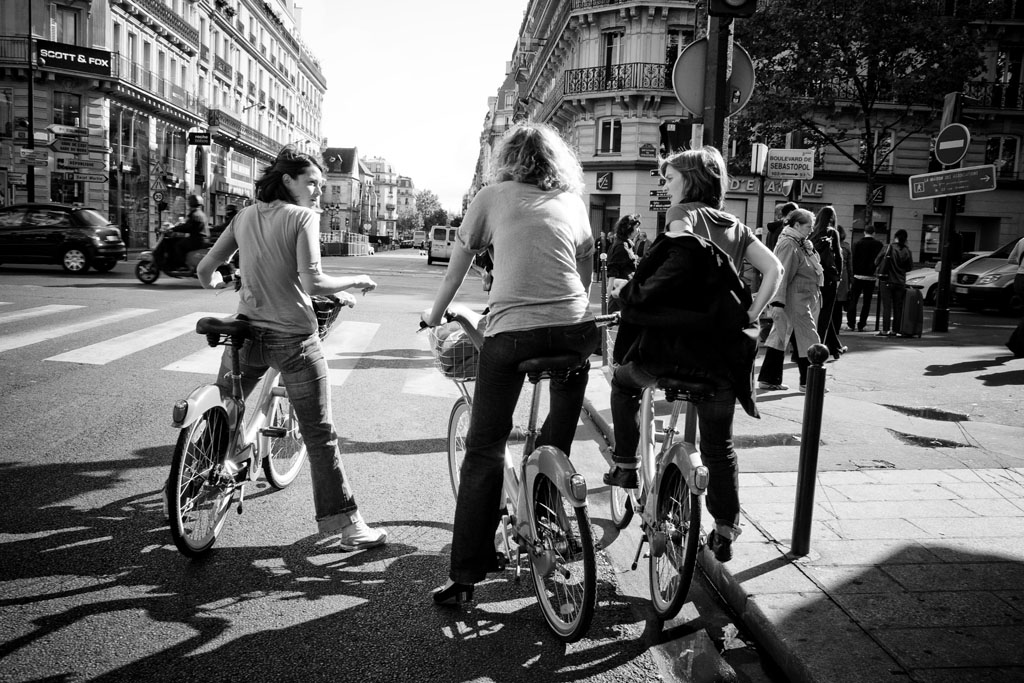 Loi d'orientation de transport interieur (LOTI) – or the law for orientation of national transport – was passed in 1982. Philippe Crist, an economist at the Organisation for Economic Co-operation and Development (OECD), explained the basics of the law to me over coffee in Copenhagen.
"It essentially establishes mobility as a right. The right to affordable, safe mobility. While cycling and walking weren't originally included, they have been added later. The bill sent municipalities scurrying to start developing mobility plans – because none of them had them," said Crist.
With LOTI came the demand for PDU – Plan de déplacement urbains – the urban mobility plans that cities with a population of over 100,000 were required to develop. The goals of these plans are ambitious. They include improving safety on all trips, reducing car traffic, developing better public transportation and conditions for cycling and walking, and improving intermodality – or the connection of all modes of travel. There are also 43 smaller cities that have developed approved PDUs and many more towns have been inspired to develop similar transportation planning documents.
Crist further explained, "Most PDUs go beyond the minimum requirements and cities use the PDU to its full potential as a way of strategically addressing future transport development, investment, and quality of life for the cities concerned. The mandatory public participation process helps in that respect. The PDU is a tool, a process, and a planning document that determines the legally binding framework organizing passenger and freight transport, as well as parking and traffic (all modes) in an urban area."
Essentially, this is top-down planning that has been largely embraced by cities all over the country for the past several decades. French cities are obliged to modernize and make transportation safer, cleaner, and simply better.
However, even before LOTI was passed, a visionary mayor was already at work in France. Michel Crépeau, the mayor of La Rochelle from 1971 until his death in 1999, decided to buck the trend of concrete and asphalt in French cities. He decided to follow Copenhagen's example of pedestrianizing city streets and he also gets the credit of creating the world's first bike share system – the Yellow Bikes. Crépeau was a bit of a rebel back then – sometimes regarded as a "wacko". Now, he is regarded as a visionary. La Rochelle remains my favorite city in France and is one of the reasons why the country has been ahead of the curve in transportation planning for quite some time.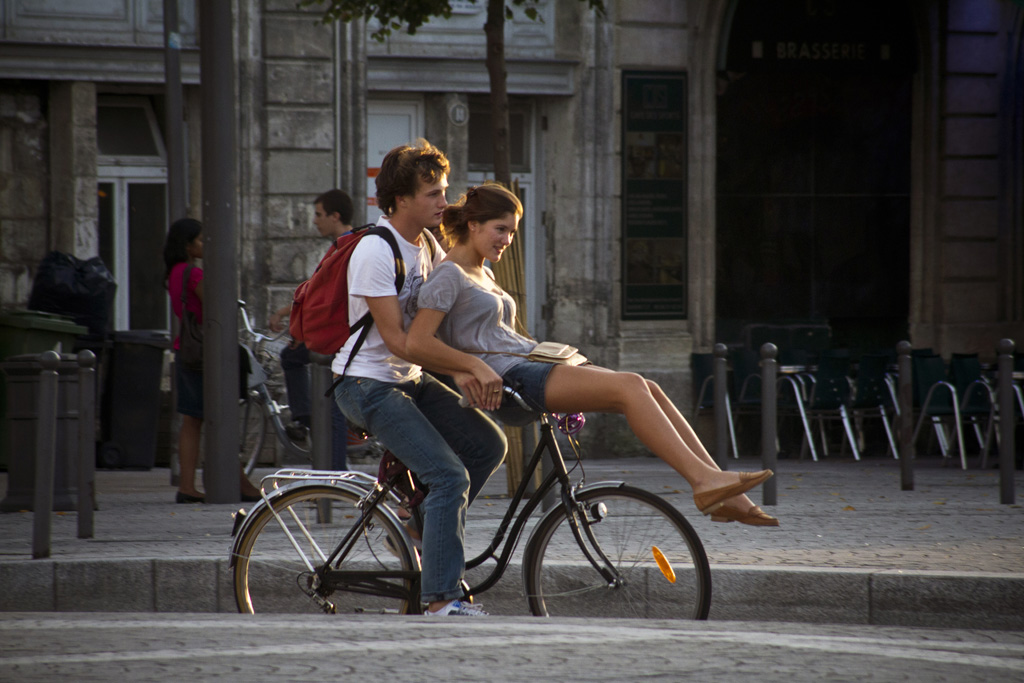 TWO CYCLING WORLDS
Another key factor in France's success is that in French society there is a clear separation between cycling for transportation and cycling for sport and recreation. The two very different worlds do not meet – as they should not. Indeed, the national advocacy organization is called the French Federation of Bicycle Users. Simply removing the word "cyclist" from the equation is important because of its connotation in the world of sports.
The distinction between bikes for sport and bikes for transportation became clear when I had the pleasure of speaking at the Villes Cyclables national conference a few years ago. Le Club des Villes et Territoires Cyclables is an organization of "cycling cities" with over 700 French town and city members. The crowd assembled could not have been more distinct from the delegates one meets at a typical North American bicycle and pedestrian conference. At the Villes Cyclables conference, the delegates were indistinguishable from anyone else in the city.
This was not a gathering of sub-cultural, avid cyclists providing interference in the work toward putting bicycles back in cities. Compared to many other countries, the content featured at the conference was at an advanced level of discussion about the bicycle's role in city transportation.
Indeed, the rapid and permanent rise of cycling in cities in France – as well as Spain and Italy – is largely due to the fact that they were free of any sub-cultural influence. There were no road warrior messengers or packs of sporty commuters on road bikes when the bicycle returned as transport. It was an easy step for citizens to make when unhindered by sub-cultural influences.
Strasbourg has long held the title as the best city for cycling in France. Nestled in the Alsace region on the border with Germany, the city has been a frontrunner in urbanism, including taking the bicycle seriously as transportation. I love their new trams, too. The windows on the trams are huge, allowing you to see people in their full form roll past on bikes. A fantastic little detail that humanizes the city even more.
For many years in France, when you mentioned Strasbourg and their cycling levels, you would usually get a shrug and a mumble about how the city is half German – as though that somehow explained why they rode bicycles. For years, the mode share for bicycles hovered at around 10 percent, but the city is currently working hard to take it to the next level. Competition certainly helps.
Bordeaux is now billing itself as the "Bicycle Capital". The city has undergone a massive transformation; including three new tramlines that have had such a positive traffic calming effect that cycling in the city center has rocketed into double digits and is at 4 percent citywide – and rising. Bordeaux knows what many cities know: tramways go hand in hand with increasing cycling levels.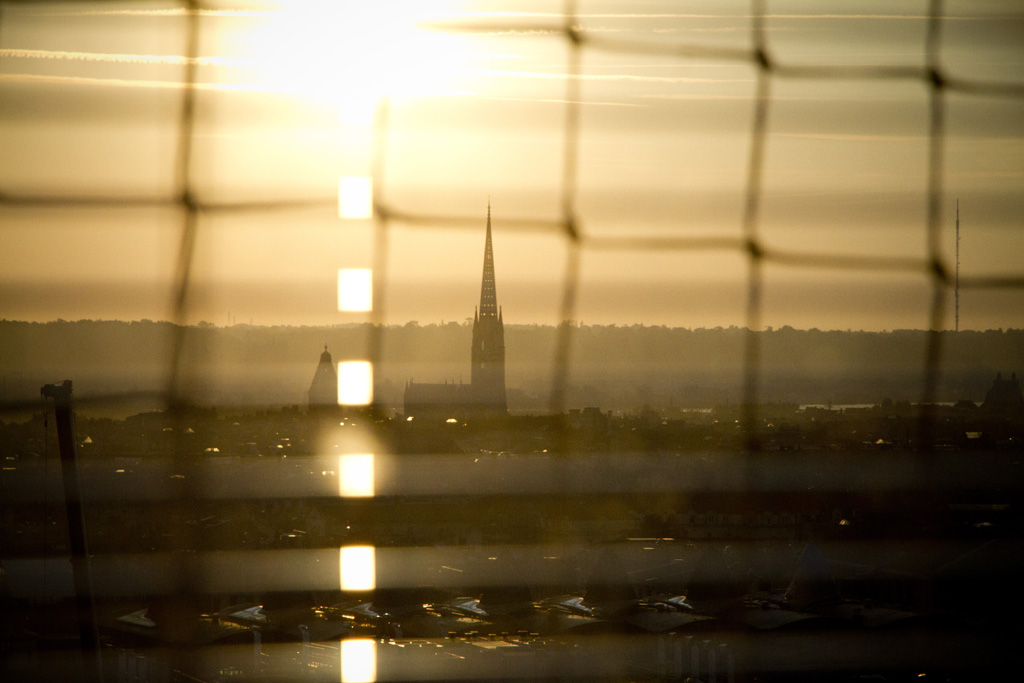 BIKE SHARE TAKES HOLD
Regarding bike share programs, France has really set the tone on a global scale. What started in La Rochelle back in 1974 took a while to spread, but now the country has around 30 cities with bike share systems.. While Lyon was first with a large-scale system, Paris promptly upstaged its little brother with Vélib' bike share. Now featuring 20,000 bikes across the city, Vélib' has set the gold standard for bike share in big cities – despite its growing pains. If you look at the bicycle urbanism timeline since 2006, you can see that Paris' leap out of the starting blocks inspired London and New York to follow suit.
The main reason for Paris' transformation was Mayor Bertrand Delanoë, who served from 2001 to 2014. He focused on making Paris a nicer place to live. Apart from Vélib', there is Paris-Plage – the beach along the Seine – extensive traffic calming across the city including 30 km/h zones, bicycle infrastructure, and many cultural events. Delanoë stepped down in April 2014 and the incumbent Anne Hildago looks to be keen to continue modernizing the city.
Since the launch of the Vélib' bike share system, two million private bicycles have been sold in the city. Parisians, like many other homo sapiens, are embracing a faster, more convenient way to get from A to B. A quicker, cooler first and last mile. Nobody – including me – would have put money on Paris transforming itself like it has in such a short period of time.
Ten months after the launch of Vélib', I went to Paris with my then wife, to celebrate her 40th birthday. I said that I had to try out this bike share thing for a couple of hours and then for the rest of the weekend I was all hers. She refused to give it a go. We had both lived in the city before and she said, "There's no way I'm riding a bicycle in Paris."
An hour after checking in, we were standing on Rue de Rivoli in the May sunshine. Who was cycling by as we watched? Women in skirts and heels. Men in suits. The same people that you would see on the Metro. My ex watched this for a while and then said, "If they can do it, so can I. I'm a Copenhagener, for heaven's sake." The rest of our our-day weekend was spent on bike share bicycles. We saw parts of the city that we had only ever seen on Metro maps. It was right then and there that I realized the power of bike share systems in shaping how people get around in cities – when done well.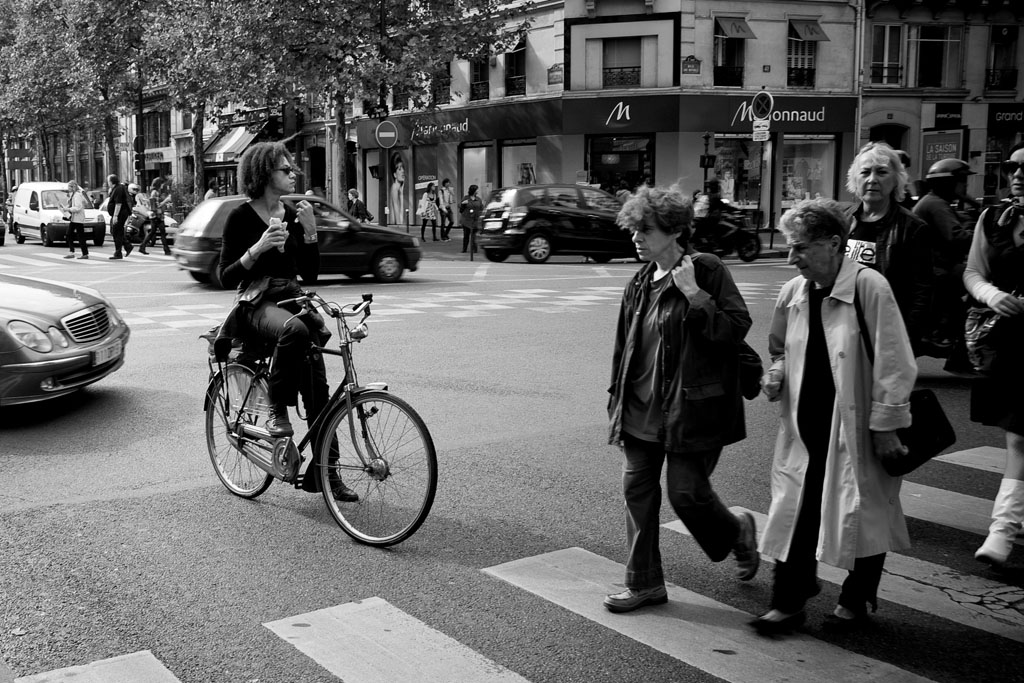 LOOKING FORWARD
Challenges still remain for France, especially if the country wishes to continue to be the urbanist tour de force that is inspiring so many other countries. The primary task ahead is a more uniform design for new bicycle infrastructure, including adopting best practices. There are too many examples of engineers squeezing bicycles into the existing city matrix, as opposed to making concrete changes. It is not a question of making space for bicycles; it is all about reallocation of space and about prioritizing that space for transportation forms other than the automobile.
The political decisions and leadership that have set the stage for humanized urbanism in France need to be followed by concrete planning decisions if French cities are to make the leap into the future of urbanism and especially bicycle urbanism.
The rising star among French cities is Nantes. The city successfully bid to host Velo-city 2015 Cycling: Future Maker – the European Cyclists' Federation conference – and has been working hard to bring bicycles back to their streets through bike share, infrastructure, and traffic calming. So impressive have their efforts been that Nantes rocketed onto the 2013 Copenhagenize Index of the Top 20 Bicycle-Friendly Cities in the World and Bike Expert's list of the 75 Most Bike Friendly Cities in the World. Again, there is political will at play. More politicians are realizing that investing in bicycle infrastructure works, is rational, and solves many congestion- caused ailments.
The fact that three French cities are on the Copenhagenize list – Nantes, Paris, and Bordeaux – is a testament to the success of their efforts to create livable cities. A goal achieved by using the bicycle as transportation.
---
Mikael Colville-Andersen is an urban mobility expert and CEO of Copenhagenize Design Co. He is a leading voice in bicycle urbanism and gives keynotes around the world. His company consults cities and governments in how to create liveable cities – with the bicycle at the forefront. He has been called the "Jane Jacobs of our age."
Autumn Gear Guide
Find inspiration in our Gear Guide that will keep you out on your bike through wind or rain.
Download Now