October 27, 2015
7 Bicycle Bags, Baskets and Panniers for 2015
From Momentum Mag's 2015 Autumn Gear Guide: Bike Bags and Baskets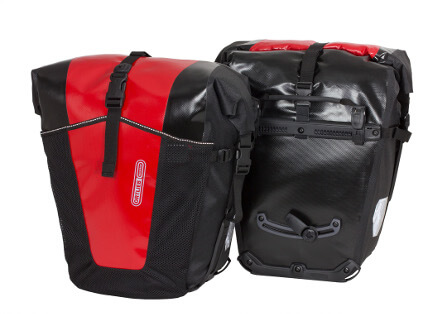 ORTLIEB USA BACK-ROLLER PRO CLASSIC
ortliebusa.com
$225 USD
Ortlieb's new XL size panniers with a volume of 70 L  per pair. The largest waterproof panniers available on the market.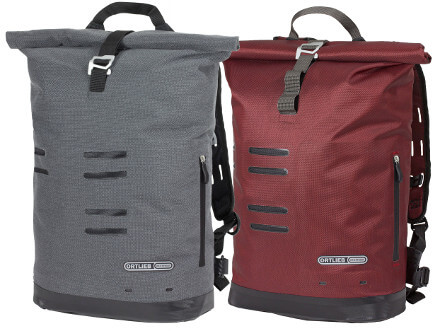 ORTLIEB USA  COMMUTER DAYPACK – URBAN & CITY VERSIONS
ortliebusa.com
$150 USD
The Commuter Daypack is designed for the urban bike commuter. It combines clean design and waterproof features. Available in two versions.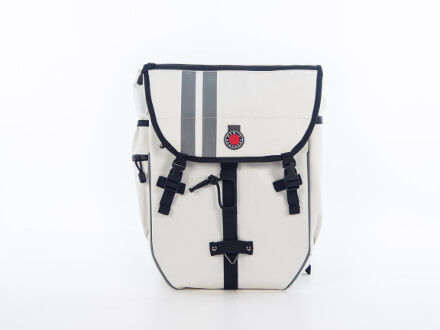 BANJO BROTHERS WATERPROOF PANNIER/ BACKPACK
banjobrothers.com
$79.99 USD/ $101.92 CAD
Converts easily from pannier to backpack and vice-versa. Tough ballistic exterior. Replaceable waterproof liner. Available in red, white, or black.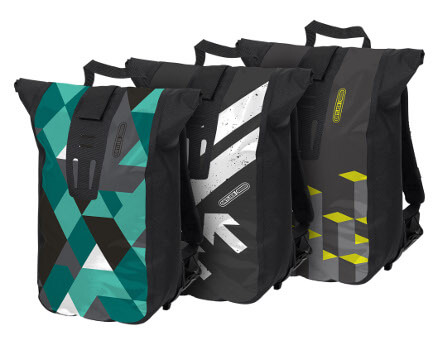 ORTLIEB USA VELOCITY DESIGN
ortliebusa.com
$125 USD
The Velocity comes in three new designs: Street, Beatz, and Vector, all inspired by urban lifestyle, street art, and architecture.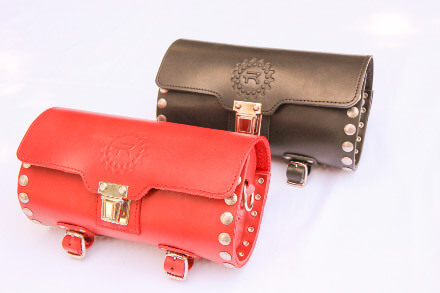 RIVET CYCLE WORKS ROSS SADDLEBAG
rivetcycleworks.com
$205 USD/ $260 CAD
The Ross in red or black is the perfect size for around town. Its classic styling shouts badass and class!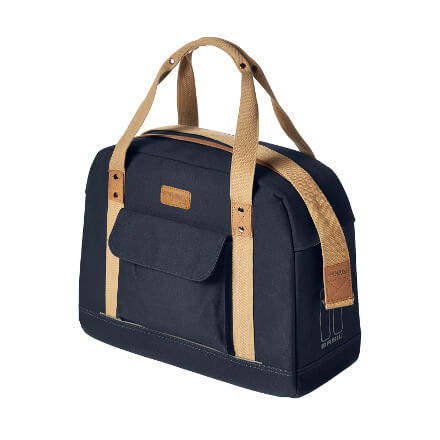 BASIL PORTLAND BUSINESS BAG
fourthfloordistribution.com
$119.95 USD/ $139.95 CAD
Bicycle bag clips to your rear rack. Water-repellant fabric. Concealed mounting system. Shoulder strap. Various inner pockets. Reflective decals. 19 L.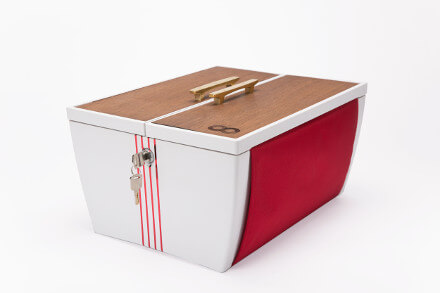 BUCA BOOT
bucaboot.com
$195 USD
Use it open like a basket or lock it closed like a car trunk. Weatherproof and secure.
Autumn Gear Guide
Find inspiration in our Gear Guide that will keep you out on your bike through wind or rain.
Download Now