February 10, 2015
Giro New Road Men's Softshell Jacket Review
Momentum Mag reviews the Giro Men's Softshell Jacket.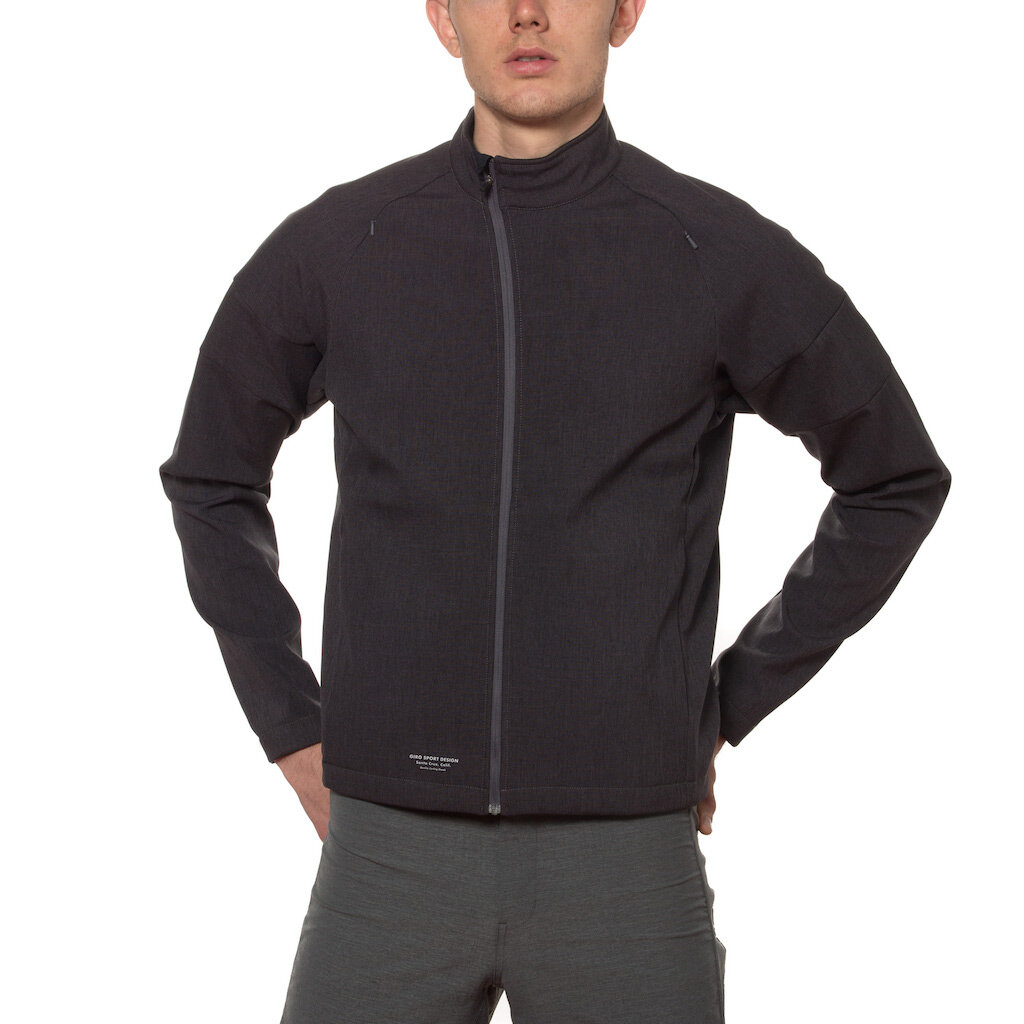 PRICE $125 USD
FIND IT AT giro.com
The Giro Softshell Jacket is made from fine technical fabrics that block wind and water while still maintaining breathability. No one likes a noisy jacket and the Giro Softshell is guaranteed quiet and comfortable. Giro brings innovation under the hood with custom Stowback pocketing as well as hidden vents on the raglan sleeves and an offset zipper for riding comfort.
TELL YOUR FRIENDS 
This jacket is well thought through in its construction, and has a few features that I really enjoyed. The offset front zipper is nice because it reduces the possibility of chaffing on your neck. All of the zippers (both for pockets and vents) have small tabs that integrate well in to the jacket. I also appreciated the inner drawstring, which allows for just the right amount of snugness based on your inner layers. As a softshell, it does a great job of blocking out the wind while still providing some breathability and water resistance.
WISH LIST 
I used the dark grey version, which was the only color available. For me this isn't an issue, but now that the days are short, thinking about increased visibility was always a concern that I had to address.
SUMMARY 
This is a great jacket that provides a comfortable, solid layer against the cold. It is versatile enough to deal with a bit of rain, or an unexpected sunny patch, so it is ideal for winter in the Pacific Northwest. The rear stow pocket is also a bonus to a soft jacket.
REVIEWED BY 
My name is Jeff and my bike is my primary means of transportation (old school 10 speed). I have to ride in all weather conditions, so having a versatile outer layer is a welcome addition to my gear closet.
Autumn Gear Guide
Find inspiration in our Gear Guide that will keep you out on your bike through wind or rain.
Download Now