February 27, 2015
Knog Blinder Road 3 Bike Light Review
Momentum Magazine reviews the Knog Blinder Road 3 bike light.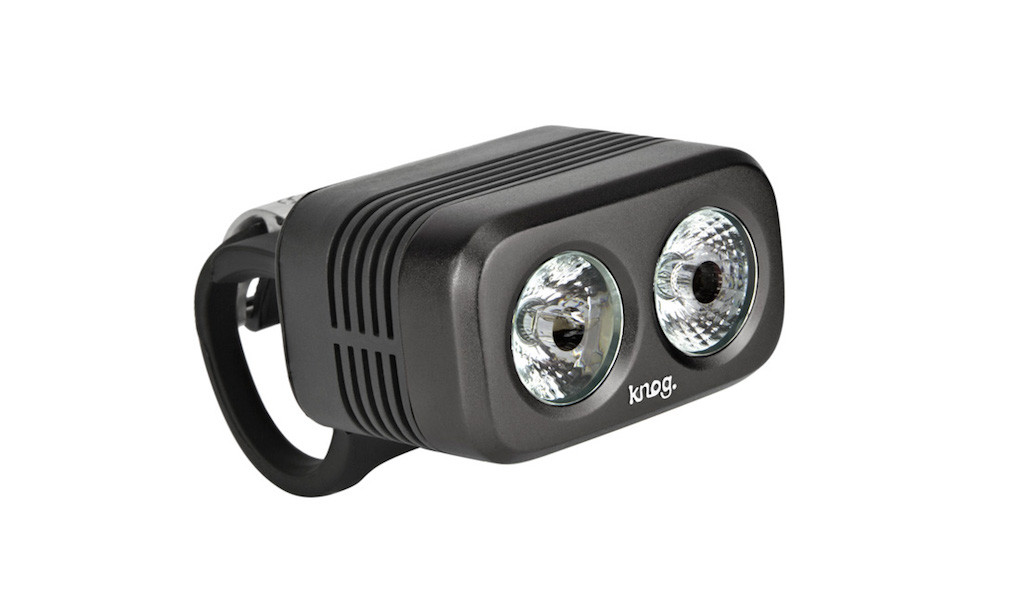 PRICE $94.95 USD
FIND IT AT knog.com.au
Made from industrial grade, waterproof silicone, the Knog Blinder Road 3 is a heavy duty visibility aid for cyclists. With 300 lumens of light and a USB-rechargeable lithium polymer battery, this light is full of great functional features.
TELL YOUR FRIENDS
I love this light! This baby is durable, waterproof, and so versatile! The metal casing makes it feel high quality and indestructible. I found the rubber clip easy to stretch on to even the widest of my bike tubes – I could put this light practically anywhere on my bike. It was quick to put on and take off my bike. Despite the USB connection appearing to be in an awkward spot, I had no trouble plugging it into a USB adapter (my iPhone USB adapter) to charge it. I'm not sure I ever fully charged this light, but even on a short 20 minute charge, it lasts for weeks with full brightness. I found that even when the light was losing charge (as indicated by a little red light near the buttons), it never sacrificed its brightness.
WISH LIST
Due to two sets of brakes on my handlebars, I was forced to attach this light on a vertical bar (headtube or fork) and as a result it usually angled the light a bit further up than I would have liked. This light would be great at lighting the pathway if it was on a horizontal bar (so you could angle slightly down). I'd be curious to know what drivers thought of this light flashing in their rear view mirror – it's so bright.
SUMMARY
This light has everything I'm looking for – BRIGHT, waterproof, durable, rechargeable, easy to put on/ take off my bike. I loved it! I would highly recommend this product.
REVIEWED BY 
Heather Thomson.
Autumn Gear Guide
Find inspiration in our Gear Guide that will keep you out on your bike through wind or rain.
Download Now