October 4, 2018
Knowing Your Rights As A Cyclist: Sharing The Road
Cyclists do have the right to use the open roads, but don't forget you also have some responsibility.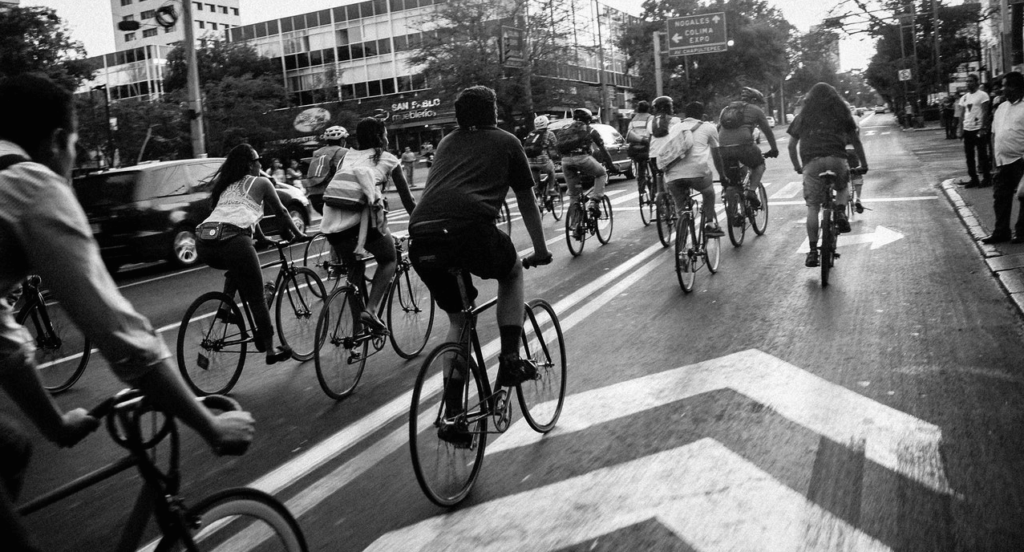 Bicyclists can be broken down into two groups; those who ride bikes for fun, and those who ride bikes for necessity. While there are plenty of people who are in both groups, the bottom line is that there are a lot of bicyclists who are sharing the road with all types of vehicles and those bicyclists need to understand the rules of the road to stay safe.
We at Momentum Mag would like to note that even though we all share a responsibility to keep the roads safe, the bulk of that responsibility must be placed on those with the greatest capacity to inflict harm. Drivers. So while it's important that we remind cyclists of their responsibility please do not think we are relieving drivers of theirs.
Know Your State/Provincial & Municipal Laws
The first thing any bicyclist is going to want to do is spend time becoming familiar with the laws for bicyclists in their state or province. For example, the state of New York has a helmet law as does the province of British Columbia that make helmets mandatory when using public roads, while Montana and Quebec do not have any laws mandating the use of helmets.
It is also important to understand how bicyclists are expected to act when in traffic on public roads. A bicycle in most states is considered a vehicle just like a car or motorcycle. That means that bicyclists must stop at all stop lights and stop signs and make sure they are in their proper lane to allow for the safe flow of traffic.
Being a Productive Part of Traffic
There are plenty of traffic laws and responsible driving tips that bicyclists need to keep in mind as they enter into traffic on public roads.
Bicyclists should always be on the right side of the road and riding in the same direction as traffic. It is also important that bicyclists avoid darting out into traffic for any reason. Bicyclists should also avoid weaving in and out of stopped traffic at intersections or when there is a traffic jam on the highway. Motorists often do not see bicyclists who weave through traffic and the result can be a motorist suddenly opening their door and causing serious damage to a cyclist and their bicycle.
A big part of bicycle safety as it applies to road safety is visibility. When a bicyclist is sharing the road with other types of vehicles, it is important that the bicyclist has lights and reflectors on their bicycle so other motorists can see the bicycle. The more visible you are as a bicyclist, the better your chances are of avoiding a driver hitting you.
You Do Have Rights
It is important for cyclists to remember that they do have the right to use the open roads, but only if they use those roads responsibly. Motorists tend to get angry with cyclists, but most of that anger comes from a small number of cyclists who abuse the rules of the road. To maintain your status as a responsible bicyclist, it is your responsibility to become familiar with and use the road safety laws whenever you are part of road traffic.
Many people throughout the country use their bicycles to get to work or use their bikes for full-time transportation in lieu of a car. Bicyclists should always exercise their right to be on public roads, but they should also honor their responsibility to be law-abiding motorists when interacting with all of the other vehicles around them. Remember what your rights and obligations are as a cyclist and, if you follow those, the law should be on your side.
---
Laurence Banville. Esq is the managing partner and face of Banville Law. Laurence is licensed to practice law in the state of New York. Originally from Ireland, Banville moved to the United States of America where he worked at law firms, refining his litigation and brief writing crafts. He is also the recipient of the Irish Legal 100 and the Top 40 Under 40 awards.
Autumn Gear Guide
Find inspiration in our Gear Guide that will keep you out on your bike through wind or rain.
Download Now