November 26, 2013
Nantucket Bike Basket Co. Cisco Pannier Basket with Hooks Review
Momentum Mag reviews the Nantucket Bike Basket Co. Cisco Pannier Basket with Hooks.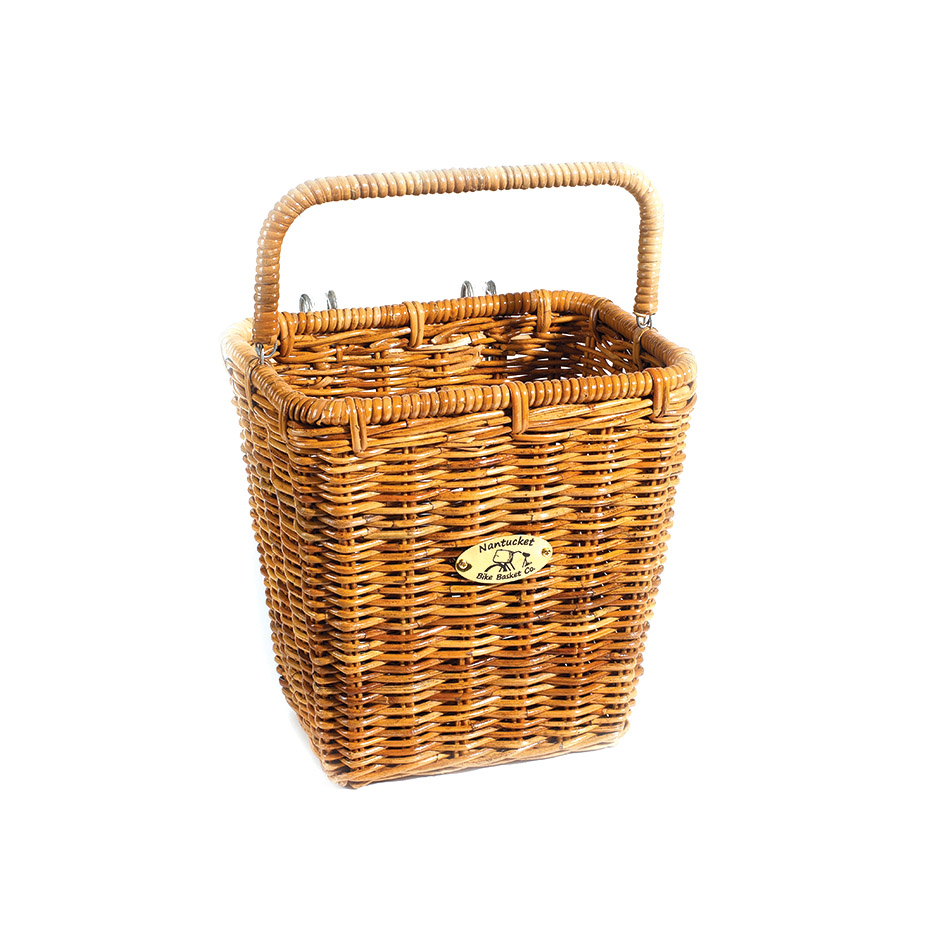 PRICE $75
FIND IT AT nantucketbikebaskets.com
Nantucket Bike Basket Co.'s Cisco collection of baskets are woven from natural lacak rattan. The rattan has a classic look and weathers nicely over time. The Cisco Pannier attaches to a rear rack with two metal hooks with a carrying capacity of 15 lbs (6.8 kg).
SUMMARY
This basket looks great on my bike. It's deep enough to fit a small bag, lock, helmet, rain cape, extra bungee, and extra lights. I can easily remove the pannier from my bike and safely store it in my house. The hooks are made of a sturdy metal that hasn't bent and even after a few rough jostles the basket has proven durable and kept its shape. It would be great to see hooks that could be hidden or covered once you have removed the basket from your bike. I've been riding with the Cisco Pannier Basket for about six months and the rattan has held up in the dreary Vancouver rain quite well. This basket is aesthetically pleasing and a great 3-season light cargo carrying option.
Now available in the Momentum Shop!
Autumn Gear Guide
Find inspiration in our Gear Guide that will keep you out on your bike through wind or rain.
Download Now