October 6, 2014
Opus Classico 1.0 City Bike Review
Momentum Mag reviews Opus Classico 1.0 City Bike.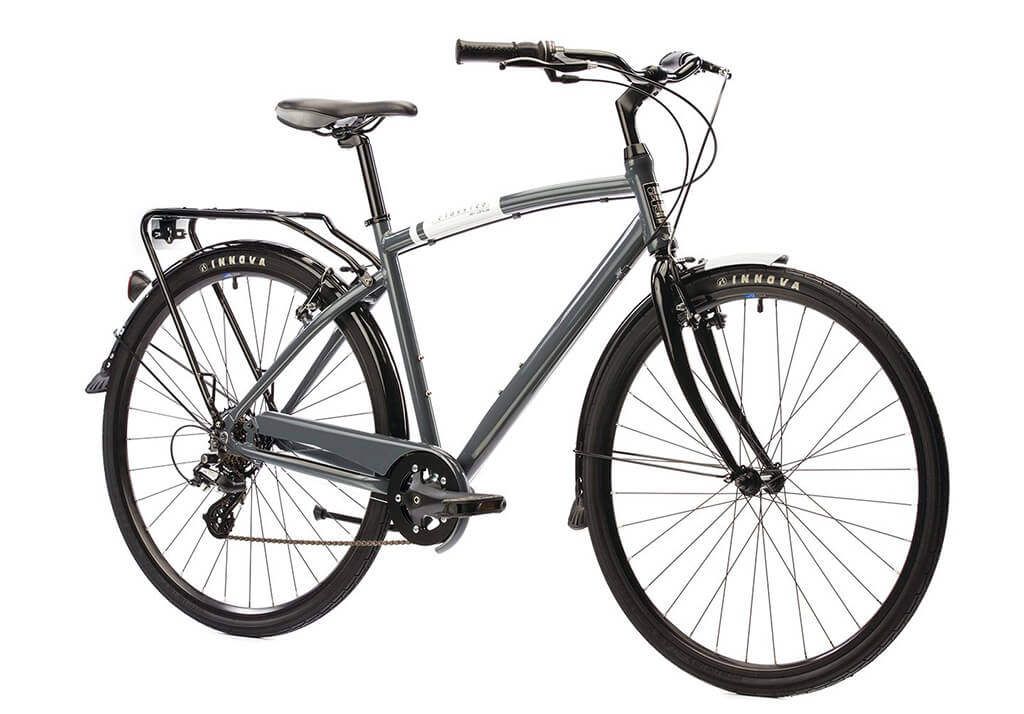 PRICE: $648
FIND IT AT: opusbike.com
AVAILABLE IN:
The Opus Classico 1.0 is a lightweight upright riding city bike. Outfitted with 700×35 tires,  7-speed Sram shifters, rear rack, chainguard, and fenders. This bike is available in Black in sizes S, M, L, and XL.
TELL YOUR FRIENDS
This is an ideal city bike. The all-black color scheme is elegant. I live at the top of a fairly serious hill, so the bike's really big granny gear was extremely appreciated as I didn't arrive home a sweaty mess at the end of the day. The riding position is very upright, making traffic easy to see and deal with.
The fenders are color-matched to the frame so they blend in well. I love the little plastic extenders on both the front and back fenders that kept the dreaded "rooster tail" at bay and kept wet roads from soaking me and the people behind me. The built-in reflector and reflective paint were also a nice touch. The included pannier rack was super sturdy and it never flexed, even when I overloaded it with work stuff and gym gear.
WISH LIST
The main gripe with the Classico 1.0 was the saddle. It is overly squishy, too wide for me, and difficult to adjust. Despite multiple tweaks, I could never get it in to a position where it was comfortable on anything but short rides.
The pedals, despite looking quite wide, are narrow and made of soft plastic. On longer rides the outsides of my feet would get sore. Something more substantial and made of metal would be appreciated.
While climbing with the Classico was pretty easy, I would have appreciated a taller high gear so downhills and flats would be faster.
IDEAL RIDER
The Classico is made for an urban professional or casual rider with a short commute that may involve some serious hills. The styling mirrors that of an old Dutch city bike, which is great. It's elegant, simple, and fits in to my lifestyle well. I can ride to a meeting or to the bar in my work clothes and not worry that me or my ride are out of place.
SUMMARY
The Classico 1.0 is modeled after a classic Dutch city bike. I mountain bike and road bike a lot, but could never run errands with them because they would be easy targets for thieves. The Classico slid very easily into my daily life. It is handsome, well-thought out, and a great value.
---
Aaron Vidas the Co-Founder of Tradecraft, providing inspirational prints for entrepreneurs. His favorite time to ride is first thing in the morning, watching the sun come up over the mountains in Vancouver, Canada. @aaronvidas tradecraftco.squarespace.com
Autumn Gear Guide
Find inspiration in our Gear Guide that will keep you out on your bike through wind or rain.
Download Now