May 4, 2015
Planet Bike Blaze 650 XLR Headlight Review
Momentum Mag Reviews the Planet Bike Blaze 650 XLR Headlight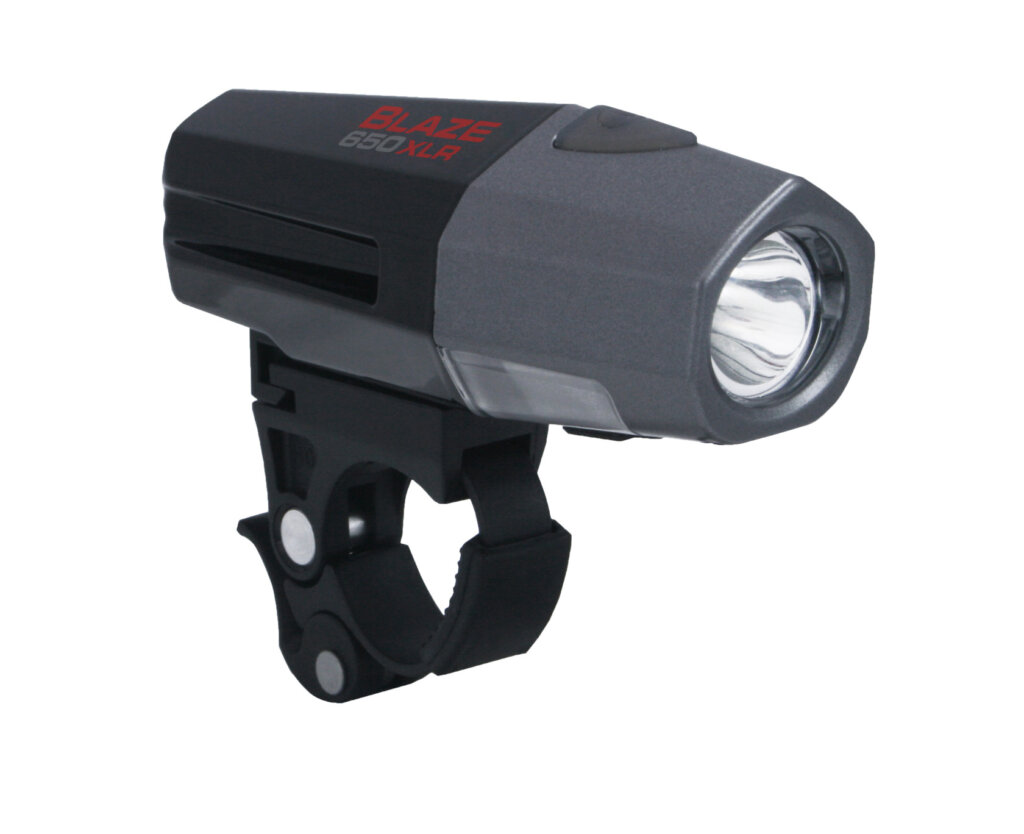 PRICE $94.99
SEE SPECIFICATIONS HERE
FIND IT AT planetbike.com
I enjoyed having the choice between the incredibly visible "Superflash" mode for when I wanted to be extra visible and three levels of solid beam (220/350/650 lumens) when what I needed was to see ahead. Varying run times from 2.5 hours on high up to 40 hours on flash mode also made this a great light. USB rechargeable lights are always much more convenient than dealing with replacing batteries, and one that's water resistant is also a plus.
TELL YOUR FRIENDS
City bikers wanting to be more visible on the roads will love the Superflash mode. Trail riders will find the 650 lumen high beam more than adequate for lighting the darkest of nights.
WISH LIST
It would be better if the mounting bracket was able to swivel side to side so the beam pattern could be better centered. It could also look cooler, because as it is, it screams sensible commuter.
SUMMARY
I like this light. It provides great visibility in flash mode and is able to light up the path ahead on darker trails on solid mode with a nice wide beam pattern. The easy on/ off quick release bracket is handy if you live in the big city where people are always stealing stuff. It has great functionality but the design is kind of clunky looking and could be more stylish considering the price.
---
Mike Shellard is a year-round commuter who loves to ride regardless of the weather. His best rides are on lunch breaks in Stanley Park, Vancouver. Shellard is a new dad and very excited to get his son on a bike.
Autumn Gear Guide
Find inspiration in our Gear Guide that will keep you out on your bike through wind or rain.
Download Now