April 29, 2015
Po Campo Loop Pannier Review
Momentum Mag reviews the Po Campo Loop Pannier.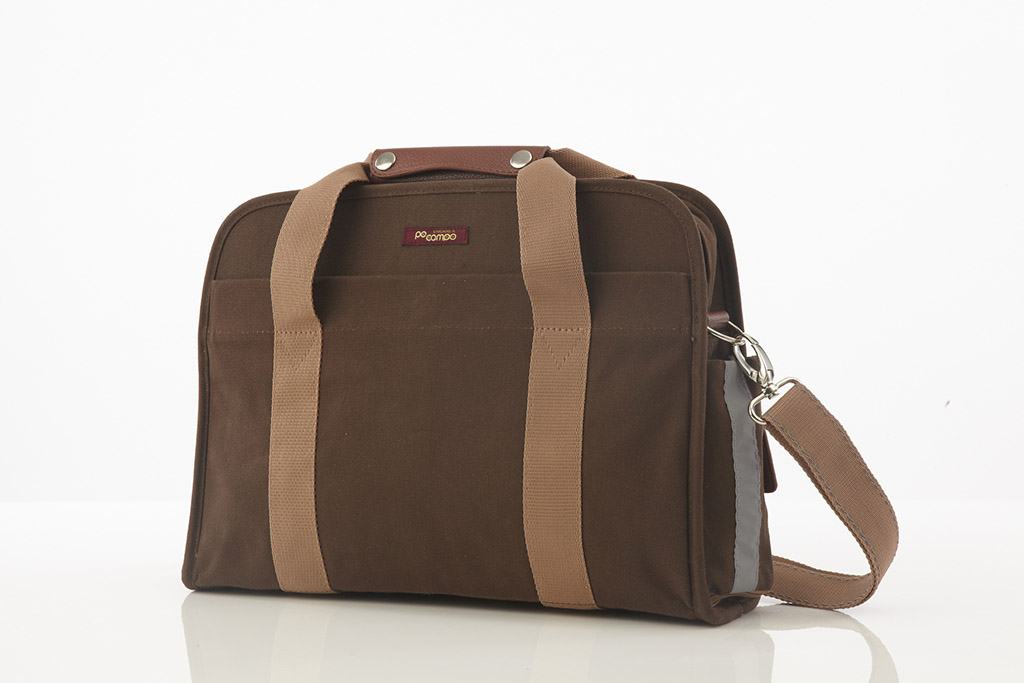 PRICE $100
SEE SPEICIFICATIONS HERE
FIND IT AT pocampo.com
The Loop pannier is a vegan, weatherproof laptop bag that is compatible with most rear racks. It has reflective accents on the collapsible side bottle holders, an easy-access front pocket with a magnetic closure, and an interior document pocket.
TELL YOUR FRIENDS
The Loop pannier is a fantastic laptop bag/ briefcase that doubles as an all-around day bag. It fits my 13″ laptop perfectly, along with a spare sweater, wallet, and anything else you may need for the workday or after. It is weather-resistant so I didn't need to worry about my computer in light rain. The classic style and leather attachment straps makes it subtle enough to carry around as a day bag off the bike, and the attachable shoulder strap adds a carrying method which I preferred to the briefcase handles.
WISH LIST
The shoulder strap could be a bit longer, the bag still sat quite high up my back when extended fully. It's also made of fairly rough material that made it somewhat uncomfortable when carrying the loaded bag for longer distances on foot.
SUMMARY
Overall, this is a great bag. It's stylish, easy to attach and remove from the bike, and fits what you need for the day. The multiple pockets make organization easy and the front pocket especially is great for tossing your lock into when running multiple errands. The shoulder strap is not the best for long distances, but since the bag is ultimately meant to be attached to a bike, that's not really much of a problem.
Autumn Gear Guide
Find inspiration in our Gear Guide that will keep you out on your bike through wind or rain.
Download Now