April 10, 2015
Priority Bicycles Delivers Low Maintenance Daily Riding
Kickstarter supporters quickly signed up for Priority Bicycles' user-friendly design.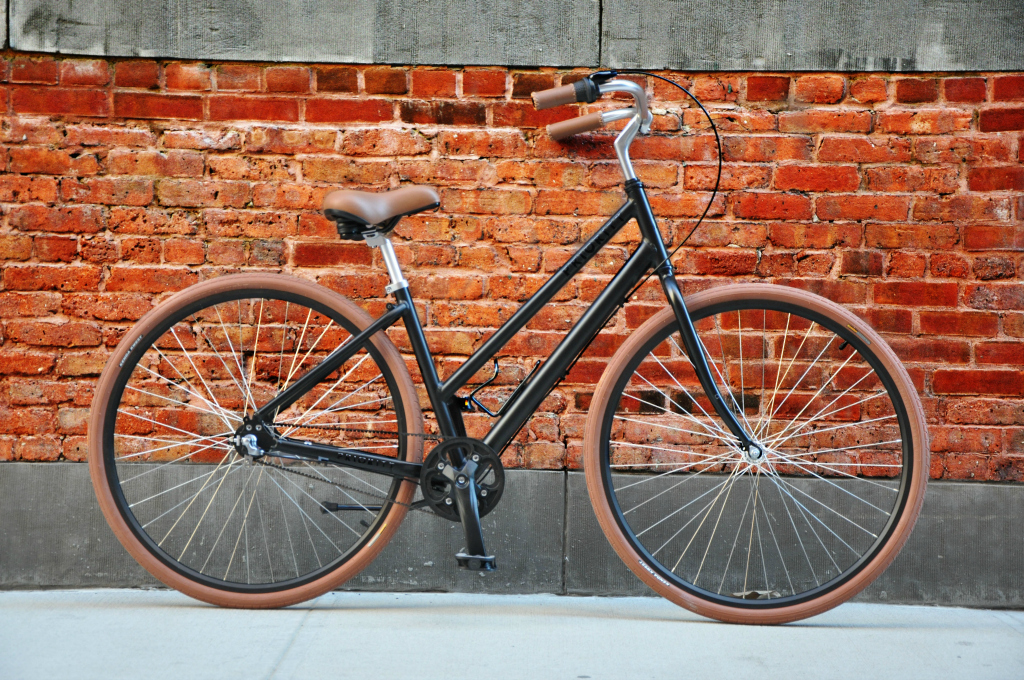 In August 2014, Dave Weiner put his city bike project to the test. Putting his fledgling company Priority Bicycles on the crowdfunding site Kickstarter would serve as a litmus test for his concept of a low maintenance, affordable bike. Would fly with today's urban cycling crowd? In two short weeks, he had his answer, to the tune of $556,286 pledged from 1,570 backers, surpassing his goal by more than 50 percent.
"The first 48 hours are times, I could tell you, that are highlights of my life, next to getting married and having a kid," said Weiner. "You have this dream and I had put a lot of effort into trying to explain it. When it was widely accepted, it was a great feeling. It was incredible."
Weiner, 35, came to the bicycle business from a successful career with software consulting firm, Cole Systems Associates, where he was the CEO of the firm's North American branch. But some of Weiner's earliest working experience was with bicycle industry database Bike-alog followed by a stint at Giant. So, he was itching to get back into the two-wheeled game.
The majority of people on Kickstarter preordered bicycles at a discounted price, in addition to some cash contributions from people who simply believed in what he was doing, said Weiner. Some might worry that overshooting projections by more than 50 percent could make follow-up difficult in the promised time frame, but Priority not only met their timelines, in most cases they actually exceeded them.
"I'm a supply chain guy, a logistics person," said Weiner. "I knew the plan was scaleable. The volume didn't scare me, it excited me. I knew we'd get it done."
Priority sold bikes in three batches, with promised delivery in December 2014 and then January and February of 2015, but Weiner had the internal goal of getting everything delivered by January 1. And that's exactly what he did, delivering 3,000 new Priority bicycles before last Christmas.
By using Kickstarter and getting so many preorders, Weiner said the company was able to keep costs down because they knew right away that they'd need 50 percent black bikes, 40 percent white, and 10 percent blue.
"We have such thin margins already," he explained. "With an affordable product like this, we can't have waste. We must be efficient."
There are a couple of big differences that set Priority apart from the current marketplace. These help them achieve their goal of creating a low maintenance, affordable bike that also manages to be stylish. One, the belt drive – a low maintenance alternative to a standard chain, which, according to Weiner, lasts three times longer than the standard. Also, the bike uses a coaster brake with gears that are internal to the rear hub.
"This bike can go 3,000 miles before needing a service," Weiner stated.
These features, combined with a stylish look, have obviously appealed to many people looking for an easy entry point into the cruiser or city bike category.
Next up for Priority are a couple of new models: one for kids and one for commuters. According to Weiner, a return to Kickstarter for the kids model is a distinct possibility.
"It's a really unique kids bike with a lot of cool features to it," he said. "And if you can fund your first production, why wouldn't you?"
---
Ron Johnson a Toronto-based writer, editor, and cycling aficionado. Currently, the editor of Post City Magazines, he writes on a wide variety of topics from theater and music to environmental issues and, of course, bicycles. @TheRonJohnson
Autumn Gear Guide
Find inspiration in our Gear Guide that will keep you out on your bike through wind or rain.
Download Now