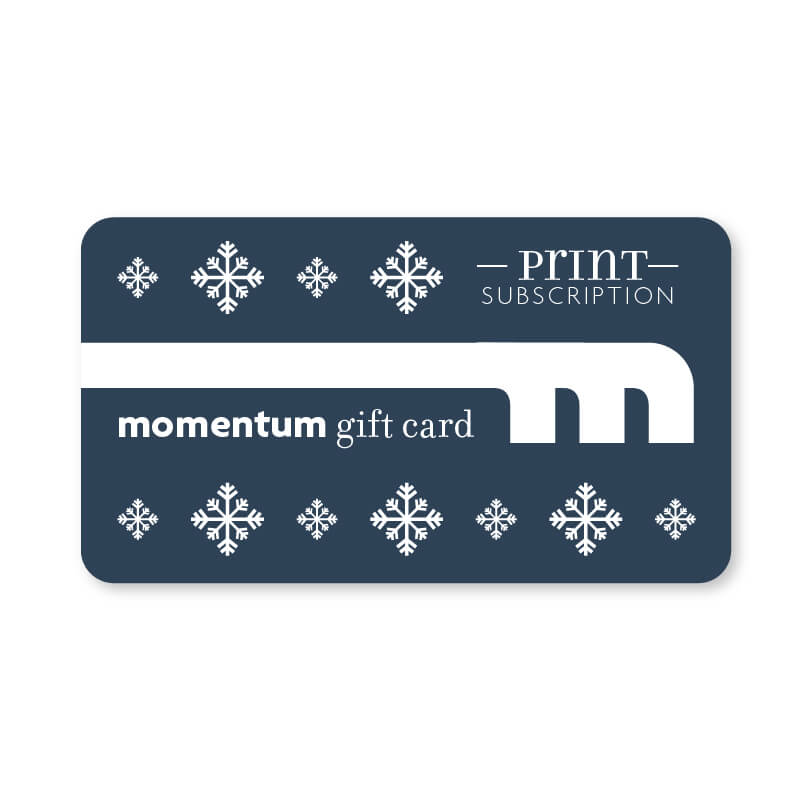 Gift a Print Subscription
Out of stock
Momentum Mag Gift Cards are convenient and simple to use. Whether your looking for a gift or just want to treat a friend a Premium Subscription to Momentum Mag is perfect for anyone who rides a bike.
Add this item to your cart and at checkout you can enter the recipients email and a personalized message or leave the space blank and forward the gift card to the lucky individual yourself. The recipient will receive a coupon code for the value of a Print Subscription ($11.97). The Momentum Mag Gift Card never expires.
Print Subscription Includes:
Spring and Autumn print editions of Momentum Mag, including our bi-annual gear guides
Email us at customerservice@momentummag.com with any questions you may have.