October 29, 2015
Saris Freedom Spare Tire 2-Bike Rack Review
We review the Saris Freedom, a 2-bike transport rack that attaches to any vehicle with a rear spare tire.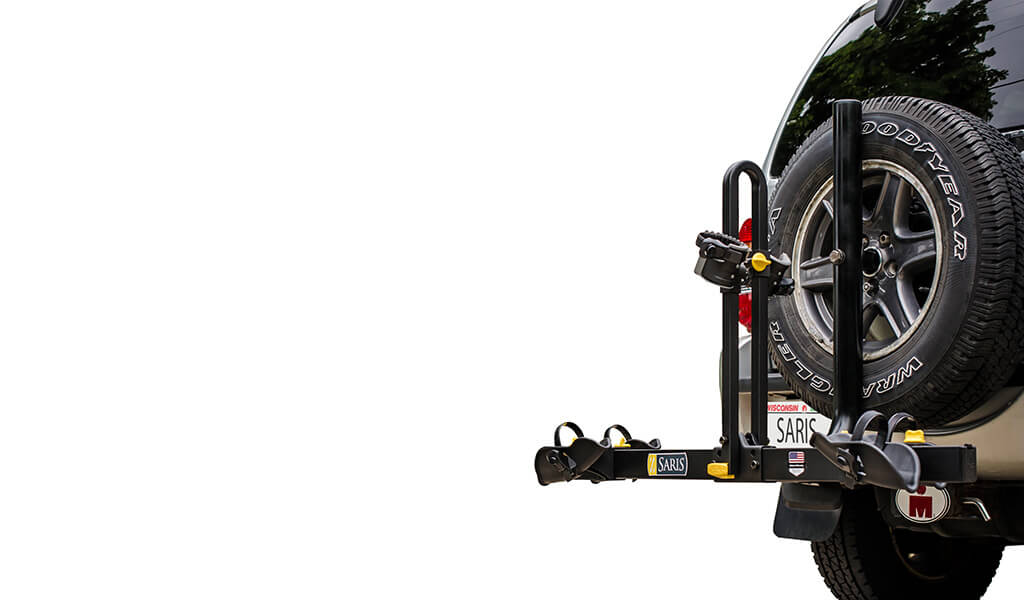 PRICE: $329.99USD
FIND IT AT: saris.com
The Saris Freedom Spare Tire rack uses the same tray style as the hitch-mount version (Freedom 2-Bike), with a universal fit to attach to almost any vehicle with a rear spare tire. Made in the USA with a lifetime warranty.
TELL YOUR FRIENDS
Regardless of whether you ride a cruiser, mixte, mountain or diamond frame, this rack will fit your bike (at up to 35 lbs/ bike). Tire width would be one consideration if you ride a fat tire bike, and length another if you ride tandem or longer wheel-base bikes. (Saris has fat tire trays available). Otherwise, this rack doesn't judge. As the bike wheels strap to tire wells in the tray, they are protected from the bottom up and the frame secured with an upright bar.
WISH LIST
While the upright arm folds down when not in use, the rack doesn't fold up on itself. Not a major problem, but you may forget it's there as it's not visible below your rear window.
SUMMARY
Easy to use, accepts almost all bike styles and very robust. Depending on your mounting needs, the Spare Tire performs as advertised and provides options for those without the want or need for a hitch on their vehicle.
The Saris Freedom is available in the Momentum Shop – learn more.
---
David Niddrie is Momentum Mag's Creative Director. @DavidNiddrie
Autumn Gear Guide
Find inspiration in our Gear Guide that will keep you out on your bike through wind or rain.
Download Now