January 28, 2015
When Schwinn Was King
A look back at the iconic brand that changed how Americans made and bought bicycles.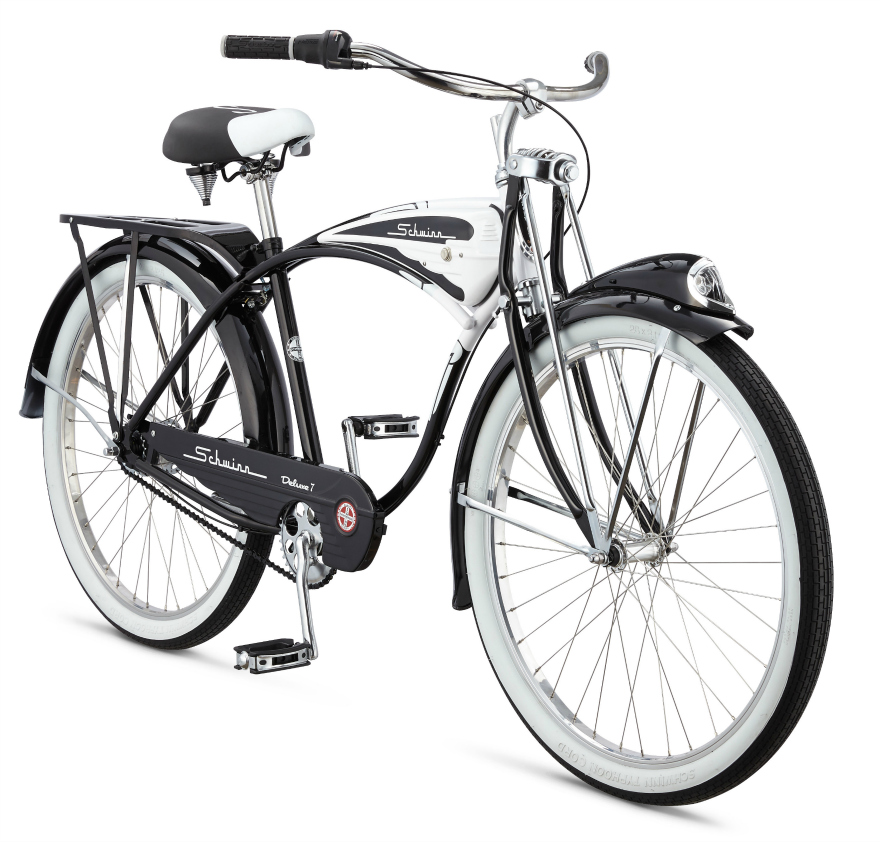 For several generations of American children there was no better bicycle than a Schwinn. The company, founded in 1895 by Adolph Arnold and Ignaz Schwinn as the Arnold, Schwinn & Company of Chicago, IL, would set the standard in both quality and innovation for the greater part of a century in North America's ever fluctuating bicycle market.
Ignaz Schwinn, whose name would one day become shorthand for any bicycle, arrived in America with a wealth of manufacturing knowledge from his years as a machinist's apprentice and migrant factory worker in Germany. Schwinn, according to the book No Hands: The Rise and Fall of the Schwinn Bicycle Company, an American Institution, set out to build products with the highest quality standard possible.
Between 1900 and 1930, Schwinn would produce approximately 45,000 bicycles per year in a market where both changing tastes and the Depression saw many manufacturers close up shop for good. Involvement in the motorcycle industry helped keep the company alive, but after the stock market crash, the company, now under the guidance of Ignaz' son Frank W., would once again turn its attention to bicycles.
Frank W.'s influence would ultimately shape bicycle manufacturing in America. He pushed American suppliers to create more durable parts, including the balloon tire, and in 1934 debuted the Schwinn Aero Cycle made with an attention to both aesthetics and quality unseen from bicycle manufacturers. The new high-end children's bicycle saw the Schwinn name become in high demand.
In 1941, Schwinn produced 346,000 bicycles and by 1950 one in four bicycles made in the US was a Schwinn. In 1949, the Black Phantom, a top of line bicycle with exquisite chrome detailing and a lifetime guarantee, was a must-have among children and was considered the Cadillac of bicycles.
Schwinn's influence also changed the way that bicycles were sold. Manufacturing bicycles to be sold under a department chain's name ended for Schwinn in 1948 and the company began selling on their brand's reputation. Cleaning house in distribution, the company pushed retailers to become family-friendly and respectable looking and offered incentives to sell Schwinn bicycles exclusively. The company also focused on leveraging advertising by including well-known stars in advertisements and famously marketing to children on Captain Kangaroo. While innovative, these business dealings brought about lawsuits that would plague the company for decades.
1963 saw the introduction of the iconic Sting-Ray model with ape-hanger handlebars and a banana seat. In a time when selling 10,000 of a particular bike was considered a success, the Sting-Ray sold 45,000 units in the first six months after its release. In 1972, Schwinn was making 6,000 bicycles a day with 2,000 workers in their Chicago plant and in 1974 an impressive 1.55 million Schwinns left the factory.
Success would prove to be fleeting for the company. While Schwinn had made moves into the adult bike market in the 1970s, due to an aging factory and management that was reluctant to embrace both the BMX and mountain biking trends, the brand fell behind and never regained its footing. In 1993 the Schwinn company was sold off and has since largely continued as a mass-market retailer offering.
All is not lost for the Schwinn name. The Schwinn Signature line, a collection of classically styled and new urban-focused bikes, will be available in independent bicycle retailers across the US and perhaps even rekindle the joys of bicycling in early Schwinn owners.
Autumn Gear Guide
Find inspiration in our Gear Guide that will keep you out on your bike through wind or rain.
Download Now