August 31, 2015
Subtle Bike Storage Solutions
Four great products for discreet and style-forward bike storage.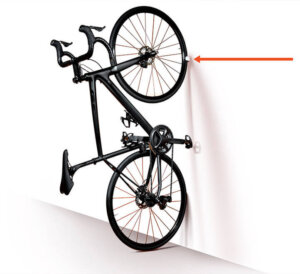 CLUG Bike Clip: $25.00
This tiny, little bike rack is a great space-saver. The CLUG comes in multiple sizes to accommodate your wheels, and in various colors to accommodate your style. The clip works with your floor to create an easy place to store your bike. You just simply click your bike's wheel into place, no balancing or hooks. And it's affordable!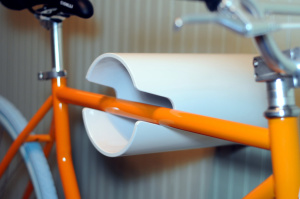 DoerFlerDesigns Wall bike Rack Hanging Display : $66.22
For the biker who wants something out of the box, DoerflerDesigns created a cylindrical hanging display. The bold, sleek hanging rack is made from white plastic and will hold bikes with handle bars up to 23" wide and frame tubes up to 1.75" in diameter (though the owner can adjust the specs if your bike has other needs). Moreover, while the rack will go with any room in white, the material can be painted over in any color you desire. Also great about this product: it doubles as storage for your small riding gear such as gloves or lights. Included are the two mounting hardware required for mounting to wood or drywall.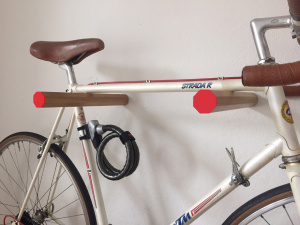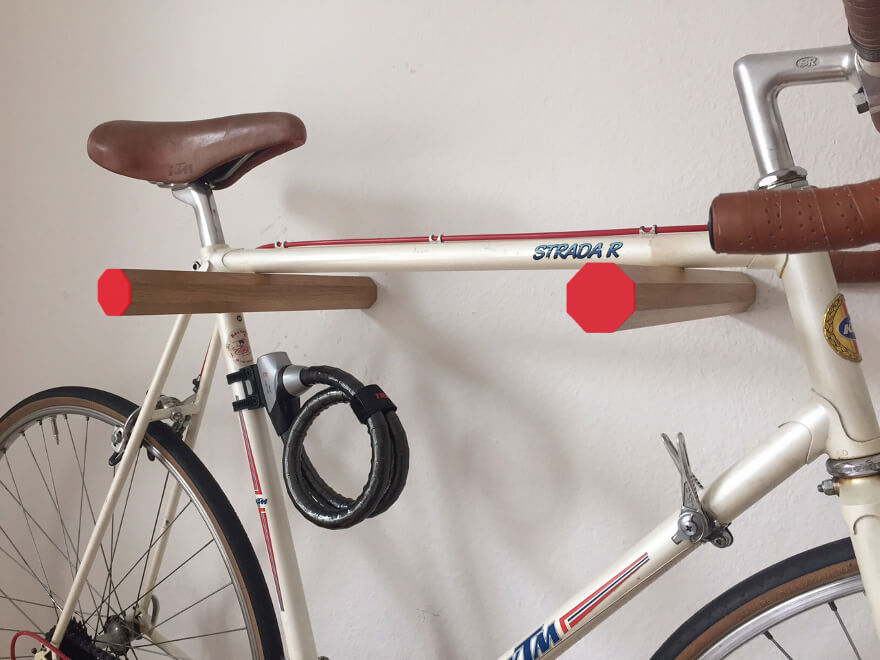 NaiveNoir Ashwood Bike Holders: $108.44
These minimalist bike holders are efficient while allowing you to display a little flare of your personal style. The hangers are suitable for strong walls and can be used with any shape of bike – all you need to do is find two support points on your bike from under which you will place the hangers. The front colored sides of the hangers are made out of polymer clay and come in a bunch of colors, brighter shades, and even some more subtle shades of woods to give your space a different feel.
WeAreChrome Fixa Multi-functional Wood Bike Shelf: $202.71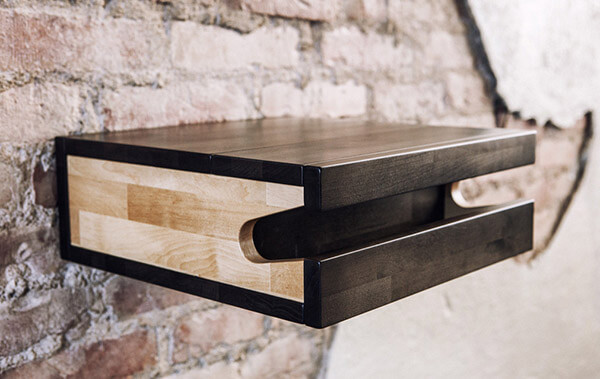 The Fixa is a clever, multi-use bike storage. The simple shelf design allows you to store your bike accessories or other possessions and allows you to store your bike easily. The Fixa is made from Birch wood and weighs 11.80 lbs (6.3 kg). The shelf back panel has an attached bracket and comes with a wall mount.
Autumn Gear Guide
Find inspiration in our Gear Guide that will keep you out on your bike through wind or rain.
Download Now