July 22, 2012
The Cargo Bike: A Vehicle That Will Change Your Life
Cargo bikes are becoming a quiet sensation in North America, transforming our ability to use bikes as our main mode of transportation.
I started using a cargo bike when my roommate let me borrow hers for some errands. I had been stuffing incongruous things: bread, hand-tools, potting soil, into a swollen backpack, acting as if it was bottomless. It wasn't, and the seams burst one day, my possessions erupting all over the street.
I started with short jaunts to the store to fetch feed for my chickens. Initially it was a little awkward. The thing felt as long as a canoe, and its center of gravity was low. Pushing off took some getting used to, but once I got my balance and figured out the gearing, I was fine. Since then, I've hauled away curbside furniture and carried plants from a local nursery, as well as trekking my roommate's daughter to the grocery store and back.
I've noticed that they're becoming more ubiquitous: I see longtails parked outside co-ops or with kids straddling the platform on the back. I sometimes get stuck behind a B-Line, an urban cargo bike delivery service, crossing the Hawthorne Bridge. I get coffee at a farmers market at the specially-designed mobile cafe-bike operated by Trailhead Roasters, which was custom designed by Portland bike-builder Metrofiets.
A New Transport Trend
Cargo bikes are becoming a quiet sensation in North America, transforming our ability to use bikes as our main mode of transportation.
Jay Townley, a bicycle industry analyst, is tracking this trend. He said that cargo bikes offer a wide variety of uses: from industries hauling loads, to individual entrepreneurs incorporating them into their businesses and people who use them for practical everyday purposes, such as transporting kids and groceries.
"They give you extra carrying capacity, whether for getting to the market, to daily chores or your kids to school," Townley said.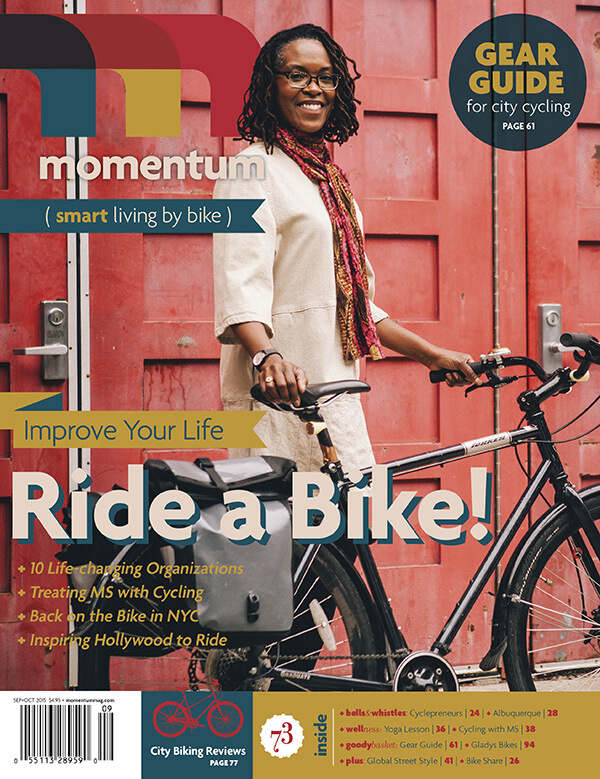 A cargo bike is any bike specifically designed to carry a load, be it small, large, heavy or light. Sometimes they can be as simple as a bike with a heavier-duty front rack, a smaller front wheel to reduce the center of gravity and a large range of lower gears to help the rider up hills. Other times it can be a custom built frame with built-in accessories, such as an electric motor, to suite the specific commercial or personal needs of the cyclist, such as transporting as much as 800 pounds (363 kilograms). Since their invention, cargo bikes have come to encompass a wide variety of styles and uses. And they're starting to pop up all across North America.
A Light Hauling History
Cargo bikes originated in Holland in the 19th century and were used by tradesmen looking to deliver their wares in an age before automobiles. Milkmen delivered milk with them. Bakers delivered bread. The most common type of cargo bike in Holland and Scandinavia was the bakfietsen (which translated from Dutch means "box bike"), which was typically a cargo trike with a box mounted on either the front or back, between two parallel wheels. Another style, the "Long John," which has an elongated frame and a box sitting low at the front of the bike, became ubiquitous in Europe and quickly grew in popularity elsewhere.
"Back in the early 1930s, the cargo bike ruled Denmark," said Hans Fogh, of Harry vs. Larry bikes in Copenhagen. "Every company had at least one cargo bike in service to solve company logistics. Two-wheeled Long Johns and three-wheeled cargo trikes were ridden by messengers called svajere. We like to say that the Danish welfare was built by cargo bikes."
At the same time in the UK, cargo bikes called "delibikes" or "butcher's bikes" were common. These delivery bikes were precursors to contemporary bike trucks, with a rack mounted to the frame and over the bike's smaller front wheel. In the United States, from 1939-1967 Schwinn produced what they called a "cycle truck" that would sell over 10,000 units a year at its peak during WWII. Worksman Cycles, that claims to be the oldest bicycle manufacturer in America, founded in 1898, built a small fleet of cargo bikes that were used by the post office for warehouse work, as well as the tricycles used by the Good Humor Ice Cream Company.
Although cargo bike use waned slightly with the introduction of the automobile, they continue to be used throughout the world today. In Asia and Africa, they still account for a large portion of the small goods transportation mix.
Why Cargo Bikes?
As urban density increases, the use of cars for individual transportation and hauling becomes more difficult. Popular sentiment among younger generations is moving away from cars and suburban life, with its attendant sprawl, so having a utilitarian vehicle like a cargo bike makes sense for young city-dwellers.
"What's driven the recent interest in the last decade is the new urban movement in the larger cities in the US," said Townley. "People in the US and around the world are moving into urban centers."
"The cargo bike sector is going to slowly grow," said Townley, adding that; however, "the urban market, overall, is going to grow."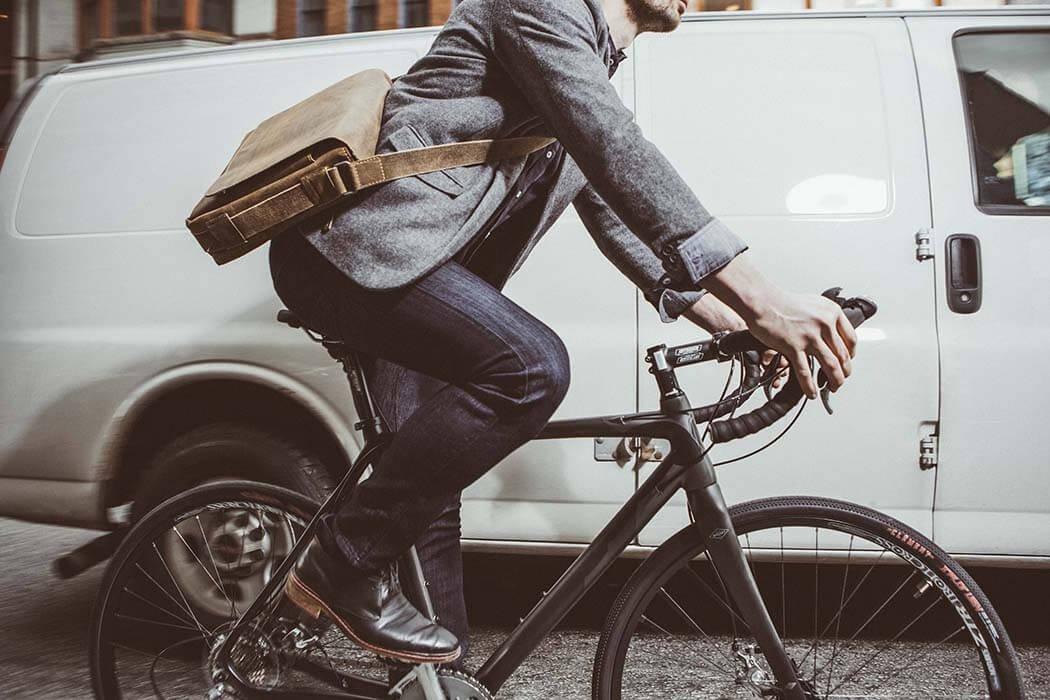 Nate Byerley of Xtracycle backs up this assertion. He said that, while bike sales have stagnated in the last 10 years, making it hard to discern significant trends, cities that invest heavily in bike-friendly infrastructure will stimulate a market with a renewed interest in cargo bikes.
"I would look to towns where (bike) infrastructure investment is high," Byerly said. "What are you seeing there? Tons of spandex-clad riders hitting the streets? No. More commuter bikes, useful bikes and cargo bikes? For sure."
The recent surge in popularity of the cargo bike for personal use in the US can be traced to Ross Evans of Xtracycle, makers of the FreeRadical frame extension kit. Evans came up with the prototype while working on bicycle-related development projects in Central America in the 1990s. The FreeRadical kit provides an extender for a chainstay and a long rack – mounted over the back wheel – for cargo. Xtracycle's "longtail" design has inspired the likes of larger bike manufacturers, such as Surly, Kona and now Trek to offer cargo-carrying utility bikes in their lineup of urban bicycles.
Fit for Everyone
Joseph Ahearne, of Ahearne Cycles, known for his North American Handmade Bike Show award winning designs, is currently designing what he calls a mid-tail, a model with an extended chainstay and a back platform that isn't as long as that of Surly's Big Dummy. He said that the popularity of cargo bikes has snowballed; with their increased use, other people are seeing that it's possible to haul things on a bike. Plus, better electric assist technology, such as eZee's electric bike motor, is making cargo biking more accessible.
"Not everyone is in good enough physical shape, or is willing, to haul stuff on their bikes. Electric assists really bump up the viability of cargo bike use," Ahearne said.
Portland's B-Line delivery service uses a large electric assist tricycle with a mounted delivery box to deliver goods in the city. It's the bike version of a sustainable, short-distance tractor-trailer. B-Line, according to its website, specializes in the "last mile" of the supply chain. They say their bikes can haul up to 800 pounds (363 kilograms) of cargo. They make 350 deliveries per week.
Others have gotten quite ambitious when it comes to what they choose to haul. Ahearne's website has a gallery of things being hauled on their Cycle Truck: a ceiling fan, a load of bricks, a toilet. Xtracycle's website shows a kid hauling his lemonade stand.
Chris Sanderson exemplifies cargo bike entrepreneurship, as well as an ability to haul. The Portland area contractor subverts the expectation that contractors have to ride around in massive trucks. On his Yuba Mundo, as well as a road bike and a Bikes at Work trailer, he hauls tools and supplies. The name of his business? Builder by Bike.
The idea of using a bike to move houses was skewered on the television show Portlandia, but if you have a lot of friends with cargo bikes and trailers, you can turn your move into a bike moving party. A fleet of Portlanders did just that in 2006, you can catch the video on YouTube (tinyurl.com/4r2u7m). Aside from boxes of kitchen supplies, bedsheets and chairs, they literally managed to move a couch.
According to the publishers of Momentum Mag, the real inspiring story is the growing number of families purchasing cargo bikes so they don't have to rely on cars to get around with their kids. This is why you see companies such as Babboe, Christiania, Civia, Gazelle, Madsen, Nihola, Yuba and Xtracycle market their cargo offerings directly to North American families.
Custom hand builders, such as Ahearne, ANT Bikes, Bilenky, Cetma, Metrofiets and SyCip, to name a few, play a significant role in bringing back traditional cargo designs and creating contemporary vehicles.
Will Kearins of Box Cycles said that consumers have concerns about rising gas prices and quality of life issues that come from a more car-centered existence. Cargo bikes go a long way towards alleviating those concerns.
"I think the real reason cargo bikes will start to take hold in cities across the country is because they are super-convenient and ridiculously fun to ride," Kearins said. "I start the day with a ride across the city, dropping my wife off at work and my son off at kindergarten. Both of them sit in the box of my cargo bike. It really can't be beat. We chat and laugh, talk about the day ahead, all without stress and while out in the fresh air."
---
Michael Klepfer lives in Portland, OR. He has borrowed numerous cargo bikes from indulgent friends and wants everyone to get good lights and wear a helmet.
Momentum Mag Shop
A curated shop with a distinctive mix of bike gear and clothing worthy of the urban rider.
Shop Now