January 15, 2016
The NiteRider Sentinel Rear Bike Light Review
The NiteRider Sentinel is a 2-watt LED, USB-rechargeable rear bike light.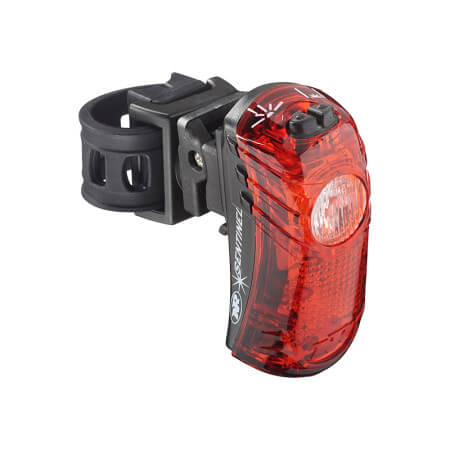 The NiteRider Sentinel 40 is an incredibly bright and easy to attach bike light. This light features a powerful 2 watt LED, 5 modes, and is USB rechargeable.
TELL YOUR FRIENDS
This light absolutely met my bike light needs and then some.  While perhaps not the most aesthetically pleasing, (there is a lot of plastic between the light and the mount you attach to your bike) the light more than gets the job done.  It is easy to attach anywhere on the bike with an adjustable strap. You can further rotate the light 360 degrees and vertically pivot the light once on the bike, providing full coverage. One of my biggest pet peeves is having 100 different cords to charge 100 different devices. Not a problem with the Sentinel as it charges with your average, everyday micro-USB cord should you happen to lose the one that comes with the light.
WISH LIST
The light comes with 5 modes, which include different levels of brightness, flashing and non-flashing modes, and laser lines.  The laser lines didn't add to my perception of safety and, I believe, are an unnecessary feature.  Drivers and cyclists don't know what to do with the laser lines and I received more than one unfavorable comment from fellow cyclists. However, it's very easy to not select the laser lines option.
IN SUMMARY
The NiteRider Sentinel is a very practical, easy-to-use and bright bike light that comes with me on my rides 24/7.
Autumn Gear Guide
Find inspiration in our Gear Guide that will keep you out on your bike through wind or rain.
Download Now