August 22, 2018
Thousand Epoch Helmet Line Review
You'll find yourself exploring more with the incredibly functionable and fashionable Epoch Helmet Line from Thousand.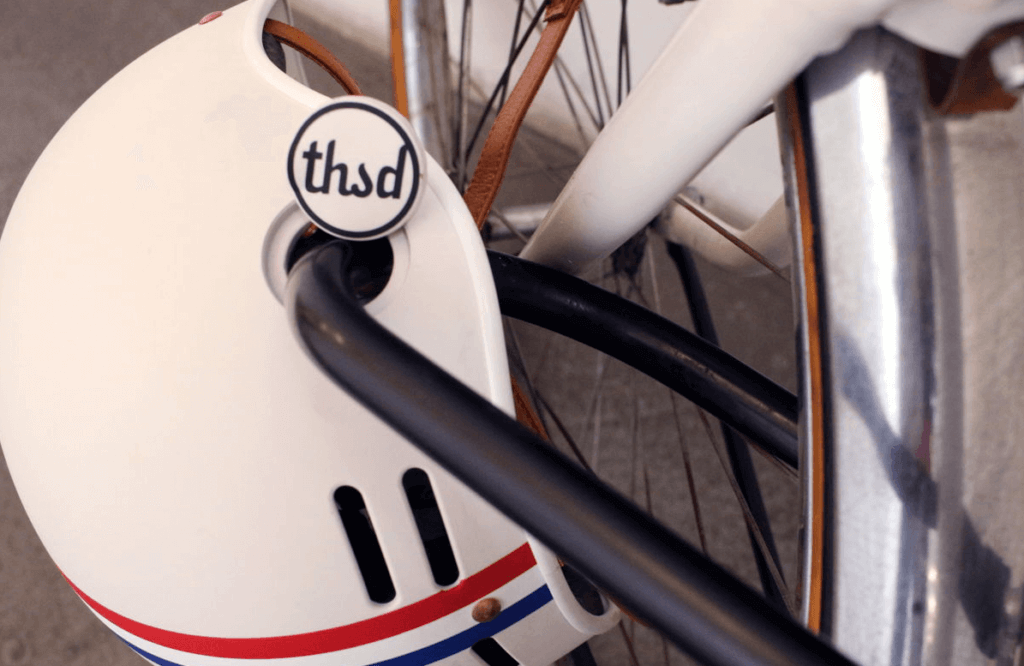 Find it on explorethousand.com
Price: $95.00 USD
Thousand Helmets; creators of classically-designed and innovative bicycle helmets, celebrated the company's second anniversary with the debut of the Epoch helmet line and we got to test one out! Made with distinct features that set it aside from traditional and bulky headgear, the clean, intuitive design and beautiful detailing of the helmet offer a minimalistic look for the modern urban explorer.
Tell Your Friends
This helmet is the perfect combination of safety and chic. When I got my cruiser, I wanted a helmet, but wasn't sure how or where to find a helmet that I didn't feel silly in and matched my personality and the vibe of my bike – until I came across the Thousand helmets. Their minimalistic design makes me actually want to put my helmet on and go for a bike ride. I've never had that before. I love the look and the company's story (in honour of a biking friend lost).
The vegan leather straps provide eco-friendly craftsmanship and a removable hole in the helmet means you can safely leave your helmet secured to your bike, they've thought of everything.
Wish List
I wish I had this helmet growing up!
An adjustment knob on the back would also be appreciated as I am use to dialling in the perfect fit. I ordered a size small and the helmet fit great so I really can't complain. Minor adjustments can be made by tightening the leather straps or by replacing the padding with the included thicker padding. Overall, the helmet is very comfortable and a perfect fit can be found – just requires slightly more work then simply turning a knob.
Ideal User 
The ideal user would be a casual rider who is looking to bike ride around town with a bit of flare.
Summary
If there is anyone out there who doesn't want to wear a helmet because it makes you look silly you don't have an excuse anymore.
In addition to being incredibly stylish the helmet was very comfortable. Fit me right out of the box. The vegan leather straps were easy to adjust and the a magnetic lock makes it easy to do up with one hand and avoid any painful pinches.
One of the coolest features is the PopLock so you can conveniently leave your helmet behind. I've always carried my helmet around town but I don't anymore. Especially because Thousand helmets are backed by their Helmet Thief Guarantee. Grabbing my morning coffee just got much easier now that I have both hands free.
The size small helmet only weighs 410g so it's much lighter than it looks. The seven vents helped to keep my cool but I ride at a casual cruising speed so someone who rides a bit more aggressively might find this helmet a bit warm.
As I mentioned above, I wish I had this helmet growing up, I feel confident and great wearing it. I'm a bit of a 'safety-bear', so having a safe AND good looking helmet is important to me. I would describe my riding style as casual cruising, when I ride I'm looking for fun and exercise. This Thousand helmet fits with my biking intentions very well. The colour scheme and leather detail work together great and make for a helmet I look forward to wearing. I can honestly say I thought I would never say that! Thank you Thousand for coming up with a design that is both functionable and fashionable and doing your part to reduce your environmental impact.
Autumn Gear Guide
Find inspiration in our Gear Guide that will keep you out on your bike through wind or rain.
Download Now