April 7, 2015
Yuba and Currie's Spicy New E-cargo Bike
The Spicy Curry is, according to Yuba Bicycles, "a powerful electric cargo bike designed to spice up American mobility – and enable car-free living."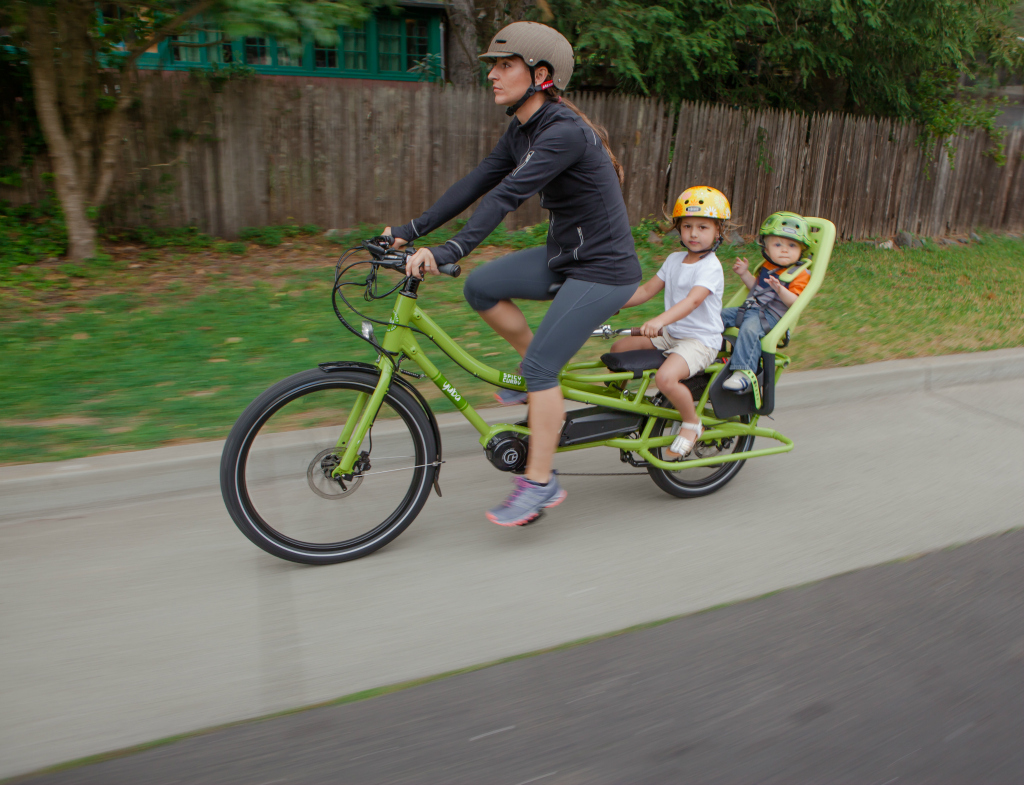 ---
This bike is part of our Bicycle Lending Library


---
Yuba Bicycles and Currie Technologies will launch the Spicy Curry officially in April, 2015 with delivery anticipated for early June. The Spicy Curry is, according to Yuba Bicycles, "a powerful electric cargo bike designed to spice up American mobility – and enable car-free living."
"The Spicy Curry is a smart transportation solution for families, tradesmen, entrepreneurs, and small business owners who want to ride more, drive less, live healthier and lower their carbon footprint," said Benjamin Sarrazin, founder and owner of Yuba Bicycles. "Shop for a week's worth of groceries. Pedal kids to school. Lug your tools to the jobsite. Deliver pizzas. We designed the Spicy Curry to be the most practical, safe and powerful cargo bike on the market for the widest range of people."
Perched above a 20" rear wheel is a strong rear rack that "is like the deck of a minivan or pickup truck that allows you to carry children, groceries, tools, packages, or any large object that normally requires a car." Additional power is provided by a high-torque mid-drive motor from Currie Tech that "provides more power than other e-bike drives on the market." The Currie Technologies Centerdrive TranzX M15 is an integrated mid-drive 350-watt electric motor paired with a 48-volt, 8.8 Amp-hour battery allowing users to power up hills when fully loaded.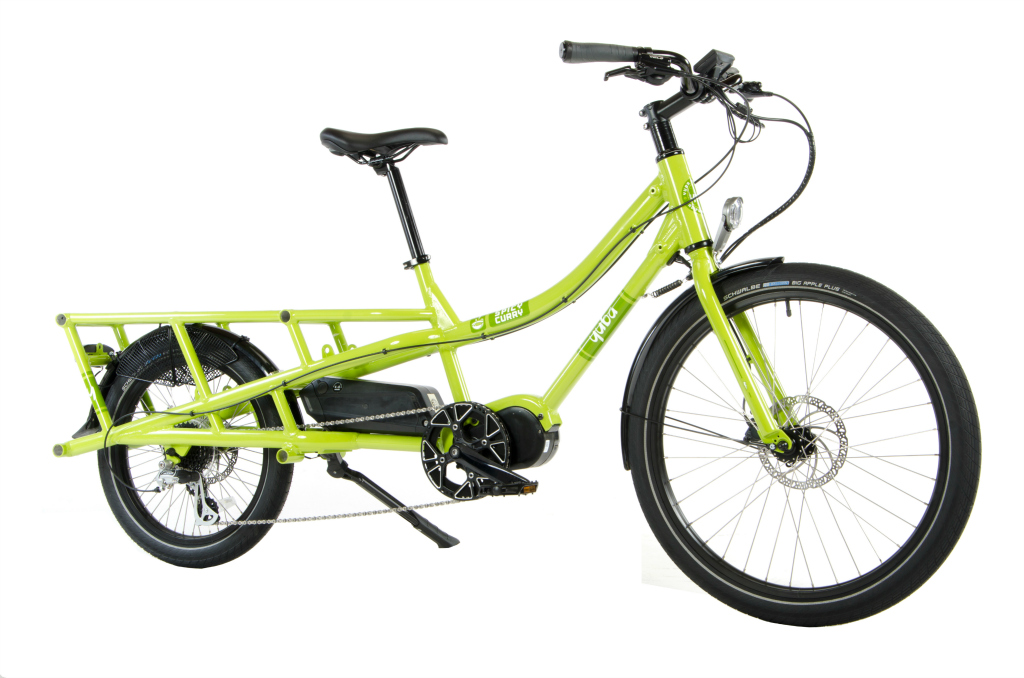 Other features of the Yuba Spicy Curry will include:
Plug-in cargo system with optional Truck Bed Add-On that creates a four-foot-square cargo area.
Integrated adapter to easily install or remove Yepp child seats. Two seats fit on the rear rack.
Secure your bike in seconds with a lock that inserts through the rear wheel and stows easily on the frame when riding.
Hydraulic disc brakes for stopping power.
Big Apple Schwalbe tires for grip, fenders, and LED lights for all-weather riding.
Chromoly fork, sturdy 1.5 inch steerer tube for dissipating the forces of acceleration and deceleration.
Low battery placement for better balance.
Lifetime frame warranty, two year warranty on electric components.
Optional Add-Ons include the Roots hand lever activated double kickstand.
The Spicy Curry will retail for $4,500.
"Yuba wants people to experience the cargo bike lifestyle as a joyful, adventurous, and fun experience," Sarrazin said. "The Spicy Curry is a hot bike for a cool planet."
Autumn Gear Guide
Find inspiration in our Gear Guide that will keep you out on your bike through wind or rain.
Download Now