About
Riding a bicycle is not just a sport, it's a lifestyle.
Our goal is to influence a shift in the transportation culture in North America from car-centricity to a balance of public transportation, appropriate car use, walking and bicycling, by showcasing riding a bike as a fun, smart, stylish and sexy way to get around. We are the only media company of its kind speaking to men, women, and families with content 100% dedicated to growing and enhancing cycling as a part of a lifestyle using an eco-friendly and fun form of transportation.
Our focus is on urban cycling lifestyle in North America from a global perspective and our positive and solutions-based editorial coverage includes style, urban travel, smart riding solutions, city and people profiles, family riding and gear. We are the tastemakers of a city bicycling lifestyle.
Riding a bicycle is fun! Come along with us for the ride.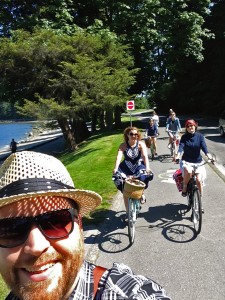 Get in touch!
Subscriptions & Customer Service:
customerservice@momentummag.com | 1-844-748-9323
Momentum Mag Mailing Address:
# 205 – 2055 Commercial Drive.
Vancouver, BC, V5N 0C7  Canada
(604)669-9850
contact(at)momentummag.com
CEO & Editor-in-Chief – Mia Kohout, mia(at)momentummag.com
COO & CFO – Tania Lo, tania(at)momentummag.com
Marketing & Product Specialist – Sam Cawkell, sam(at)momentummag.com
Creative Director – David Niddrie, david(at)momentummag.com
Online Editor – Hilary Angus, hilary(at)momentummag.com
Style Editor – Molly Millar, molly(at)momentummag.com
Brand Connector – Molly Millar, molly(at)momentummag.com
Operations Manager – Lindsey Wasserman, lindsey(at)momentummag.com
Print Edition Copy Editor – Tanya Paz, tanyapazzy(at)gmail.com