July 25, 2016
Blix Vika+ Foldable E-Bike Review
Blix Bikes is a California-based e-bike company inspired by their Swedish heritage. This little folder delivers on both form and function.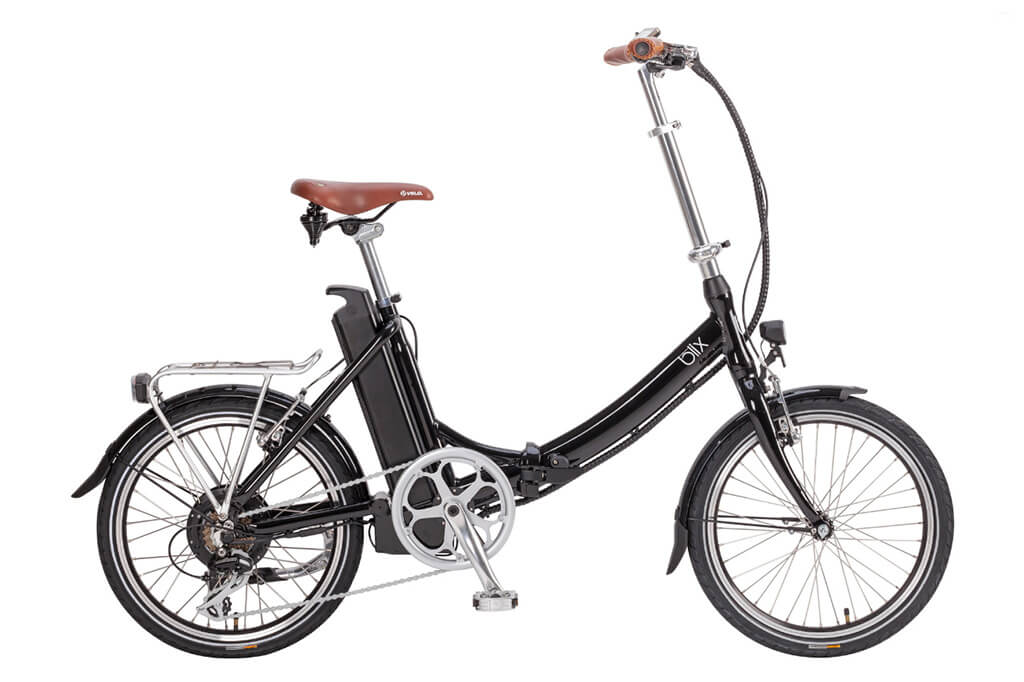 PRICE $ 1,650.00 USD
FIND IT AT  blixbike.com
The Vika+ is an upright folding electric bike. It comes with an alloy front fork and frame, 20" x 1.75", anti-puncture Kenda wheels, a Velo artificial leather, coil sprung saddle and foldable-seat post, Tektro V-Brakes, 7-Speed Shimano drivetrain with rear derailleur . Panasonic, lithium-Ion, 36V/11Ah battery, Auto Shut-Off charger, Bafang Brushless 350W rear motor, 5 different levels of pedal assist, and a throttle, integrated front and back LED Lights, ergonomic grips, kickstand, chain guard, and rear rack. Choose between Cream, British Racing Green and Black.
TELL YOUR FRIENDS The Vika + folding is beautiful without compromising on comfort or functionality. If ordering online, the bike ships 90% built. I planned an hour to put it together and convinced my husband to drop by with some tools, but as usual, he was late. Instead of waiting for him I put my independent personality on and opened the box, pulled the bike out and low and behold, the bike was built and ready to go in 15 mins. All I had to do was unfold it, pump the tires and put the pedals on. Blix ships the bike with all the tools you'll need to put it together. If you are a bike shop, consider how little time it takes to build this bike for your customers. The Velo foldable seat post is really cool, with a flip up lever so that you can pull the battery out without taking the seat post out of the frame.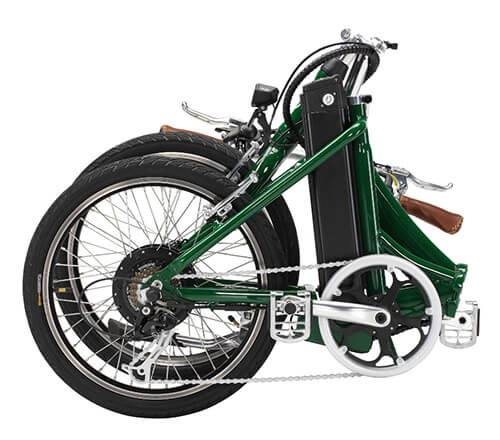 Blix estimates the Vika+ can last up to 35 miles (56 km) on a single charge. I rode 16 miles (26 km) after charging it to full (a process which took 3 hours), and still had two bars remaining on the battery reading when I got home. The 5 levels of pedal assist offer plenty of options for commuting in different terrain. I tended to keep it on the lowest level which was more than enough for mostly flat areas, making use of the throttle just to get started off of red lights. That said, in some very hilly parts of this city, level 5 was an absolute dream and I was able to zoom up the hills with little effort, the pedal assist feels very natural.
We had a few different friends of varying heights hop on the bike, and the Vika+ was able to adjust to comfortably fit riders from 5'1″ to 6′. The Vika+ is also surprisingly comfortable for a 20″ bike, its even weight distribution made riding over the bumps and cracks of the city streets feel much more stable than many folding bikes with the same wheel size, electric or not.
WISH LIST I wish electric folding bikes had more power without adding more weight. This bike is perfectly proportioned in terms of its weight distribution. Knowing that a more powerful battery would cause it to be heavier or less pretty, I understand why not…but can someone please make a super light and small super powerful battery? In terms of design, I would move the spot where the key goes into the battery to a spot further away from the crank. I left the key in there after charging the bike (which is not the intended method, but is an option on many e-bikes) and when I went for my first pedal stroke I bent the key. Luckily they come with 3 keys, and I just remembered not to leave the key in again.
SUMMARY  The Vika+ is the most beautiful electric folding bike currently available on the North American market. Easy to fold, with everything you need including lights, a rack, and kickstand. With this level of quality at the price point that Blix has set out, this bike is hard to beat. Those looking for a functional city bike that doesn't take up so much space, but also provides a the little boost you need to make those hills without breaking a sweat, this is the bike for you.
---
Tania Lo is the Co-Publisher of Momentum Mag, mother of two and Bikestylist for hire in Vancouver, BC @tania_lo
Autumn Gear Guide
Find inspiration in our Gear Guide that will keep you out on your bike through wind or rain.
Download Now