April 16, 2018
2018 Spring Gear Guide
Flip through the Spring Gear Guide and discover the latest products to get you excited for the riding season ahead!
Welcome to Momentum Mag's Annual Spring Gear Guide.
In collaboration with our advertising partners, we are pleased to bring you the latest and greatest bicycles and accessories for city riding. Flip through the guide and discover the latest cargo bike from Tern, stylish helmets from Thousand, alarm enabled locks from ABUS, multi-purpose lights Knog and so much more!
We wish you a safe, fun, and easy year of riding! Click on any of the products in the Spring Gear Guide to learn more.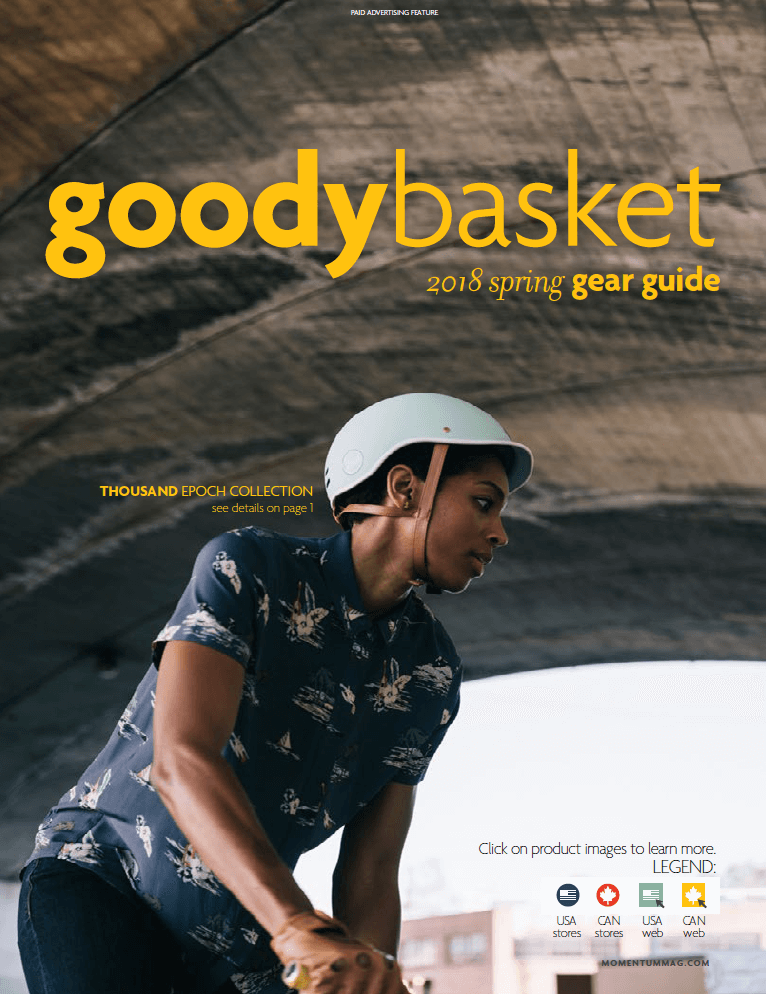 Autumn Gear Guide
Find inspiration in our Gear Guide that will keep you out on your bike through wind or rain.
Download Now