March 29, 2018
Join The 2nd Canadian National Bike Summit in Ottawa
We hope you will join us at the 2nd National Bike Summit in Ottawa on May 28th-29th, 2018!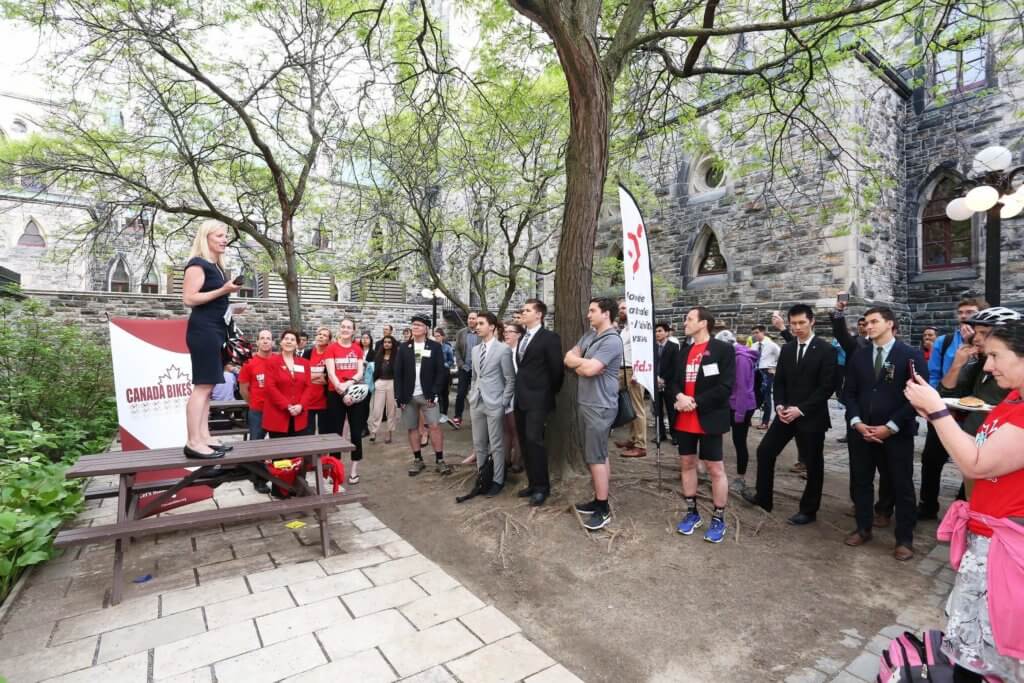 Building on the success of the 1st Canadian National Bike Summit, this event will bring together cycling and active transportation stakeholders from across the country, so that together, we can take tangible steps towards building a bike friendly Canada. The National Bike Summit is much more than a conference about bikes, it is a gathering of stakeholders and decision makers from across Canada. Learn and discuss the benefits of investing in accessible infrastructure to discover how to move the needle on cycling in your own community and how it easily (and affordably) fits in to federal, provincial and municipal goals on several fronts. The summit takes place in Ottawa on May 28th-29th 2018 and registration is now open!
Summit Objectives:
Demonstrate the need and importance of Federal leadership to advance everyday cycling in Canada
Mobilize cycling stakeholders to work together to achieve a bike and active transportation friendly Canada
Meet with Parliamentarians and elected officials from all levels of government and discuss cycling
View the summit agenda here.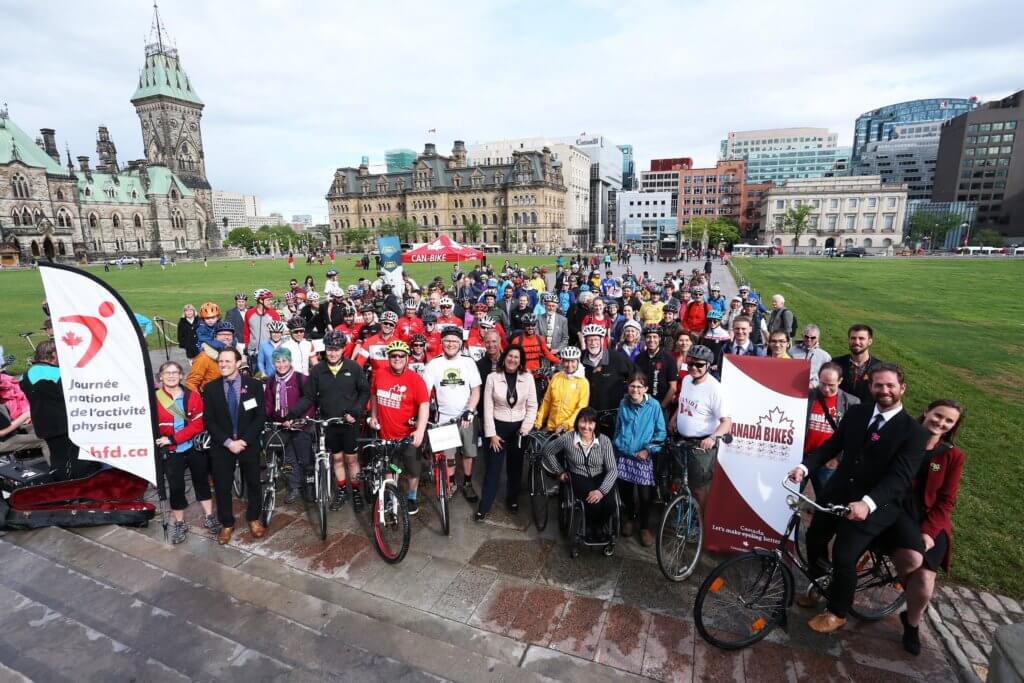 Who should attend?
Representatives of local and provincial cycling organizations
National stakeholders from allied sectors of health, sustainable mobility, environment, education, equity and more
Government – Municipal, Provincial, Federal departments and ministries representing Parks and Recreation, Health, Small Business, Tourism,
Sports, Environment, Transportation and Infrastructure
Industry – outdoor and sporting equipment, clothing, mobility, food and beverage , data collection, information technology, logistics and
financial institutions
Though leaders, academics and students on the cutting edge of sustainable urban mobility research
BONUS: Participants who register before April 15th will be included in a morning of meetings with Members of Parliament, Senators and other national representatives to move the bike-friendly agenda forward. Add your voice to the pan-Canadian call for safe, convenient, accessible cycling for all ages and abilities! Early bird pricing in effect to April 15th.
Add your voice to the call for federal vision and leadership. Registration is now open. Email us at events@canadabikes.org if you have any questions.
National Bike Summit Sponsorship packages are available.
Autumn Gear Guide
Find inspiration in our Gear Guide that will keep you out on your bike through wind or rain.
Download Now