August 24, 2015
Bicyclists of Baltimore Launches a Documentary Campaign
The Bicyclists of Baltimore documentary seeks to unite a divided community around a shared love of cycling.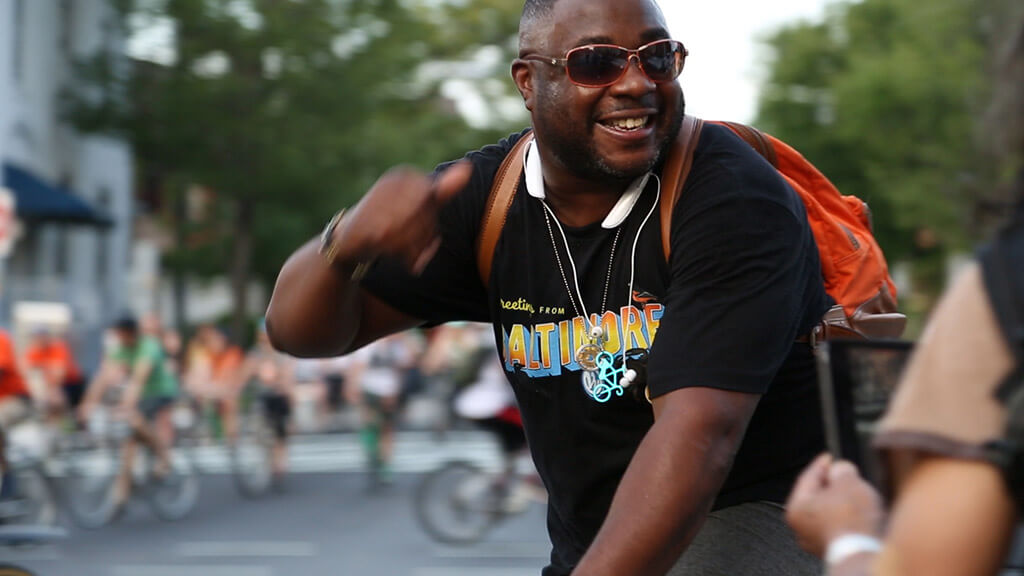 When Andy Dahl and Marissa O'Guinn created Bicyclists of Baltimore (B of B) in 2014, they wanted to highlight the diversity of bike riders in Maryland's largest city. Both artists, community activists and avid bicyclists, Dahl and O'Guinn saw in the bicycle the potential to unite the residents of a divided city.
"I think the perception is that cyclists or bicyclists in urban cities are primarily the urban affluent, generally white, and often male," explained Dahl. "Number one I don't think that's true, but number two I think our city and a lot of cities have suffered historical racism and segregation, and [[Bicyclists of Baltimore]] is a way to celebrate the diversity of people that are in our city and create a vehicle for them to tell their own stories."
Through photographs and interviews, Dahl and O'Guinn have been sharing the stories of Baltimore residents from all areas and all walks of life in the city over the past year. On the heels of the May 2015 uprising, when racial and socioeconomic tension in the city seemed to be at an all-time high, they felt the need to make an even greater contribution to the unification of the fractured community. They recently launched an IndieGogo campaign to help fund the production of a feature-length Bicyclists of Baltimore documentary.
Dahl explained that the purpose of the film, beyond highlighting the lives of Baltimore residents, is to seek a better understanding of the complex narrative of the city in hopes of strengthening the community. To tell not just the stories of individuals, but the stories of groups who have bonded over the bicycle and then find the ways in which those stories connect to each other.
The impact of the documentary on the community is already being felt, long before it has even finished being filmed. Dahl speaks of the friendships that have been formed throughout the last year of undertaking the Bicyclists of Baltimore project, both between he and O'Guinn and the people they're working with, but also amongst the community at large. He speaks of one group of guys who grew up in West Baltimore who, as teenagers, would meet up on Sundays in Druid Hill Park. Now twenty years later, they still make time to meet up once a year in the park for an annual cookout. This year, they invited everybody who had ever been featured in Bicyclists of Baltimore to the cookout, opening their arms and their friendship to a group of people who, only a year ago, were total strangers.
Dahl and O'Guinn follow the lives of bicyclists from all corners of Baltimore, exploring how the increase in cycling helps to shape the city as a whole and strengthens a community fractured by years of racial and economic segregation. "Everybody has been receptive to it and excited about it in different ways," said Dahl. "Everybody from youth that like to tell their stories and to be heard for once, to adults that have never thought of themselves as having a story to tell that anybody would want to publish."
The bicycle, as human-powered vehicle, is not only an affordable and equitable transportation option but an agent of personal freedom and that transcends barriers, both physical and social. "We're physically bringing people together through the vehicle of the bicycle," said Dahl. "And the bicycle kind of exists as a literal vehicle obviously but also a connection between people, it's a kind of catalyst to build bridges."
---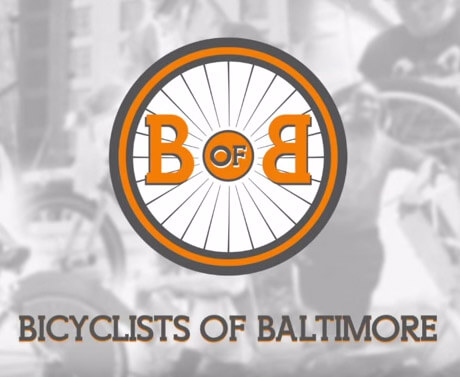 Dahl and O'Guinn are seeking contributions to the IndieGogo campaign to transform the Bicyclists of Baltimore social media project into a feature-length documentary. Your contributions will help fund production equipment, post-production costs and editing, color correction, original music composition and sound design in order to make this inspiring project the best it can be. Please share widely!
Autumn Gear Guide
Find inspiration in our Gear Guide that will keep you out on your bike through wind or rain.
Download Now