August 6, 2015
Pascal Campion's Beautiful Bicycle-based Art
Visual artist Pascal Campion frequently incorporates bicycles into his artwork.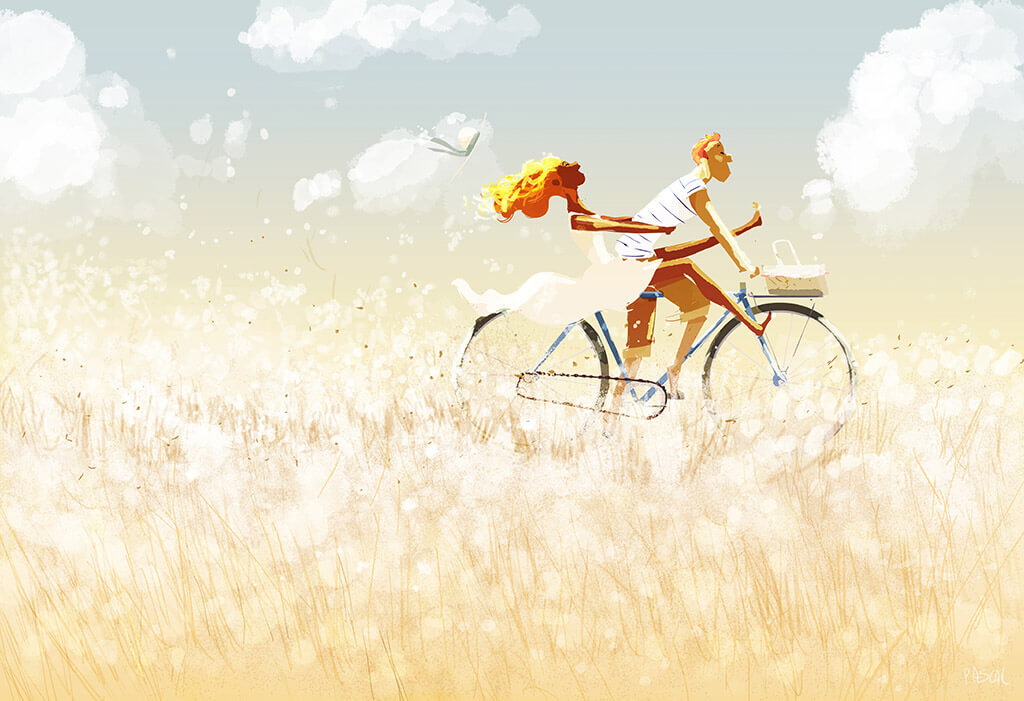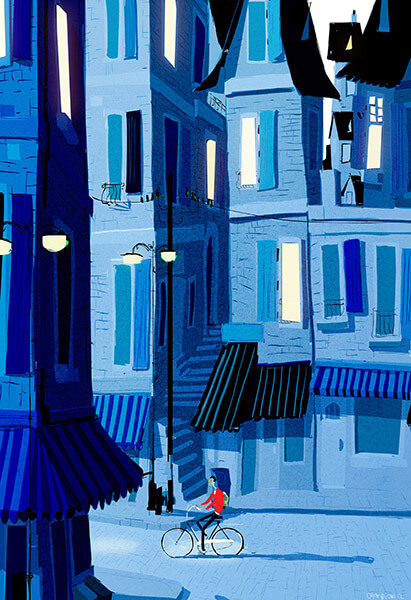 "I ride a bicycle every day. As far back as I can remember I've always been riding bikes of one kind or another. It's such a normal part of my life that it just naturally popped up in my artwork." As a visual and story developer for animated movies, children's books, book covers, and animations (in addition to many other things), Pascal Campion often incorporates bicycles as part of his artwork simply because he still rides all the time and loves it. Now living in Los Angeles, CA, Campion continues to ride and incorporate his experiences into his illustrations.
"I love riding very early in the morning when the traffic is very light and I can see the sun coming up," said Campion. "There is a freshness to the air that makes me feel like I'm capable of flying. I also like to ride when the sun is about to set. There is something magical to me about climbing the hills in the city when the colors become all golden."
---
Pascal Campion's full collection can be viewed at pascalcampion.com.
Autumn Gear Guide
Find inspiration in our Gear Guide that will keep you out on your bike through wind or rain.
Download Now