July 2, 2015
Planet Bike Grasshopper Fenders Review
The Grasshopper bamboo fenders are lightweight, aesthetically pleasing bicycle fenders.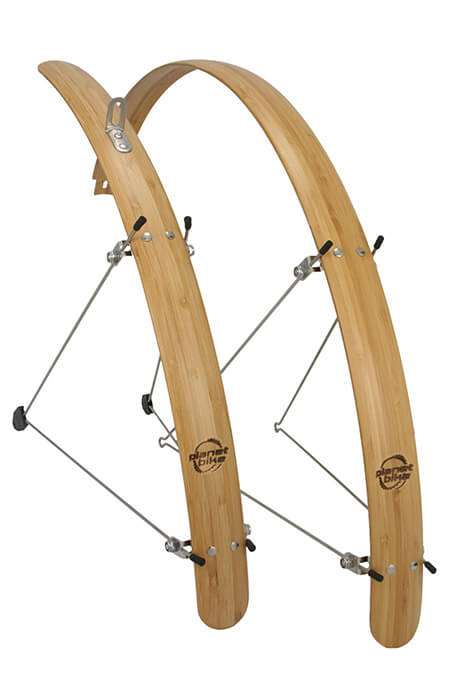 PRICE $134.99
FIND IT AT planetbike.com
The Planet Bike Grasshopper fenders are 3-ply Bamboo laminate fenders made of sustainable, fast-growing Moso Bamboo. They have stainless steel hardware and are disc brake compatible. They fit tires up to 27″ x 1 1/4″ or 700c x 35mm.
TELL YOUR FRIENDS
The Planet Bike Grasshopper fenders are an aesthetically-pleasing, high-quality bicycle fender. They look great, are lightweight and easy-to-install, and most importantly, they work. I get a lot of compliments riding around town with these beauties!
WISH LIST
Very little! Light, easy, and functional is exactly what you'd hope for in a bike fender.
SUMMARY
The Planet Bike Grasshopper Fenders are a beautiful and functional bicycle fender for city commuters looking to make all of their accessories fit a particular aesthetic.
Autumn Gear Guide
Find inspiration in our Gear Guide that will keep you out on your bike through wind or rain.
Download Now