July 2, 2015
Soma Fabrications Buena Vista Mixte Frame Review
The Soma Buena Vista Mixte frame is a steel frame with sport touring geometry that can be customized for city biking.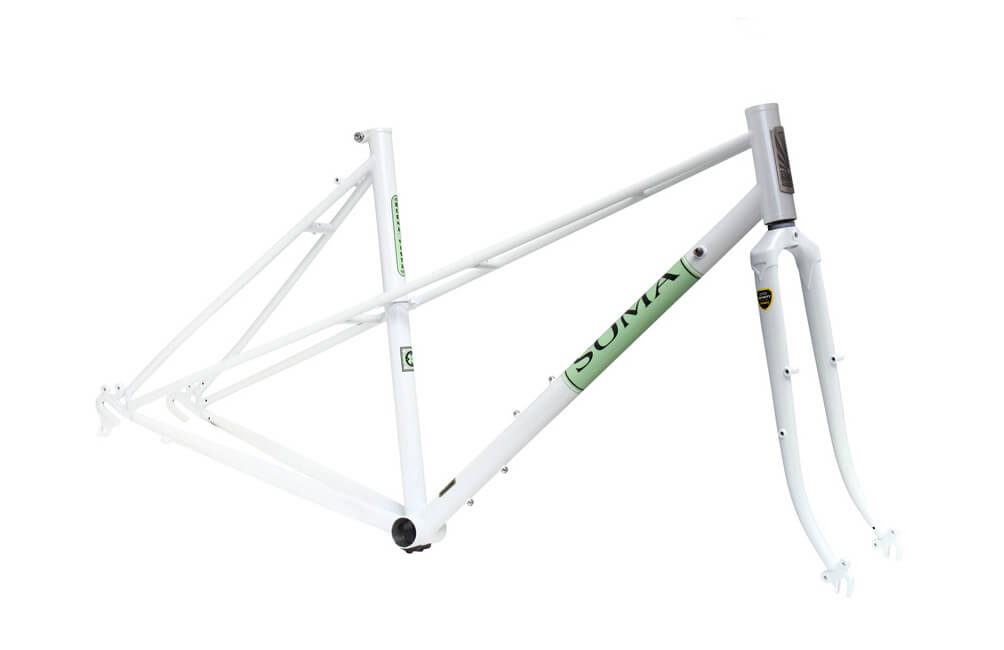 PRICE $499.99 USD
FIND IT AT somafab.com
The Soma Buena Vista's steel frame is outfitted with mounts for fenders and racks and features a sport touring geometry that can be as comfortable on short daily trips as it is on longer rides. It is available in 42, 50, 54, 58, and 62 cm frame sizes, in Pearl White or Old Gold.
TELL YOUR FRIENDS
I love it! The Buena Vista is light and versatile – it can be built into a touring bike, commuter, you name it. It's easy to mount and dismount, and has all the necessary frame mounts. The steel frame is built to last.
WISH LIST
More color options would be nice.
SUMMARY
The Buena Vista is an excellent, high-quality mixte frame. It would be a great buy for anybody looking to have one bike for multiple purposes.
Autumn Gear Guide
Find inspiration in our Gear Guide that will keep you out on your bike through wind or rain.
Download Now