March 26, 2018
Two Wheel Gear Convertible Bike Briefcase Review
The Convertible Bike Briefcase is a highly organizational briefcase pannier aimed at office commuters and digital nomads.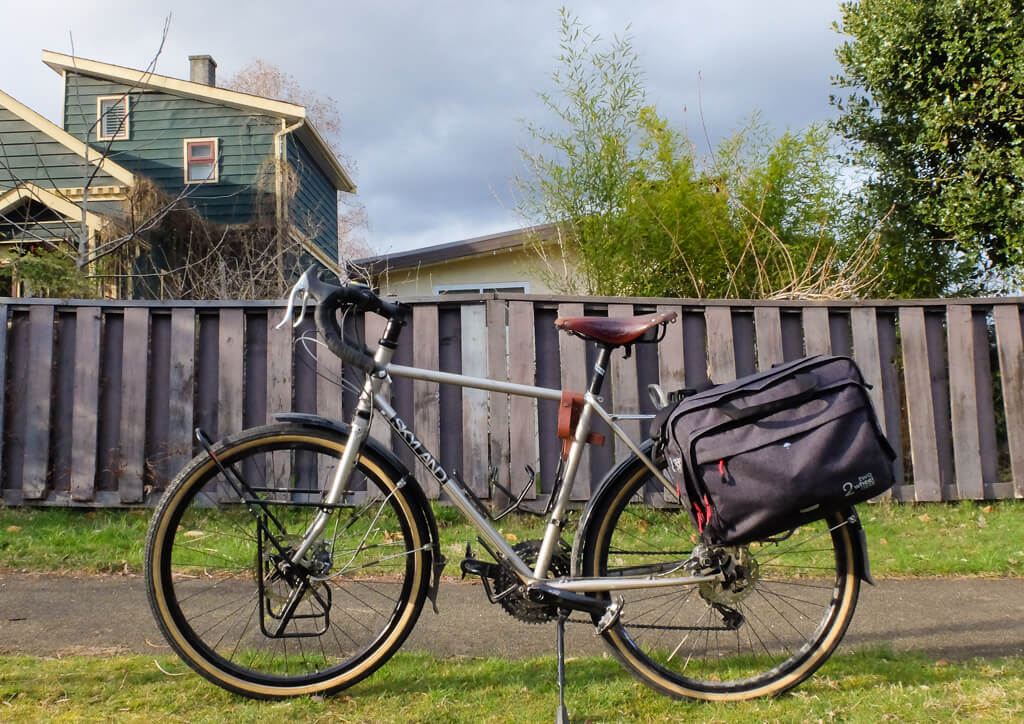 Find it on Kickstarter
Price: $149.00 CAD
We took a sneak peak at Two Wheel Gear's Convertible Bike Briefcase, an innovative urban-focused pannier currently in its Kickstarter phase. The Bike Briefcase is aimed at office commuters and digital nomads, playing multiple roles as a pannier, a shoulder bag, a hand-carried briefcase, and carry-on luggage.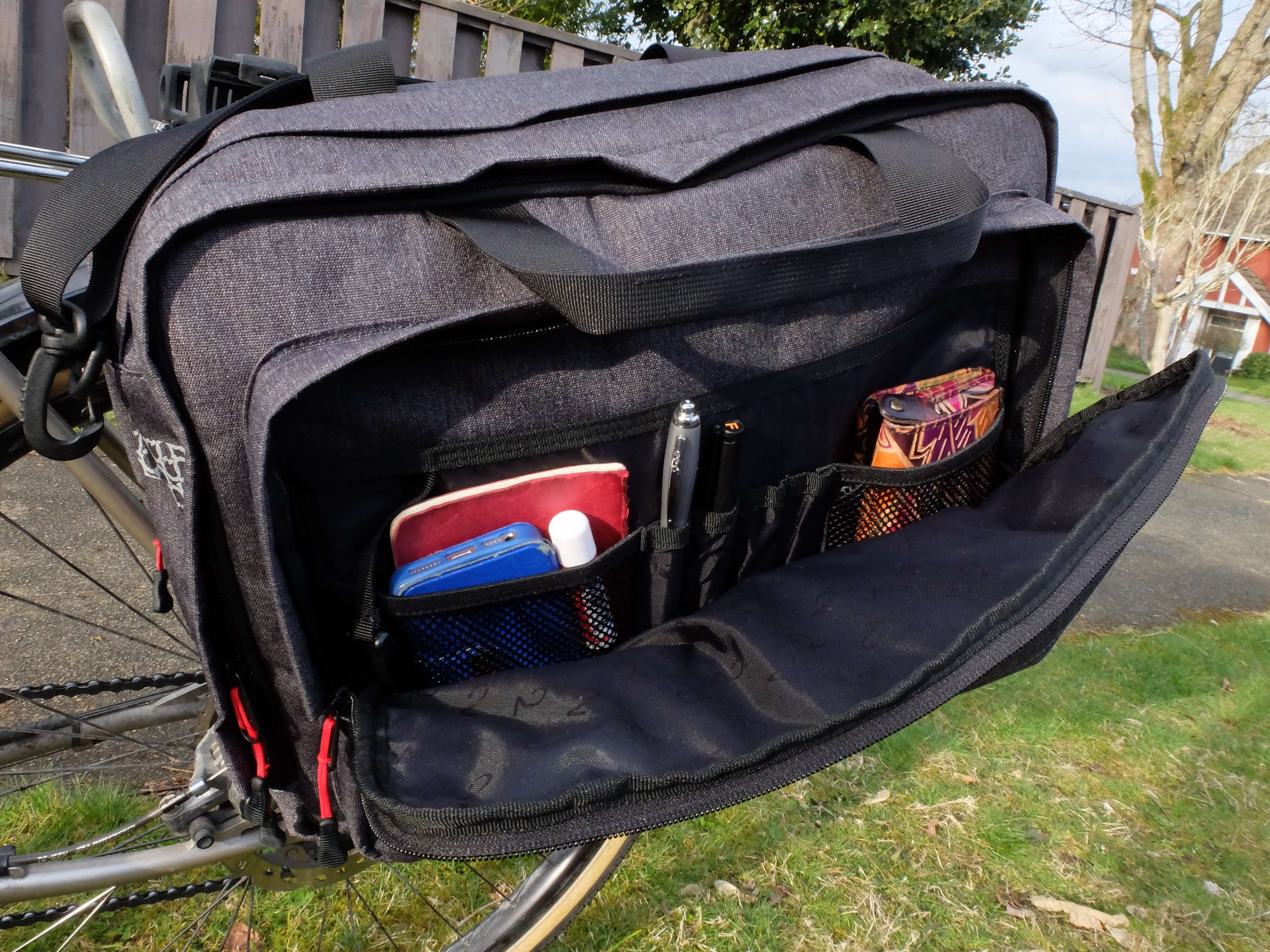 Tell Your Friends
This is hands-down the most zipper-heavy office pannier I've ever encountered, and being a bit of a pocket enthusiast, I was super excited to see all the organizational capacity this bag has. The main compartment has an easy-access padded laptop compartment with mesh pockets for cords and whatnot on the outside, as well as a zippered mesh pocket adjacent to it. I was able to fit my laptop and DSLR camera with their respective chargers and extras in there, with plenty of room to spare. The padding and durable structure of the bag made me feel comfortable having both the camera and laptop in there outside of their usual cases.
The next compartment over has yet more organization, with another zippered pocket and a velcro sleeve to toss a book or a file folder into. Then moving forward you have your "small items" organization, where I tucked my wallet, phone, pens, smaller notepad, etc. And then finally there's a simple zippered exterior pocket, containing the rain cover, where you could throw bicycle lights or granola bar wrappers that you forget to remove for three weeks. The pocket-happy design of this bag is where it really wins in my mind, because it adds versatility – the bag makes just as much sense as carry-on luggage than it does as a pannier.  There's nothing worse than scrambling for your passport and various papers while working your way through airports, so the organization involved in this pannier really makes it stand out against any other bag in the bicycle-focused market.
The attachment system is also amazing, especially for a short lady like myself who rides a small bike, and consequently frequently hits my heels on my panniers. The diagonal attachment system lifts the bag off your heels, while the structure of the bag ensures your items still don't slide around on the angle. To convert it to a pannier from a briefcase, there's a fabric cover to unzip which reveals the clips. Some people might find this step tiresome, but I found it great to be able to fully conceal the clips when you're off bike, and then you can't feel them at all when you're carrying it as a shoulder bag.
Wish List
The zippers were a little tight around the corners when the bag was brand new, although they did loosen up over time. But the first few days were a bit annoying, you basically just get stuck at the corner, like a brief mid-zipping pause.
Then there's no designated place to put the shoulder strap when you're biking, although this is basically a problem with all shoulder strap panniers. I solved it by just tucking the strap into the folded down cover at the back, which worked well. The bottom strap for the pannier requires you to reach under your rack to clip it up. I never did this once because it seems like a pain, but the top clips feel secure enough that I wasn't worried. However, if you're very prone to worry or you're planning on going mountain biking with your laptop, note that you do have to reach under to fully secure the bag.
Then finally the bag is not waterproof. Although it is highly water resistant and I felt comfortable biking through a light rain with my electronics inside, you have to put on the included waterproof cover for a heavy rain.
Summary
All in all this is a hugely impressive bag which offers much more organization than any other bicycle bag I've come across. It's a very thoughtful design with the right features to appeal to the young creative class, or anyone who needs to zip around on a bike while carrying their entire office.
While it's more typically masculine in its aesthetics, the design is subtle enough that I didn't feel like I was ruining my outfit by trucking around with a "man" bag.
The price point is right where it needs to be, and I'd definitely recommend it for anyone who's work life is on the move and multi-modal.
Autumn Gear Guide
Find inspiration in our Gear Guide that will keep you out on your bike through wind or rain.
Download Now