August 18, 2016
Dahon EEZZ D3 Folding Bike Review
A high-quality bicycle in a tiny package.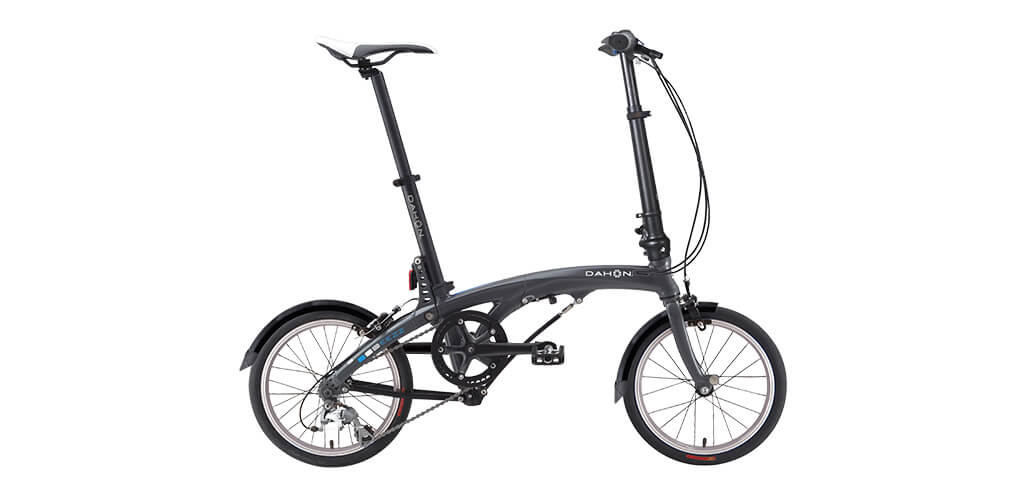 PRICE $1,099 USD
FIND IT AT dahon.com
TELL YOUR FRIENDS
The EEZZ is a speedy little ride that gets you where you need to go comfortably with little fuss. As advertised, it folds quickly and easily, the latches are intuitive and it folds down to a very small package, making it a great choice for condo dwellers or the office. But beyond its folding capabilities, the EEZZ is an all-around great bike for urban commutes. It's lightweight and comfortable to ride, with an upright riding position. The adjustable handlebar stem offers multiple riding postures and also enables the bike to be shared between multiple people of varying sizes. Since it folds away so tidily, I kept it under my desk and on more than one occasion lent it out to coworkers or visiting colleagues to run errands during the day, easily able to adjust it to suit different riders' needs.
The 3-speed Shimano drivetrain, a 2016 update from the original singlespeed EEZZ, is a fantastic upgrade. At its highest gear, you can get some serious speed up, the bike rides surprisingly quickly for a 16 incher. Then the lowest gear is all you need for even some of Vancouver's steepest hills, since at only 21.4 lbs (9.7 kg) it isn't a lot of weight to push up the hill. The compact derailleur and micro shifter don't add a significant amount of weight to the bike, but the benefit you get from having gears makes all the difference and for a bike of this size, 3 is more than enough.
For such a compact package, this bike really delivers on performance. I had a few folding bike naysayers get on it and even they had to admit it it's a great ride, quick and comfortable. Dahon went all in the components and the result is a machine that simply works.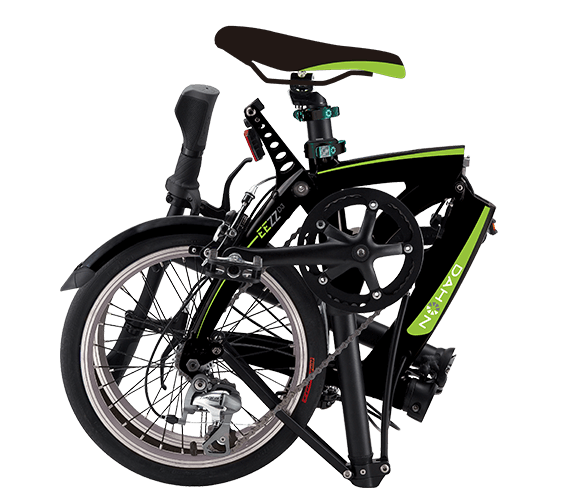 WISH LIST
The stock saddle was not super comfortable, but that could have something to do with the fact that I'm used to sitting on a nice wide Brooks B66 I've been breaking in for years. Either way, I ended up swapping it out after a few rides. Dahon does offer a rear rack for 16″ wheels and I wish this came stock with the bike, but the fenders are a nice touch.
While it's hard to disagree with Gunmetal and black as frame colors (they go with everything!), it might be nice to see another color option or two in future models.
SUMMARY
The EEZZ D3 is a high-quality folder in the "very small" category, coming in at a reasonable price. If you're main preoccupation is finding a bike that fits under your desk or tucks away next to the couch, but you don't want to sacrifice on riding quality, this is the bike for you. It's a perfect bike for quick commutes in high-density cities, or as a travelling bike for those who take frequent road trips or flights to other cities and want their own bike upon arrival. It's simple, intuitive, and a ton of fun to whip around on.
Autumn Gear Guide
Find inspiration in our Gear Guide that will keep you out on your bike through wind or rain.
Download Now