May 5, 2015
Durban Bikes' Brazilian Folders Roll Out in the US
The Brazilian industry leader is making is making significant inroads into the US market.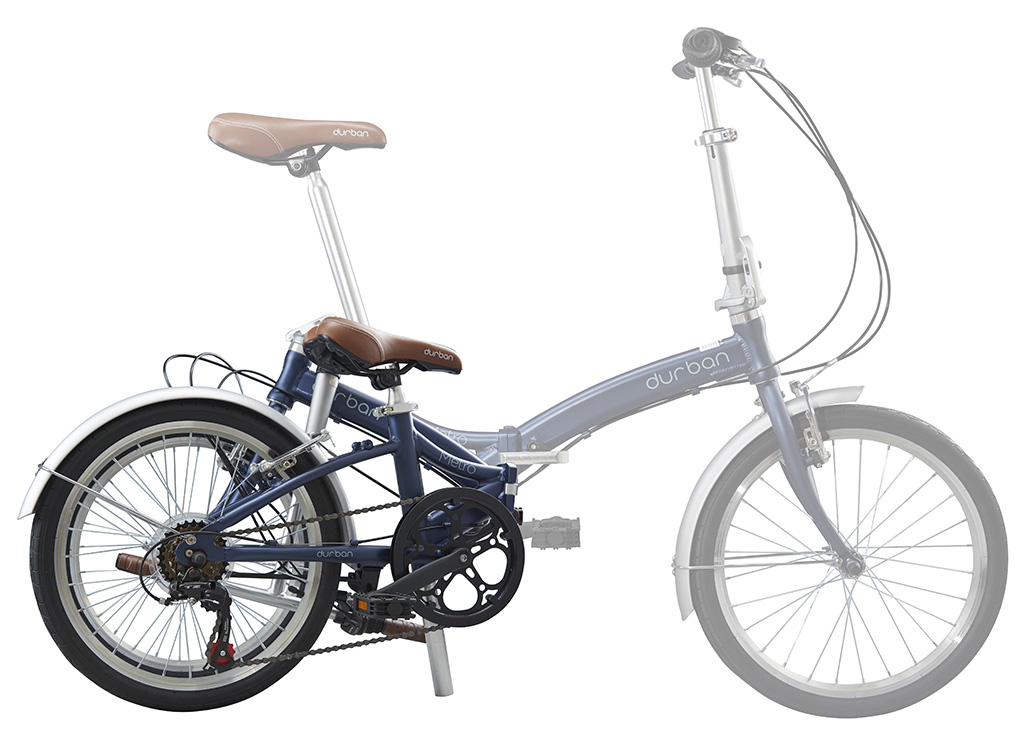 Brazilian folding bike company Durban Bikes recently announced their entrance into the US market through distribution deals with retail giants Target and Sports Authority. Although the bikes have been available to US and Canadian customers through Durban's website since 2014, the distribution deals mark significant inroads for Durban into one of the fastest-growing segments of the US bike market.
"It's incredible how they've been received here," said Jessica Runck, the Director of Business Operations for Durban Bikes. "We weren't expecting such immediate growth and it's been wonderful."
The company is already recognized as a leader in the South American folding bike market due to their focus on designing stylish, technically innovative bikes at an affordable price point. The bikes range from $249.99 to $1,499 USD and are available in a wider range of bike styles than is typically expected of a folding bike.
"We range from a more commuter bike that has smaller wheels and a smaller frame, to a bike that has shocks and 7 speeds that might be good for riding on gravel and going up hills," said Runck. "Then we have bikes for commuting on the beach, or if your more interested in the style or how your bike looks, which is a lot of urban dwellers main focus, then we have a bike for that too."
Target is carrying all models and all colors on Target.com, where Durban Bikes is also the featured folding bike brand for National Bike Month. Sports Authority is carrying Durban Bikes in brick and mortar retailers around the US, but for now is only carrying the Bay 6 and Bay Pro models.
While Runck acknowledged that Durban was both surprised and excited by the reception they received from these large retailers, she said the company is looking toward distribution and partnerships in smaller bike shops as well. "We believe that bike shops are very important to the culture of biking," she said. "And we are really excited to explore these opportunities."
Although folding bikes were initially slow to catch on in North American markets, a growing trend towards sustainability and urbanization is seeing the environmentally-friendly, space-saving commuters finally start to pick up steam. Durban Bikes are collapsible in 15 seconds, making them a no-nonsense transportation option than can easily be brought on public transit, stored under your desk or tucked away in the limited space of small urban apartments.
While some people may have concerns about the aesthetics or structural integrity of folding bikes, Runck believes those concerns will fade and potential riders will realize that folding bikes can be just as stylish, strong, and fun as a regular bicycle. And Runck believes Durban Bikes are uniquely suited to prove that. "Luckily for us we can also build a good urban bike and any other bike," Runck added. "Just a smart, sustainable mode of transportation."
Autumn Gear Guide
Find inspiration in our Gear Guide that will keep you out on your bike through wind or rain.
Download Now