February 16, 2015
Connected Cycle Announces the World's First Smart Pedal
The GPS-enabled smart pedal might be the ultimate bike theft solution.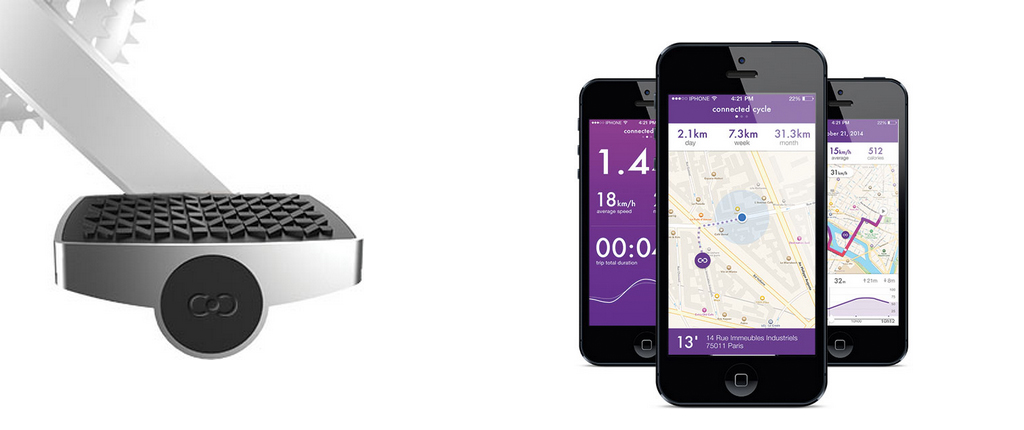 Connected Cycle, a French startup that creates innovative, high-tech cycling products, recently launched the world's first smart pedal. The aesthetically pleasing yet practical pedal claims to be so useful and straightforward, it makes you wonder what we've all been doing with regular old pedals this whole time.
The connected pedal is first and foremost a theft deterrent. The built-in GPS sends the owner a smartphone alert if their bike is moved and allows them to track the would-be thief's route to retrieve their ride. While the pedal is easily installed in minutes, it can only be removed with the owner's uniquely coded key.
For those who ride for exercise, the pedal also automatically records the speed, route, incline, and calories burned on each trip, storing the information so riders can keep track of their stats on the Connected Cycle smartphone app.
And because these guys thought of everything, the pedal is completely self-governing. It generates its own energy, uses its own Internet connection, doesn't need to be in proximity to any smartphone, and works anywhere in the world.
The pedal is currently being crowdfunded and is slated to launch soon.
Autumn Gear Guide
Find inspiration in our Gear Guide that will keep you out on your bike through wind or rain.
Download Now