March 13, 2015
Bikes + Big Ideas in Washington, DC
Bicycling in America is no longer just a sport dominated by white men.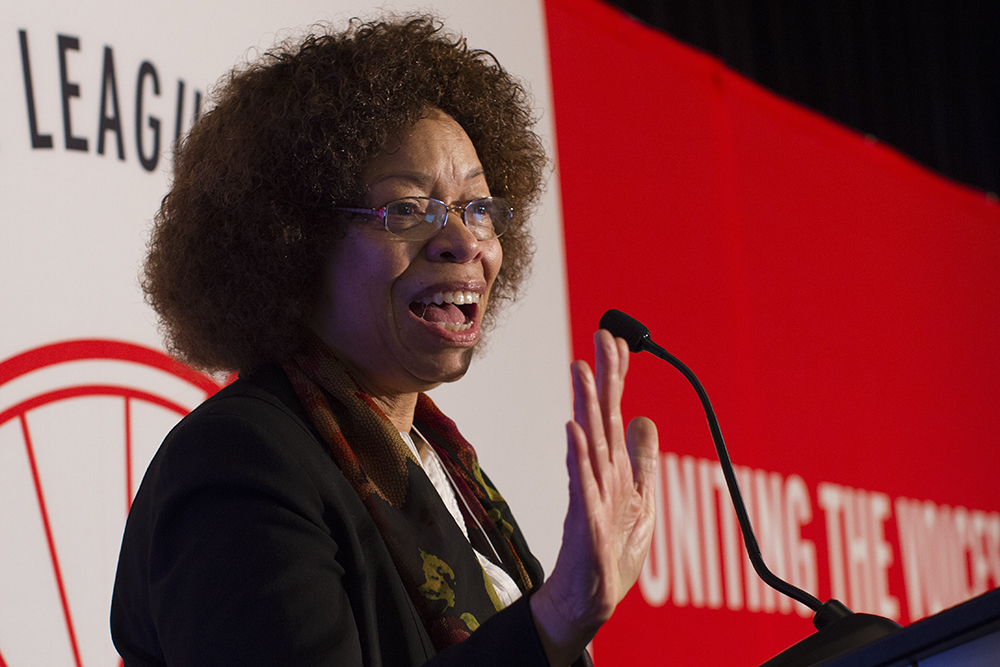 The 15th annual National Bike Summit and the National Forum on Women and Bicycling was recently held in Washington, DC, from March 10-12, 2015. Equity and equality for women and people of color emerged as a prevalent and important issue. The majority of speakers addressing the Forum and Summit this year were a refreshing mix of women of color, compared to last year's slate of middle-aged white men.
This year's theme, Bikes+, conceptualized the bicycle movement's many opportunities to reach a broader audience. This included expanding the concept of what exactly the American population of cyclists actually looks like. Attendees were encouraged to run for political leadership roles themselves as one of the greatest ways to impact change on a local level where a majority of transportation projects happen. Attendees were also encouraged to partner with public health officials and programs that will benefit from an increase in active transportation among a population where diseases caused by lack of exercise and living sedentary lifestyles are prevailing.
PeopleForBikes released new data from their new report on bicycling participation in America on why this is so important. The recent report found that 34 percent of Americans rode a bicycle last year, and of this group 42 percent were people of color, 43 percent were women, and the largest age group of ridership was age 3-9 years old. The report also revealed that people who have children ride more than people who don't.
The National Forum on Women and Bicycling, held on the Monday before the Bike Summit, boasted an impressive 386 attendees. This year's main theme was Bikes + Women Leaders = Big Ideas.
First time attendee to the forum, Renee Moore, was left full of excitement and enthusiasm at the end of the day. "I attended the forum because I wanted to connect with other women cyclists to learn what I could do to improve my own cycling group, Bicycling and the City," said Moore. "I was nervous at first, but it was the best conference I have been to in years. I had the opportunity to meet, connect, and be inspired by so many wonderful women who are active in bicycling all over America."
The most inspiring part of the day for me was listening to Rue Mapp's presentation. As a black woman I know that feeling of loving biking and the outdoors and realizing that there are so few people that look like you doing that activity. She gave me hope that I was on the right track."
Advocates returning year after year say that the summit is a re-energizing experience that helps them keep their spirits high throughout the year.
Robin Stallings, Executive Director of BikeTexas, has been to all but one summit in last fifteen years. "I am really excited to see how far the National Bike Summit has come. Hearing inspiring words from a great caliber of speakers, such as the Mayor of Oklahoma City and the Mayor of Minneapolis, demonstrates how far we have come and how seriously we are taken as a movement."
See what happened at this year's Summit on Twitter #WomenBike and #NBS15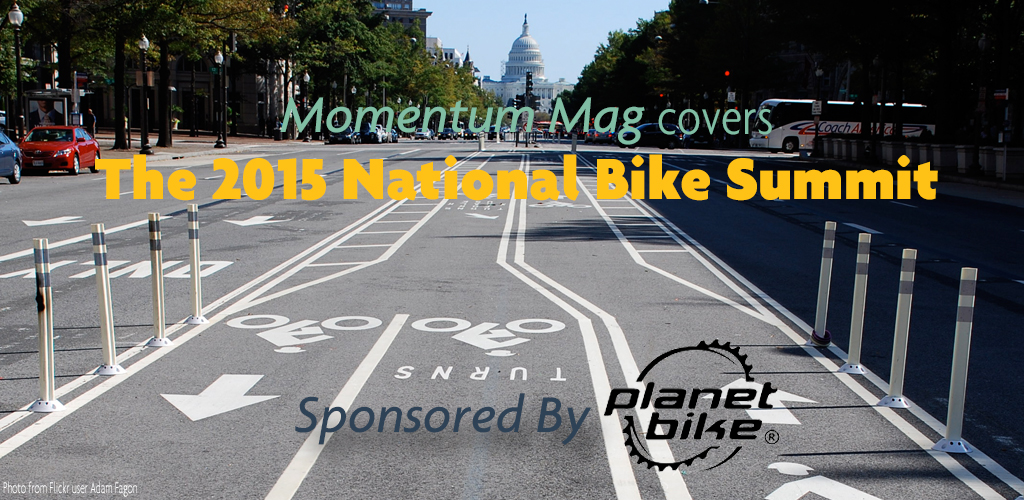 Planet Bike creates innovative products that make it easier and safer for people to ride bicycles. Because Planet Bike believes that the bicycle can improve the health of individuals, communities and the planet, we donate 25% of profits to causes that promote bicycle use. Visit us at planetbike.com to check out our new high-powered USB rechargeable lights.
Autumn Gear Guide
Find inspiration in our Gear Guide that will keep you out on your bike through wind or rain.
Download Now