January 4, 2016
TiGr Mini Lightweight Bike Lock Review
The TiGr mini is a sophisticated titanium bike lock weighing it at under a pound.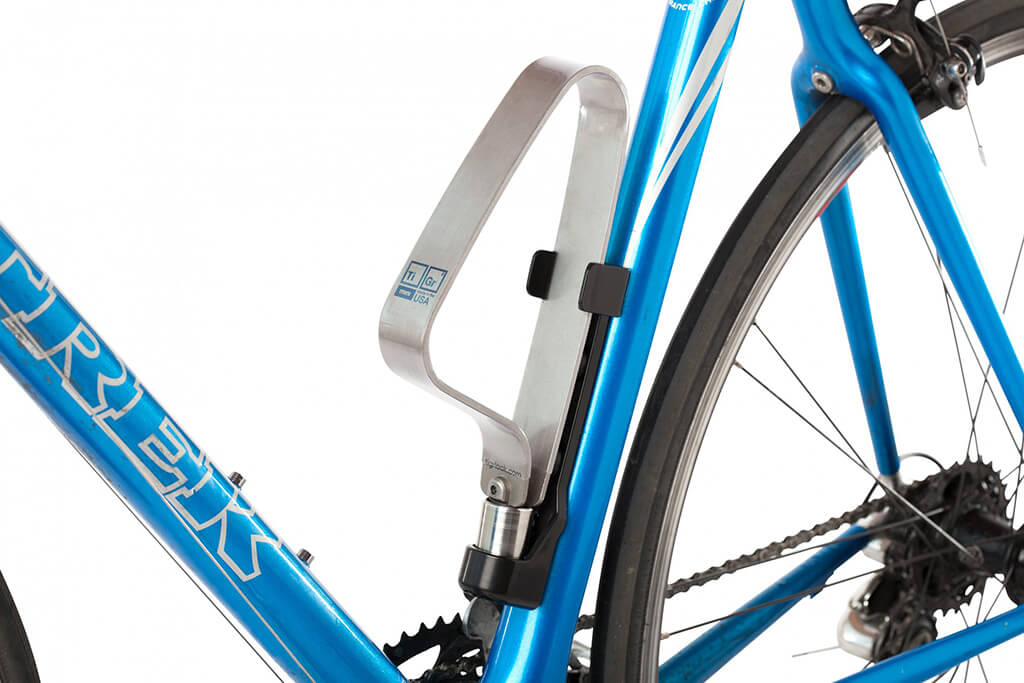 PRICE: $99 USD
FIND IT AT:  tigrlock.com
Hand-crafted in the USA, TiGr mini is titanium-tough, lightweight and elegant. The disc-style lock cylinder comes with two keys and an easy to install mounting clip. Featuring a push-button lock a key is not required to engage the lock. A PVC coating on the bow protects the bike frame from scratches. The lock weighs only 0.9lbs (0.4 kg).
TELL YOUR FRIENDS
Weighing in at under a pound, the TiGr mini is never a burden or hassle to transport. The lock takes up very little room in a bag or, if using the rattle free mounting clip, it snaps in and out effortlessly giving you instant access. When locking your bike there is no need to dig for the keys. The cylinder locking mechanism doesn't require a key to engage which makes securing your bike a quick and rather convenient process. I must also say that it isn't often that a bike lock has cool factor but the unique design of the TiGr mini looks great on my commuter bike.
WISH LIST
There is a bit of a learning curve with this lock. The shape is a new take on the U-Lock that takes some getting used to. Once you understand how it fits around your bike and different types of bike racks, the TiGr mini is very easy to use.
SUMMARY
The TiGr mini makes locking your bike a more convenient process. The lock is unbelievably light and the distinctive small shape gives you a locking area of 4" by 7" which is enough to secure the frame and one tire to a bike rack. After months of use I have had no issues with theft or obvious attempts at breaking the lock. The titanium seems strong enough to ward off any attackers or perhaps it's that thieves stick to breaking locks they have a bit more familiarity with. I am confident in saying that the newly invented TiGr mini is a great option if you're looking for a light lock to help deter thieves.
---
Sam Cawkell is the Marketing and Product Coordinator at Momentum Mag and a year-round bike commuter. @S_Cawkell
Autumn Gear Guide
Find inspiration in our Gear Guide that will keep you out on your bike through wind or rain.
Download Now