January 30, 2015
Liv Areva 24″ Kids Bike Review
Momentum Mag reviews the Giant Liv Areva 24 kids bike.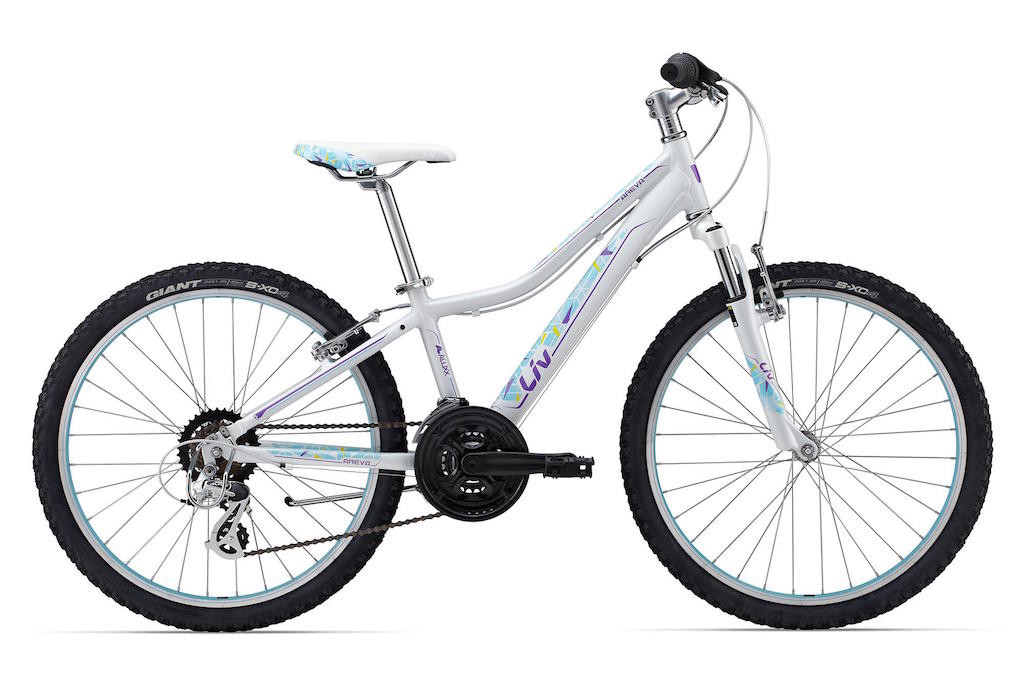 PRICE: $375 USD
FIND IT AT giant-bicycles.com
The Liv Areva 24 features an ALUXX-Grade aluminum frame and a 7-speed rear external gear system. The frame features increased stand-over clearance for confident riding and front suspension for off-road explorations.
TELL YOUR FRIENDS
Recognizing that the needs of female riders can be different from males, Giant developed a line of female specific bicycles under the brand name, Liv. The Liv Areva is specifically designed for young girls, and a good transition bike for children going from a smaller kid's bike on their way to an adult frame. It's relatively light with 7 speeds, and is sportier for girls looking for a bike good for trails and recreational riding.
WISH LIST
The bicycle is great for trail and recreational riding, but doesn't work for everyday urban cycling as it's missing fenders and a chainguard.
IDEAL RIDER
This bicycle is ideal for young girls looking for a sporty bicycle without shocks and the weight that goes with a mountain bike. It's a good option for girls who need a bike that's good for riding trails, as the tires are a little fatter, but is still okay for riding on the street once in a while. This bike is for anyone looking for a sports and recreation bike, not a city bike.
SUMMARY
The Liv Areva 24 was good bike, but didn't suit the needs of this rider. It was a bit too heavy for getting up hills, and the handlebar shifter made it difficult to change gears. Without fenders and a chainguard, it makes everyday, all weather cycling difficult, and the hunched forward positioning put a lot of strain on the wrists and back, even for a young rider. Overall, this is not the bike of choice because it needs to be a bike that's comfortable enough to ride everyday to school, classes, and to hang out with friends.
Autumn Gear Guide
Find inspiration in our Gear Guide that will keep you out on your bike through wind or rain.
Download Now