July 9, 2014
Linus The Harrison Briefcase Review
Momentum Mag reviews Linus' The Harrison Bag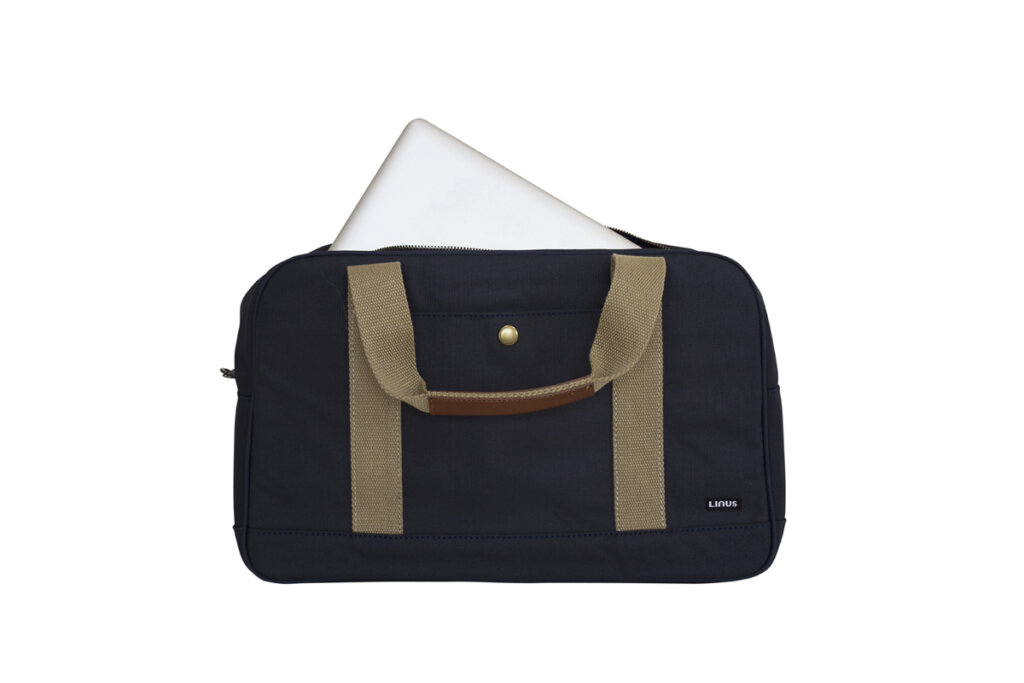 PRICE $159
SEE SPECIFICATIONS HERE
FIND IT AT linusbike.com
Linus' Harrison Briefcase is a made of durable 16oz canvas with thick cotton webbing handles reinforced with leather. The large compartment has two interior pockets, pen holders, and brass key hook, with a padded computer pocket on the opposite side. Easily attaches onto a rear rack with covered metal hooks. Includes detachable shoulder strap and padlock.
TELL YOUR FRIENDS
This bag looks fantastic, and its compact size fits my 13" laptop perfectly with everything else you could possibly need. It has a great carry function in your hands but with the included detachable strap you can throw it over your shoulder.
WISH LIST
I would love to see this bag offered in different colors. It would also be great if they offered a waterproof liner, so you could have a rain shield on it to protect your stuff.
SUMMARY
The Harrison Briefcase is so discreet as a bike bag that I took it on a trip where I wasn't even going to be riding a bike! It is a great office pannier that fits everything you need, but is still a nice compact size. This bag is so easy to take on and off the bike, making it the perfect bag as long as it's not raining.
Autumn Gear Guide
Find inspiration in our Gear Guide that will keep you out on your bike through wind or rain.
Download Now