November 23, 2018
How to Pack for Bike Travel
Stuff these items into your carry-on and you'll be gliding safely and stylishly from museum to monument to Michelin-star restaurant.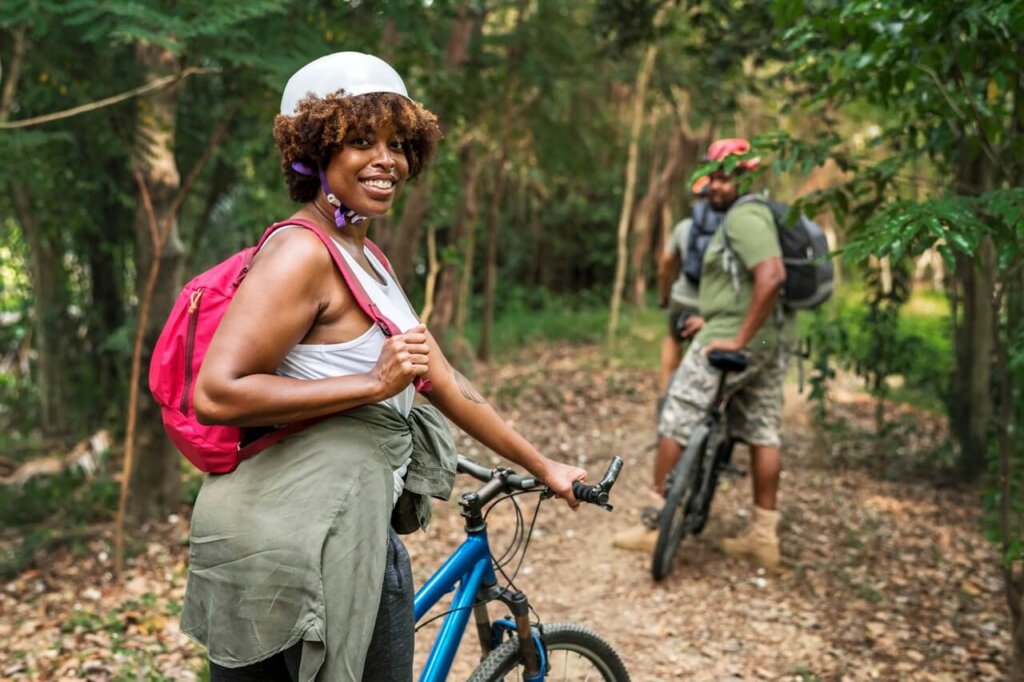 Whether packing for Perth, Prague or Poughkeepsie, every traveler needs a checklist. How else will you remember your passport, toothbrush and helmet? When travel plans include tooling around on two wheels, you'll want to tote more than just your toiletries. Stuff these items into your suitcase and you'll be gliding safely and stylishly from museum to monument to Michelin-star restaurant.
The Bike
For their instant mobility, convenience and independence, folding bikes are a traveler's best friend. These days almost all foldies offer a high-tech ride and coat-check convenience in one ridiculously compact package, practically eliminating the need to carry a lock. But there are also a number of fantastic folding bike options at lower price points for any two-wheeled traveler. We don't blame you if you're set on taking your favorite full-sized bicycle along for the journey though. We understand too well the attachments to a bike one can develop. I've seen a friend transport his favorite bike on a trip and he wasn't even sure he would have the chance to ride it.
Whether you're traveling by plane, train, or automobile there are plenty of options to help make sure your bike arrives at its final destination safe and undamaged.
If travelling by air most airports will require you to box up your bicycle. Your local bike shop can help with this or check out the Adventure Cycling Associations instructions on Boxing Your Bicycle, and Guide to Shipping & Bike Cases for longer trips.
If you are going by rail many passenger trains now allow you to bring your bike aboard. Each train provider has different equipment and loading procedures that dictate what services they can offer so be sure to do a little research or phone and ask.
Travelling by car means you'll probably need a bike rack. There are plenty of options out there for you to choose from. Just remember to consider your wheel size and frame type as not all bike racks work with every type of bike. You can read about the pros and cons of the different types of bike racks here.
Going the ultra-light route and not bringing a bike at all? Investigate your destination's bike-share options by visiting its municipal transportation website.
The Lock
Any standard high to medium security lock will do, just remember to bring one! If your bike gets stolen and you file a police report it's unlikely that the police will ship your bike back to you. Schwinn has a selection of bike locks to help ensure your bike goes home with you.
If baggage weight restrictions are a concern for you the Kryptonite Evolution Mini is one of the smallest mid-high-security U-locks currently on the market, and the Abus Bordo is a compact, lightweight high-security folding lock the size of a pencil case. If you're really worried about having to pay those crazy bag weight restriction fees you might want to consider one of these lightweight companions. Any one of these is a fantastic option to keep your ride safe and your bags light!
The Helmet
Research ahead to see if there is a mandatory helmet law in your destination region. Australia, for example, has a mandatory helmet law across the entire country, while a number of cities, states and provinces in North America enforce regional laws. If you'll be cycling a lot on bike share or on your own bicycle, it makes sense to pack your own helmet along to cut down on costs and trips to the rental shop.
The Clothes
Your sartorial mantra should begin and end with "layers." Technical undergarments that wick away sweat are a good foundation, but it's the final layer that matters most. If rain is in the forecast (check online before departure day), pack a synthetic, water-resistant jacket that covers the thighs – consider a Cleverhood to keep you dry on any occasion – or go the budget route with a plastic rain poncho that costs less than a fiver at most bike shops.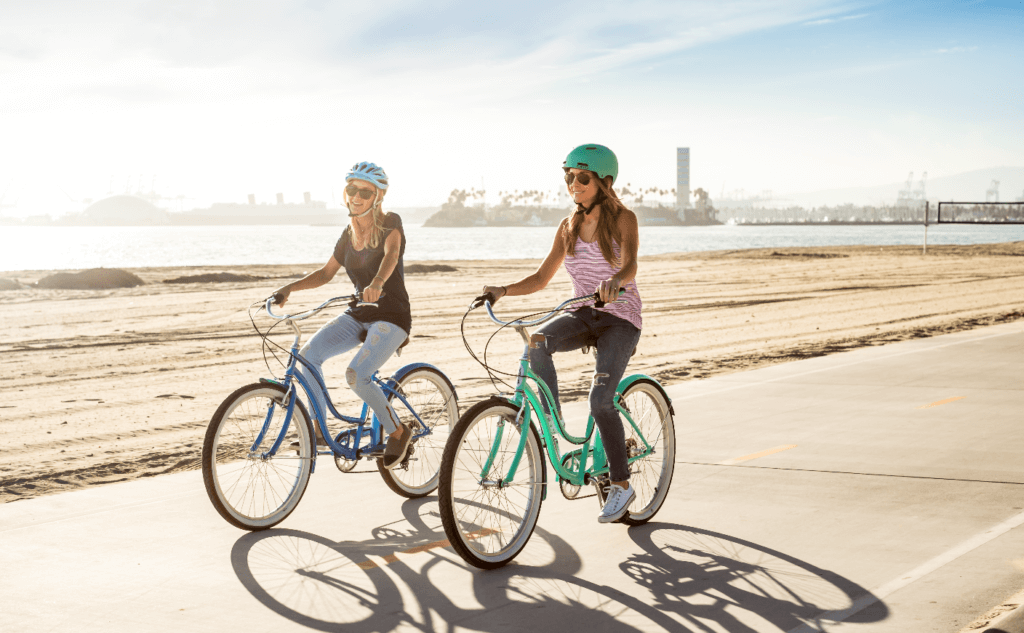 The Eyewear
Keep midsummer sunshine out of your eyes with a sturdy pair of impact-resistant, UV-protective lenses. As you know, sunglass offerings span the spectrum from sporty to dinner-with-the-queen appropriate, so before you buy just consider who you might be sitting down to dinner with.
The Lights
In some cities – Paris, for one – you're legally obliged to light up your bike after dark. Pack a pair of lightweight, compact, USB-chargeable (for example, Schwinn and Planet Bike) lights to play it safe and legal, wherever you roll.
The Bag
A mesh-backed backpack does double duty by equally distributing weight across your back while keeping it perspiration-free. Deuter and Ortlieb offer designs that lean toward the sporty-but-über-functional side. Two Wheel Gear makes a Pannier Backpack Convertible that works as a pannier while you're on your bike and, as the name suggest, converts into  a comfortable backpack when you want to leave your bike locked up. Po Campo's Bike Share Bag is specifically designed to fit securely into North American bike share baskets, or try a style-forward pannier with straps or handles from brands such as Hill and Ellis or Linus to move easily between on-bike and off-bike functionality. If you're unsure about the basket/ back-rack capacity of the bike you'll be riding, it can never hurt to pack a bungee cord or two to strap down your valuables.
The Shoes
With standard pedals, the shoe style is less important than the sturdiness of its sole. Pack footwear that offers a solid stride for walking and you'll get the same firm feel on your bike. Shoe lines such as El Naturalista and John Fleuvog maximize quality without minimizing fashion. Treating your shoes with a weatherizing product will help repel water in inclement weather, and stuffing them with socks and other soft items makes the most of your suitcase space.
---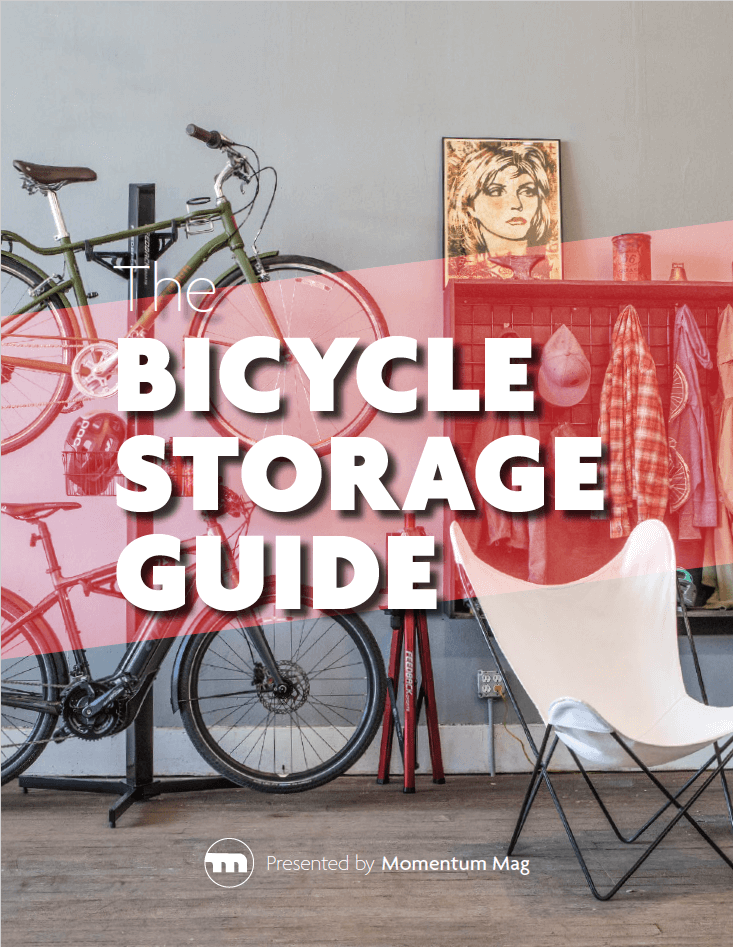 ---
Autumn Gear Guide
Find inspiration in our Gear Guide that will keep you out on your bike through wind or rain.
Download Now